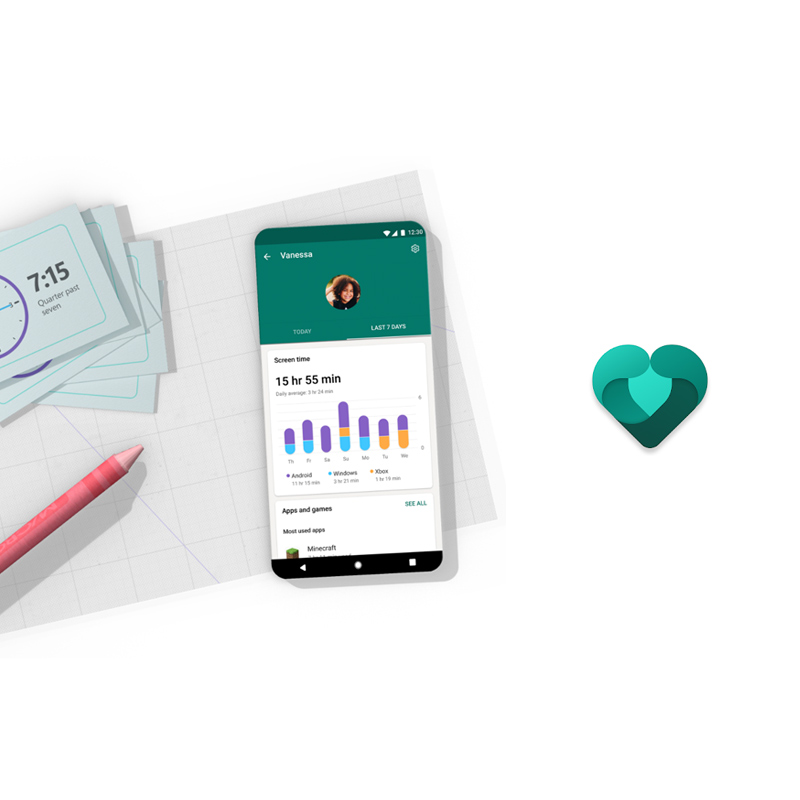 With the almost limitless things modern devices can offer, young children shouldn't be left alone with them.
After a few months of beta testing, tech giant Microsoft finally released its Family Safety app, which is essentially a parental controls app that is designed to help parents better understand their children's use of their devices.
Available on both iOS and Android, the app competes with other parental control technologies and apps, including those built into the two popular mobile operating systems.
But considering that Family Safety is Microsoft's, it does have a strong tie with other Microsoft products and services, among some other advantages (and disadvantages).
First and foremost, the app works best for parents who have already bought into Microsoft's ecosystem of products and services. In this case, the app should come useful for parents who owns a Windows 10 PC, or Xbox devices, for example.
Here's what the app can do at a glance:
Activity reports: includes activity log of screen time and online usage, weekly email summary report of the activity.
Screen time: allowing parents to set screen time and game limits on Xbox, Windows and Android, set daily schedule management, receive notification when children request more time.
Content filters: providing web filters for kid-friendly browsing on Microsoft Edge browser, block inappropriate apps and games.
Family location tracker: providing GPS location tracker to locate family members, providing the ability to share when parents are out and about, track and save frequently visited locations.
Also, the Family Safety app includes a feature that blocks or unblocks specific apps, which allows parents to control what apps and games their children are allowed to use, and when.
There are also accessibility options where visuals are designed to be contrast for low vision users and where Microsoft has added some additional context for screen readers.
And last, it should be noted that while the app is available on both iOS and Android, the former doesn't have device management feature, meaning that the app is almost useless on Apple products. This is why Microsoft said that it is working into bringing the app to work properly on iPhones.
Credit: Microsoft/Google Play Store
The difficulties parents experience when parenting vary from one to another, but almost no parent considers parenting easy.
This was already a complicated subject before the 'COVID-19' coronavirus pandemic.
But since the crisis has forced many people to stay at home, including children, the number of free hours children are having while at home can make things more complicated for parents, especially in households where parents are working and have no childcare support.
Many parents may have simply given up to screen time altogether, hoping for the best that their kids won't do anything their are told not to.
But again, children are children.
With staying at home is becoming the new normal, many families should really consider their children's activities with their devices because, too much is just too much.
Following the launch of the app, Microsoft also revealed two more features that are meant to be added only for paid users using Microsoft 365 Family Subscription: the drive safety feature (only to selected countries), and location alert.