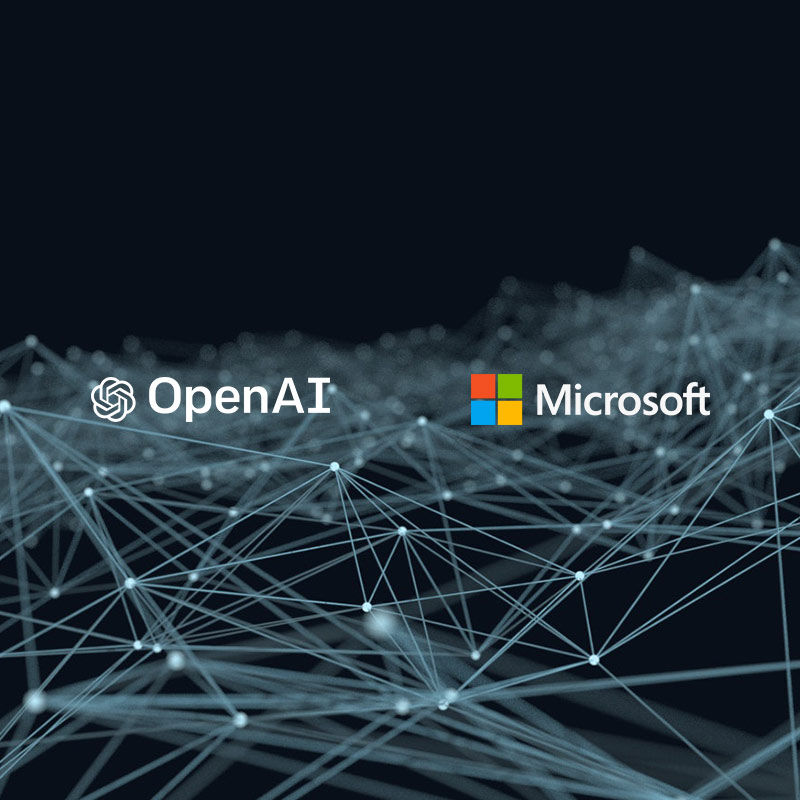 Microsoft is already a close partner to OpenAI, having made several deals with the company in the past. And this time, the partnership is just getting stronger.
The Redmond-based company has been given an exclusive license to access OpenAIs' popular, and controversial state-of-the-art GPT-3 text-generation AI model.
According to OpenAI, this allows Microsoft to "leverage its technical innovations to develop and deliver advanced AI solutions for our customers, as well as create new solutions that harness the amazing power of advanced natural language generation."
Microsoft CTO Kevin Scott said that the company aims to "expand our Azure-powered AI platform in a way that democratizes AI technology, enables new products, services and experiences, and increases the positive impact of AI at Scale."
In other words, the partnership is allowing Microsoft to use GPT-3 in its consumer-facing products such as Office, Windows, and Teams.
This deal follows Microsoft's $1 billion investment to the San Francisco-based OpenAI, which consists of the non profit OpenAI Inc and the for-profit OpenAI LP, in order to become its cloud provider, and help build a 'supercomputer' for AI hosted on Azure.
In a blog post, Scott wrote:
"Our mission at Microsoft is to empower every person and every organization on the planet to achieve more, so we want to make sure that this AI platform is available to everyone – researchers, entrepreneurs, hobbyists, businesses – to empower their ambitions to create something new and interesting."
Adding that the scope of this AI is "profound, with genuinely novel capabilities – most of which we haven't even imagined yet."
At this time, GPT-3 is the largest language model in the world, which can quickly create human-like and very convincing written text using machine learning technologies.
With Microsoft having the exclusive license, others can still access the model through an Azure-hosted API.
OpenAI clarified on its blog that its partnership with Microsoft won't impact OpenAI's GPT-3 API offering. The API that was released in June, remains under a limited beta program after opening access to select developers in July.
But the partnership means that only Microsoft can have access to GPT-3's code and its underlying advances. Only Microsoft can reap the benefits from OpenAI's behind-the-scene AI advancements that have been done by OpenAI.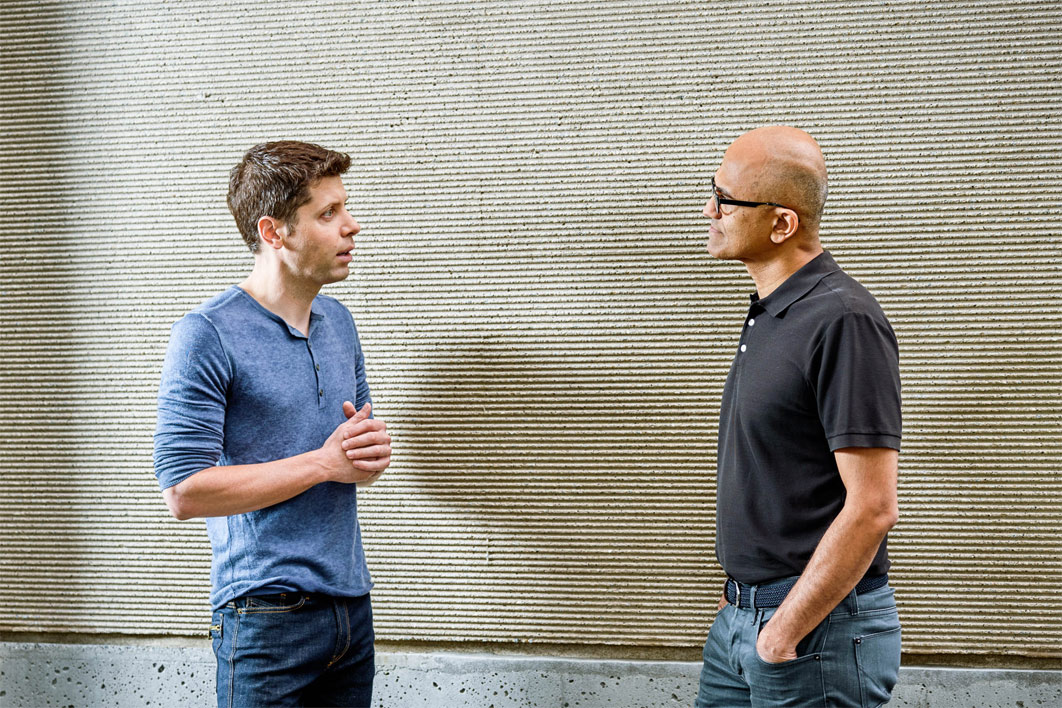 Sam Altman, the CEO of OpenAI, speaking with Satya Nadella, CEO of Microsoft.
The implications of giving a tech giant such as Microsoft an exclusive license to GPT-3 raises questions and potential concerns.
OpenAI was founded in 2016 by Elon Musk, the Tesla and SpaceX CEO; Sam Altman, the former Y Combinator president; Ilya Sutskever, OpenAI's chief scientist; and Greg Brockman, the former Stripe CTO. Musk has long been vocal about the threats of AI, but is no longer involved in the company.
OpenAI was originally developed to benefit humanity. But with the partnership, and by making part of it for-profit, OpenAI is simply benefiting one of the richest companies in the world.
Others said that "OpenAI should be renamed ClosedAI — for all intents and purposes they are a for-profit company."
Sure, time passes, and things can change. But OpenAI is still working to benefit humanity, others have argued. It's just because the tight competition with the corporate labs that forced OpenAI to become more commercial.
In the era where humans are so fascinated and dependent on computers, AI is the technology that is often portrayed as hyperbolic to the point of dishonesty.
When OpenAI first showed off GPT-2, its previous model in the series, its creators even expressed worries that it was too dangerous to release in full to the public. GPT-2 had 1.5 billion parameters. GPT-3 on the other hand, has 175 billion parameters.
While GPT-3 isn't controversial AI, it's its convincing language model that outperforms anything else when it comes to mimicking human-like speech and taking straightforward instruction in plain English, that makes it even more powerful, more controversial, and also scarier than the rest.