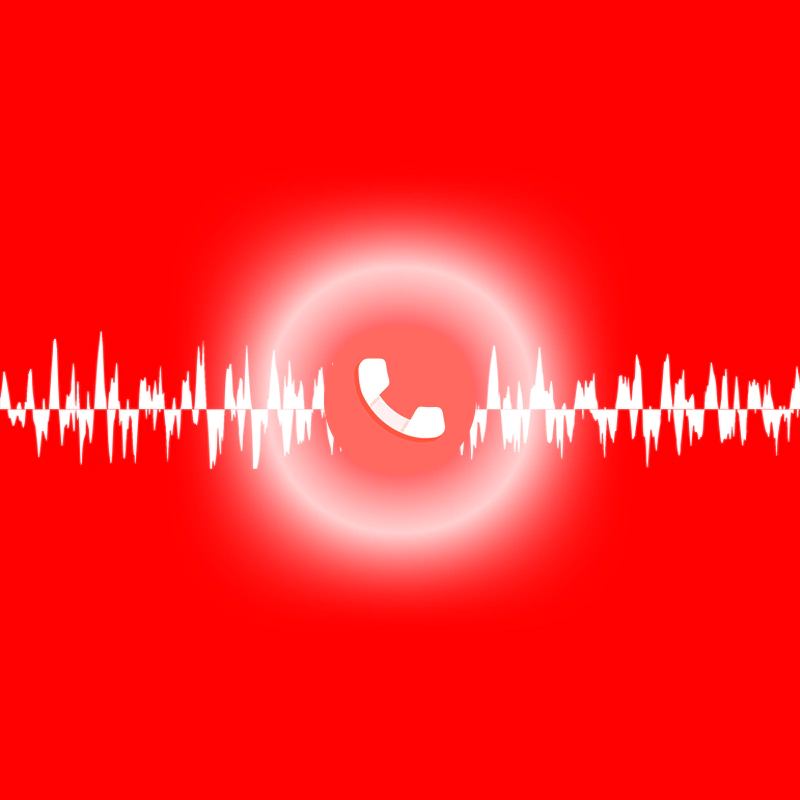 When two people talk face-to-face, trust can be easily made. But when on a phone, when the two people don't see each other in person, things can be different.
That is because it's common to hear that one person said that he/she is alone when in fact, there are lots of people behind him/her. And when technology is involved, one can easily use call-recording apps to record phone calls.
A person may want to record their call due to many reasons.
For example, the person is on a call that is packed with instructions for something that the person doesn't have the time to note down. Recording the call would allow the person to have reassurance and evidence about a conversation that he/she might want to reference later on, and more.
But when it comes to privacy, recording a call has risks.
For example, recorded calls can be used to blackmail someone.
And Google, as the commercial entity behind Android, is seeing more negatives than positives when it comes to call recording.
This is why starting May 11, 2022, Google wants to officially make changes to the Google Play Store policies to disallow any Android call recording apps to exist.
In the past, Google blocked real-time call recording on Android 6. Then, it started blocking in-call audio recording over the microphone starting Android 10.
However, some apps still managed to discover a loophole in Android to access the Accessibility Service. Developers were able to use the Accessibility API to get around Google's changes that were making it harder for call-recording apps to exist.
By exploiting the weakness, developers of some recording apps can circumvent Google's rules and continue providing call-recording functionality.
Here, the change in the policy aims to affect the Accessibility API running on Android operating system.
The change would make it impossible for the API to request call audio recording.
"The Accessibility API is not designed and cannot be requested for remote call audio recording," explained the search giant in a dedicated support page.
It's worth noting that the change is only affect third-party apps.
What this means, call recording on the Google Dialer will still function if it is available on users' device or region. This also clarifies that any preloaded Dialer app, as well as any other pre-installed first-party apps with a call recording feature should continue to work just fine.
In other words, the policy only affect third-apps on Google Play Store with call recording feature, and not apps with native call recording functionality baked inside phones.
Screenshot of Google's dedicated support page, saying that Accessibility API is not meant for remote call recording.
"This policy change will only affect the third-party apps on the Play Store. Many default dialer apps like the Google Phone, Mi Dialer, and more have native call recording functionality built-in on specific devices," said Google in an announcement.
"Those default dialer apps on devices such as Pixel and Xiaomi smartphones will not be affected by the change," the search giant said.
"In this context, remote refers to call audio recording in which the person on the other end is ignorant of the recording. So, if the app is the phone's default dialer and comes pre-loaded, accessibility isn't required to access the incoming audio stream, and the app isn't in breach," the company explained.
This approach is similar to Apple.
Apple does not provide a call recording feature on its mobile devices.
The Cupertino-based tech giant has been against call recording apps and services for years. Apple believes that recording calls is an invasion of users' privacy.