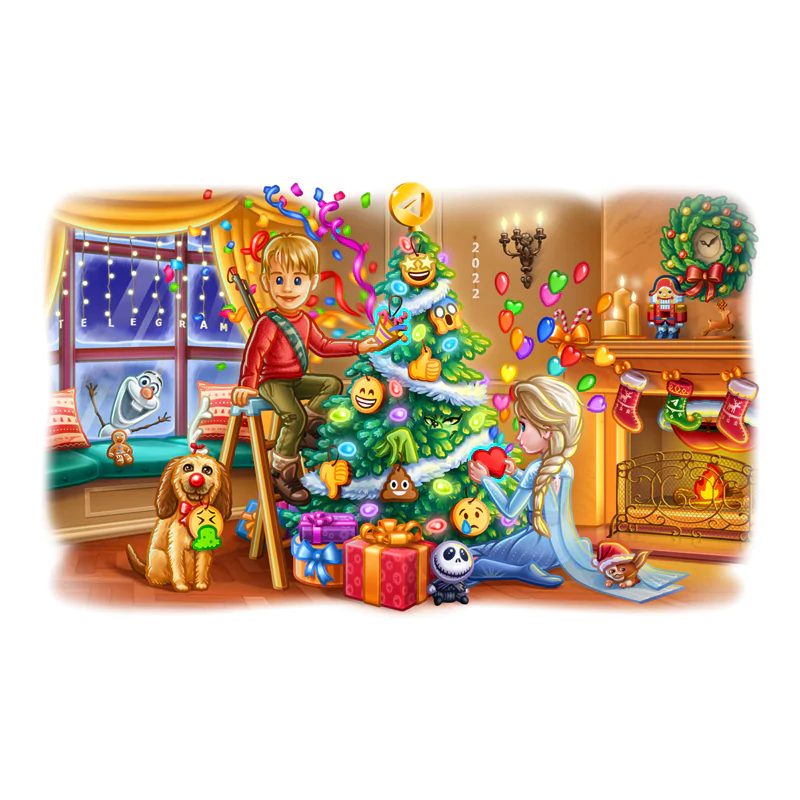 Just two days before 2022, the popular privacy-focused messaging app Telegram introduced one final update to end 2021.
Following the WhatsApp exodus, Telegram, the messaging app by Pavel Durov, is adding features at an incredible rate. And coincidentally, this update is Telegram's 12th update of the year 2021.
According to its blog post, the new features include iMessage-style reactions, hidden text to mask spoilers, a message translation feature, themed QR code, new menus for MacOS users, and more interactive emojis.
These features are introduced in version 8.4, after Telegram previously released version 8.3, which introduced protected content, tweaked privacy, and lots more.
So once again, Telegram, despite being an underdog, is ramping up its arsenals and is giving yet another jab to its arch-rival WhatsApp.
First of, is the reactions feature.
Telegram claims that it was the first messaging app that added animated and interactive emoji, giving users ways to express themselves in chats. With an update, Telegram has made some of these emoji become available as reactions so users can share their feelings and feedback, without having to send any messages.
To send a reaction, users can simply double tap a message and send the reaction they want.
Tapping once (or tapping and holding on iOS) will let users select other emoji, such as a grin, fire, a shocked face or a thumbs down. Users can change the default double-tap emoji in the Chat Settings on Android, and under the Stickers and Emoji section in iOS settings.
Channel and group admins can decide whether to switch them on and what reactions the other members can choose from.
They can do this via their group or channel's Info Page.
What's more, reactions are always enabled, even when in private chat mode.
"Reactions are always on in private chats. In groups and channels, the admins decide whether to turn on reactions and choose which reaction emoji are available in the chat," Telegram explained.
Next, is a feature that makes it possible to hide spoilers.
In a group chat, like for example, when discussing a movie that has just been released to the theaters, not everyone in the group may have watched it. When two or more people in a group want to talk about the film, this spoiler feature can come in handy.
What it does, is hiding the text inside the chat by blurring it up.
Not only on the chat box, as the blurred text can also be shown on the notifications and chat lists.
"When you're ready to see what's hidden, tap the spoiler to reveal its text," Telegram said.
After that, there is the translation option.
Users can access this by going through the Language section in Settings, where they can enable translation, which adds a Translate button to the context menu.
"Over half a billion people around the world use Telegram not only to stay in touch with friends, but also to chat in public groups and view content from channels – in every language imaginable. Now you can translate any message into another language, right in the app," said Telegram.
To make things handy, users can also exclude any languages they speak fluently – which will hide the translate button for those messages.
Translation is available on all Android devices that support Telegram, but requires iOS 15 or above on Apple devices.
As for the list of available languages, it depends on users' phone's operating system.
In addition to the above, users can also generate QR codes for anyone with a public username, as well as bots, groups and channels.
To do this, users can tap on the QR code icon next to their username, and then select the colors and pattern before sharing it elsewhere.
Each and every QR code is unique. Users can find your own QR code in Settings.
After that, there is the redesigned context menus on macOS, where Telegram introduces new shortcut hints and animated icons.
And lastly, Telegram introduces even more interactive emojis.