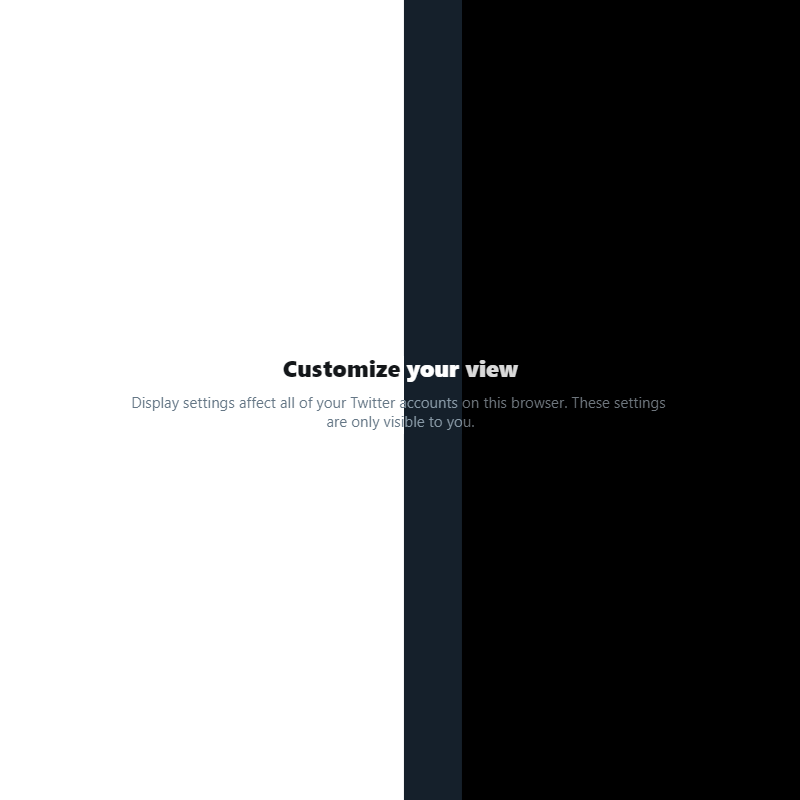 Before launching a web redesign, companies tend to craft the intended experience to appeal the general public. This should make most users happy.
But how about other users? Some may dislike the appearance, or the color. Twitter has previously rolled a redesigned desktop experience to all users, in which it was built from ground up to better align the design with its mobile app experience.
While the review is mostly positive, many people still see the fonts as too big, and that it takes up too much space on the screen, for example.
In order to allow users to personalize the desktop Twitter according to their taste, Twitter is rolling out a feature where users can essentially change Twitter's web design by tweaking the font sizing, along with various other personalization choices which are built into the new format.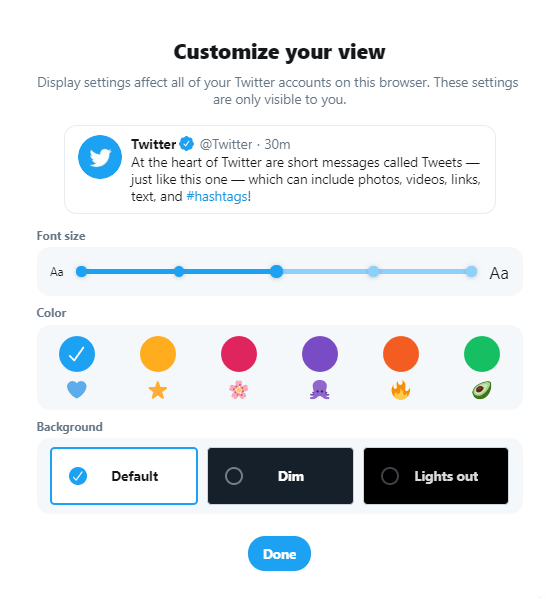 First of all, its the font.
If users want to change the size of the font on desktop Twitter, they can head to the 'More' option at the left part of the screen. They can then select 'Display' near the bottom of the list. The default font size for Twitter on desktop is set to medium. Users can change this by using the slider to suit their preferences.
There is also the font color setting, which allows users to switch their Twitter text links, buttons and notification, to their preferred color.
This is unlike changing the profile theme color, an option removed from Twitter.com as part of the design update. Changing this font color won't affect how other people view their profile.
Changing font color is in fact only for personal aesthetic.
And for last, at the bottom, there is an option to choose one of the three background colors: 'Default', 'Dim' or 'Lights Out'.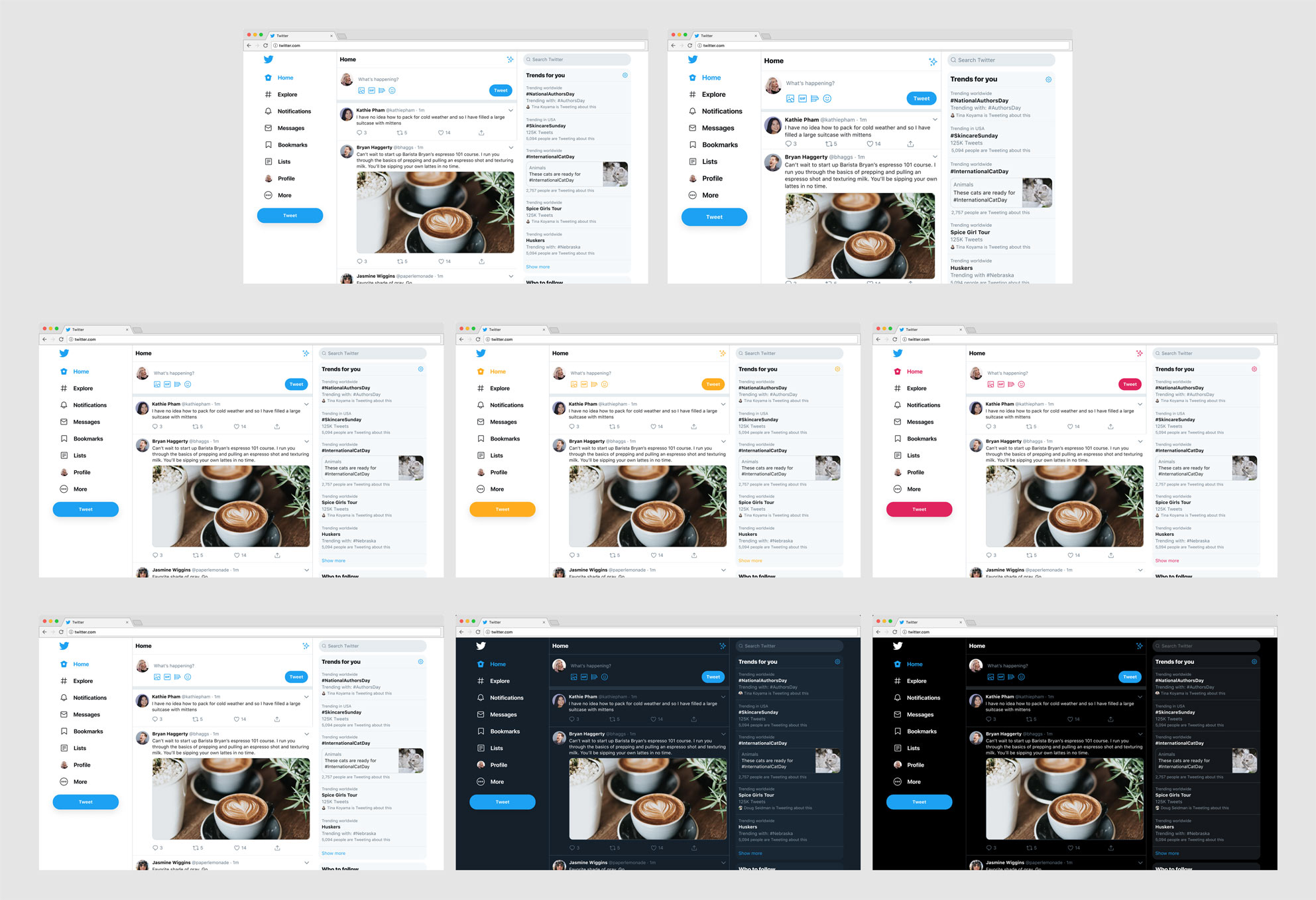 Changing font size (top), changing the color (middle), changing the background (bottom)
With more ways to customize Twitter on desktop, users can finally change the experience to make "Twitter truly yours".
According to Twitter on its blog post:
"Twitter is a place where people can customize and follow what matters most to them. So, we wanted the appearance of the new twitter.com to feel just as customizable. By incorporating a font size options, colors, and two dark mode palettes into the site, we hope that you feel a sense of ownership of your experience, truly making it your own."
"There are times when being able to change the size of text on your computer can make a big difference, whether you want to reduce eye strain or increase readability. With the new Twitter.com, we let you define your own text size needs and made it easy to adjust. By adjusting this control, it also scales the entire UI, giving you the ability to change your information density — a simple way to see more Tweets in the same screen size."
Twitter is also open for feedback, suggesting that "We look forward to introducing more opportunities for customization in the future".