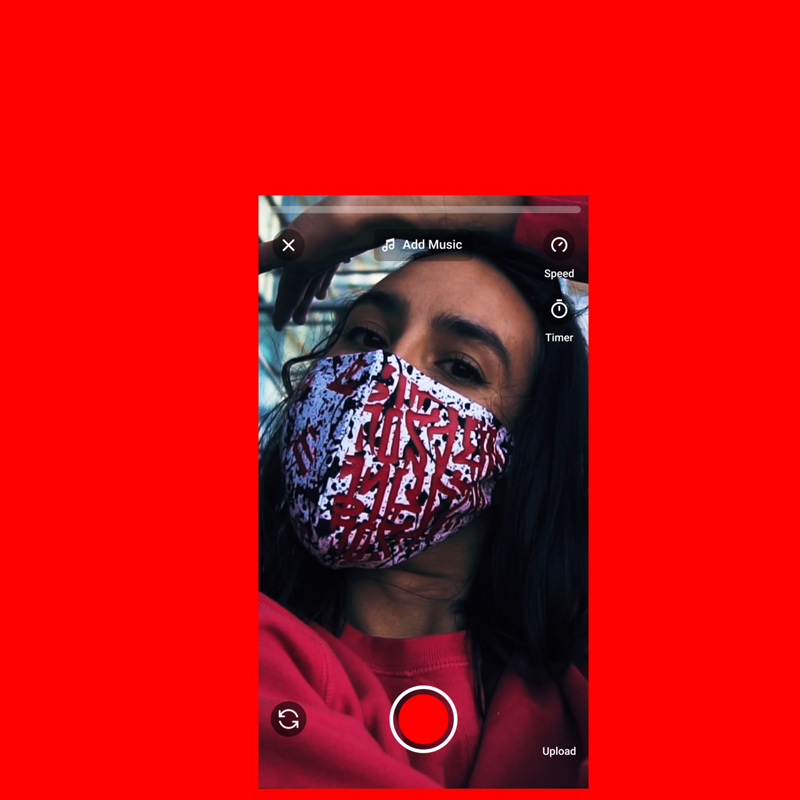 TikTok has become the popular kid in the social media industry. And this scares many people out there.
The U.S. government considers the app constitutes a national security risk because it could share millions of Americans' personal data with Chinese intelligence. And because of this, U.S. President Donald Trump wants TikTok to sell its U.S. operations to an American company.
He said that TikTok would be "out of business" otherwise.
On the other hand, it's business as usual for other Western companies. While some are fighting to own TikTok's American business, others have instead try to copy TikTok.
Instagram for example, has what it calls Reels.
And this time, it's YouTube's turn.
Read: The U.S. And Microsoft, Against China: The Fight To Own And Control TikTok
The video-streaming giant owned by Google officially announced 'YouTube Shorts', a short-format video feature that lives inside YouTube's main app.
While YouTube has been showcasing videos that are only few seconds long in its mobile app, Shorts take things to the next level by offering users a way to create videos that resemble those on TikTok and Reels.
Initially introduced as beta in India, YouTube Shorts allows users to create videos that are no longer than 15 seconds. Users however, can combine multiple clips together to create longer ones. And with YouTube utilizing its massive library of licensed music, users can also add some tunes in the background.
The music picker "currently has 100,000s of tracks, and we're working with music artists, labels and publishers to make more of their content available to continue expanding our catalog," said a YouTube spokesperson.
While filming, users will see a timer and countdown, and they can control recording speed to add a few creative options if they want to.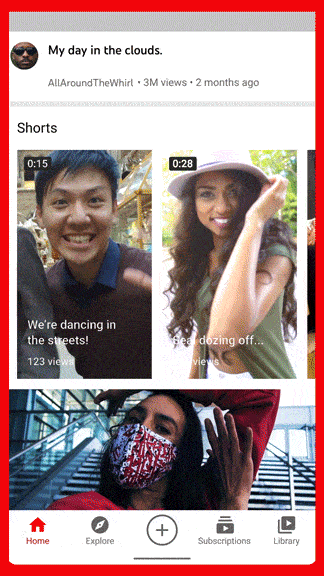 Credit: YouTube
For easy creation and discovery, YouTube is also prominently feature a way for users to upload new videos right at the bottom of the app's navigation bar.
And just like what Instagram did with Reels, YouTube's Shorts aims to take some attention away from TikTok.
This is also why YouTube's announcement post tries to highlight the advantages of YouTube.
For example, the platform has more than 2 billion monthly users, which is far beyond TikTok. The streaming giant noted that "we want to enable the next generation of mobile creators to also grow a community on YouTube with Shorts."
"We actually have introduced stories on YouTube and we've actually seen our creators really engage with the stories," said CEO Susan Wojcicki in an interview.
"That would be an example of really short-form content. So we will definitely continue to innovate in all the different format sizes, including really short-form video."
Credit: Google
The announcement also came as the deadline for TikTok's U.S. operations is coming to an end.
So whoever is (or not) buying TikTok's American business, YouTube is making sure that it is ready to embrace the popular short-form video content creation trend.
But it should be noted that YouTube, while indeed popular for all kinds of videos, the platform is not really that popular for users who want to watch videos while on-the-go.
According to Statista, the average YouTube video length as of December 2018, was 11.7 minutes. Music content generally had the shortest video length among all categories on the platform, with an average length of 6.8 minutes per video.
While the very first video uploaded to YouTube was only 18 seconds long, the global average length of videos is increasing.
What this means, most contents and users on YouTube, demand longer form videos.
YouTube is trying to change that a bit with YouTube Shorts. But if it cannot, YouTube could simply end up being a bloated platform overflowing with content. After all, creating short burst videos is far easier than creating professionally-made videos many YouTube content creators are already known for.
"As with any beta, we'll be continuing to make updates based on your feedback over the coming weeks and months," wrote a Google employee in a YouTube Help page.