Social media allows people from all over the world to connect and share the things they like for others' viewing pleasure.
From 'Likes' to comments, to followers, views and so forth, the "currencies" of social media networks can be so alluring that people can go to great length to get them.
And this includes Zachary Latham, a teenager in South Jersey, U.S..
Latham, a teenager, was charged with manslaughter after killing William T. Durham Sr., his neighbor.
While Latham said that he was defending himself when he fatally stabbed Dunham with a large knife, saying that the Durhams attacked him first, the Durham's family had other reasons.
According to the family, it all started about disputes regarding Latham's reckless driving and his loud car.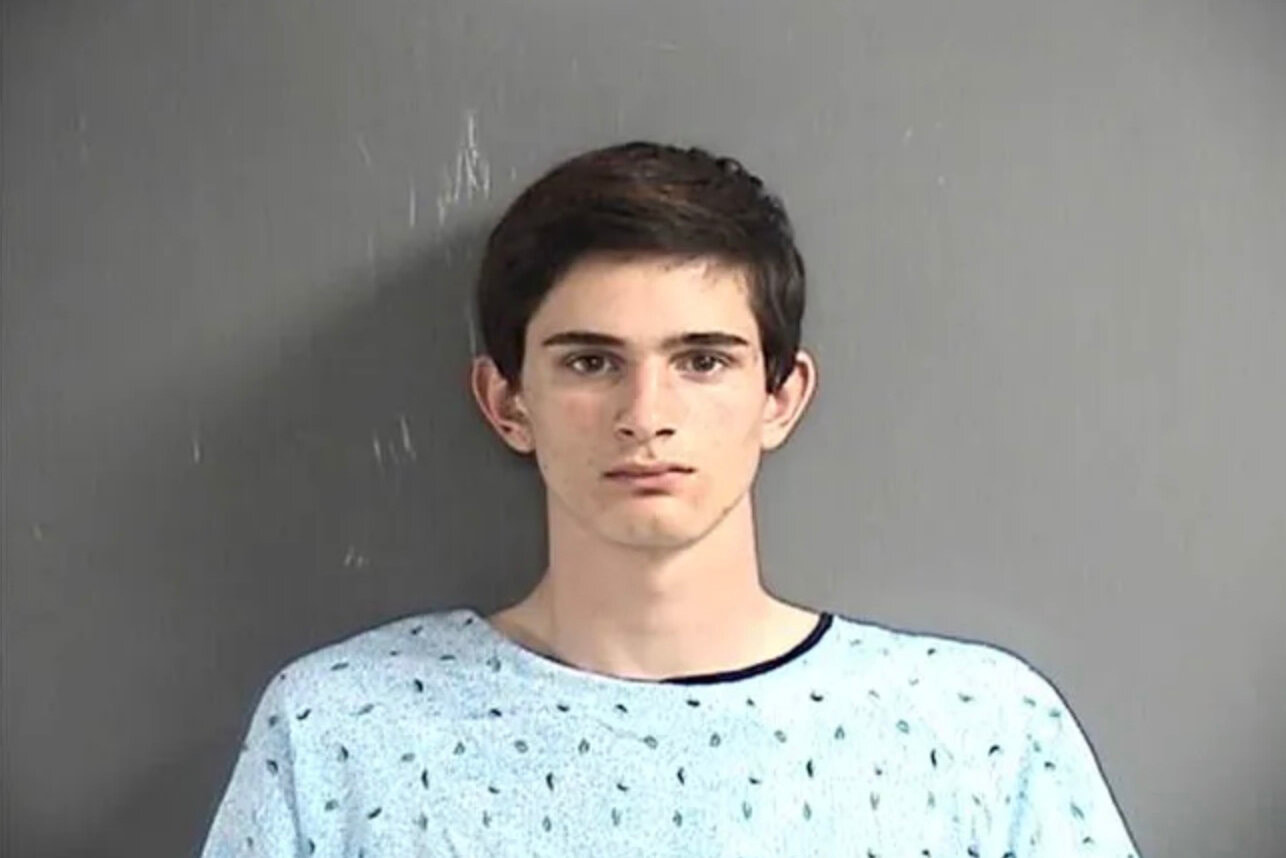 Zachary Latham
Willian Durham lived with is wife and their two children in a quiet neighborhood.
But what happened was, they frequently heard reckless driving of a loud car by someone in their neighborhood who lives several houses from them.
Durham tried to not care, but then he started confronting the person.
That happened in 2018.
According to the family's lawyers, Durham had tried to put some senses to the teen for more than once, complaining to Latham why was he driving recklessly.
Latham was emancipated at the age of 17, got married and served as a private in the New Jersey National Guard. And at the time when he was first approached by Durham, Latham and his wife had just moved to Latham grandparents' house on Thornhill Road in Vineland, about 50 kilometers south of Philadelphia.
But instead of respecting his neighbor who is much older than him, Latham didn't feel guilty or considered his reckless driving a wrongdoing.
During their encounters, Latham filmed the incidents in videos, which were then posted to TikTok.
In one of the videos, he taunted Durham's wife Catherine as "Karen" after she complained about his driving. A TikTok video of the episode that Latham posted has been viewed more than three million times.
Later, Latham came to his senses, and visited the Durhams' home to apologize.
But still, he continued to drive erratically.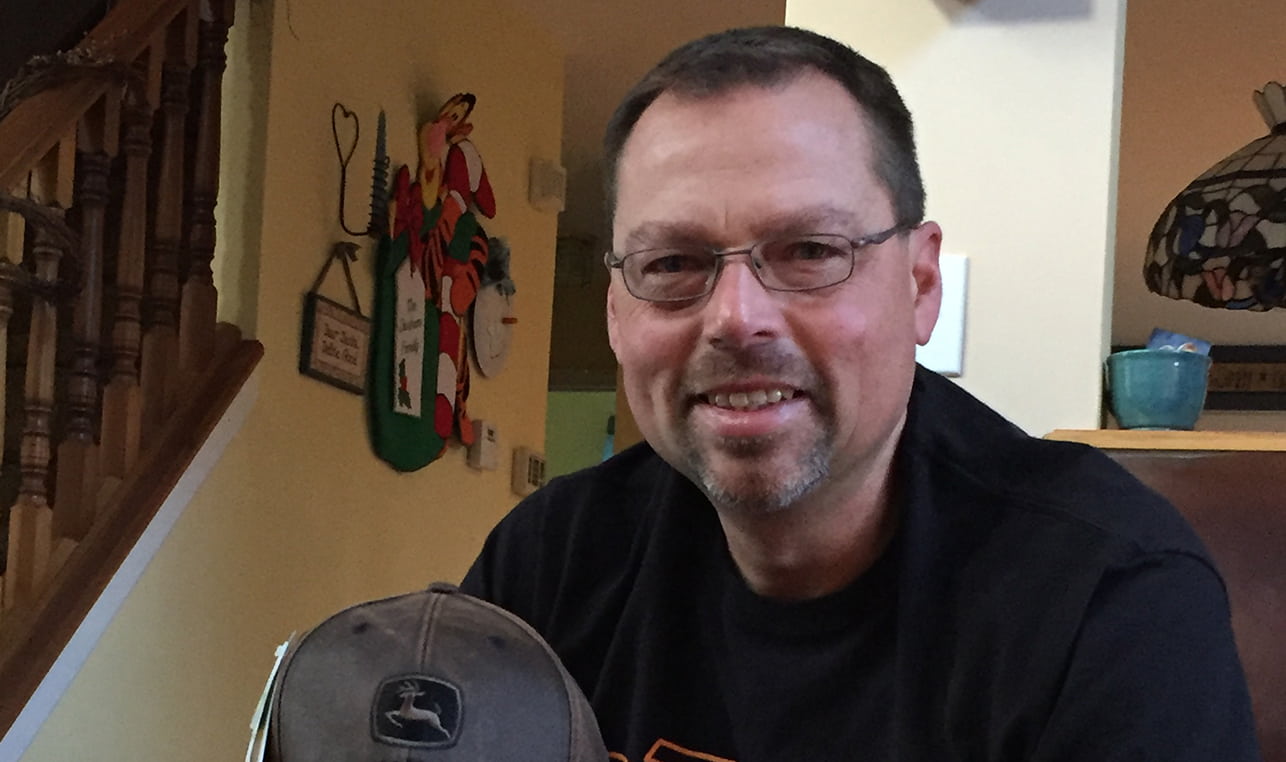 William T. Durham Sr. was a correctional officer at South Woods State Prison.
Latham's patience, as well as the Durham's, ended on May 4, the authorities said.
On that very day, Durham again confronted Latham when he saw Latham swerved his car at his 17-year-old son, who was at the time riding his bike.
At that time, it was reported that Latham was with his two friends.
Later that day, Durham pulled his truck into the street to block Latham's truck, and challenged Latham over the incident that involved his son.
The rest of the Durhams soon followed.
Catherine who was right behind his husband, quickly walked up to Latham's car and, with her phone recording, confronted him about the swerving incident. Video showed that Latham swatting Catherine's hand away when he realized he was being recorded.
This knocked the phone from her hand.
The Durhams contended this as an assault, and that Lutham was hitting Catherine in the face and chest.
Latham's wife was inside her house, also with her phone recording. She told the Durhams to "better back up" because they were "not going to like what's coming out" of the house.
In the video, it was heard that she yelled the Durhams several times to "get off the property — they are not welcome."
The Durhams that were unarmed, ignored Latham's wife warning, even when they saw Latham coming out of the house with a stun gun and a knife.
A fight inevitably happened.
With the Durhams coming up the driveway, two of Latham's friends joined in as Latham's wife continued recording the incident on her phone.
Latham approached one of Durham's sons and swung his knife.
Durham "grabbed at" Latham to stop the swing. Latham then "slashed him in the right arm with his knife" before retreating into his garage, followed by his friends, the prosecution filing said.
Durham followed right behind them.
"A brief but violent melee then ensued," during which the stun gun was fired repeatedly to Durham.
As the brawl continued, the 51-year-old man was then "stabbed under the armpit, puncturing his lung."
Following the gruesome incident, Durham's family accused Latham of committing the slaying to become "TikTok famous."
At the same hearing, according to a court filing, Latham's public defender Nathan Perry said the Durhams viewed Latham as "the James Dean of the neighborhood."
"He drives too fast, and his car's too loud," Perry told the court. "And they resolved in their mind that they're going to fix his wagon, they're going to straighten him out."
Perry called the killing a "horrific tragedy." But said that Latham had acted in self-defense and "to a very, very fair extent, the Durhams visited this great sadness upon themselves."
Latham's side told the Cumberland County prosecutor to charge Catherine and her sons with assault and trespass. Latham also said that he honked to the Durhams' son, when he saw him, not like what the Durhams accused. Latham's side also accused Catherine and her sons for their roles in the deadly altercation.
The Durhams' lawyers, who want the charges against their clients dropped and Latham charged with first-degree murder, have a provocative theory for what happened.
They said that Latham deliberately drew Durham to his death in a bid for social media celebrity.
The Durhams also argue that Latham initiated the fight, and lured the victim into the showdown with the intention of harming using weapons.
Vineyard Police at Thornhill Road, investigating the case.
In a news release announcing the charges, Cumberland County Prosecutor Jennifer Webb-McRae, did not say who started the fight or why. But what's certain, each side blames the other in the conflict.
Then in June 2020, the Durhams attorneys Diane M. Ruberton and Robert R. Simons wrote Webb-McRae the results of their own investigation into circumstances leading up to the stabbing, including fresh allegations of harassment and intimidation by Latham and others.
They noted that Latham's wife, Sarah Latham, recorded the conflict on her phone.
When asked, she said that she did it because she saw the Durhams' entering her property, and also "because it was her and Latham's intent to post these videos to TikTok and become 'TikTok' famous."
For this particular reason, the lawyers argued, saying that Latham self-defense claims don't hold up.
"If Latham was in fear for his or Sarah's safety, they both would have retreated inside, called police and stayed there," the lawyers wrote. "They did not because their intent was to lure the Durhams there, attack them and record it for TikTok."
Prosecutors said in a court filing, that Latham and the Durhams were "embroiled in a 'powder keg' of an escalating feud."
According to the Durhams, the brawl followed weeks of harassment and threats by the defendant.
The Durhams also said that Latham was speeding on the street they share, and posted videos to TikTok, in which Latham harassed the family and encouraged others to do the same.
A friend of the Durhams said that Latham has taunted Durham, and said that the family's home address was shared in the comments section of one of Latham's TikTok posts.
These made things complicated.
Among the incidents that occurred was the confrontation between Latham and Catherine Durham that earned three million TikTok views. Users who commented on the video, the Durhams' lawyers wrote, suggested he should cut her tires, egg her house and "go after her."
Later. the lawyers wrote that Durham and his wife were outside their house doing at the family's yard when Latham pulled over and yelled: "Hey Karen, we went viral!"
The Durhams' lawyers wrote that their clients have reached the Vineland police several times, but were repeatedly told that they could not sign a complaint against Latham since the courts were closed because of the 'COVID-19' coronavirus pandemic.
They heard the same when they contacted Vineland Acting Police Chief Pedro Casiano, in which he said that he acknowledged he received complaints from others about Latham, the lawyers wrote, but said that he couldn't do much because courts were closed.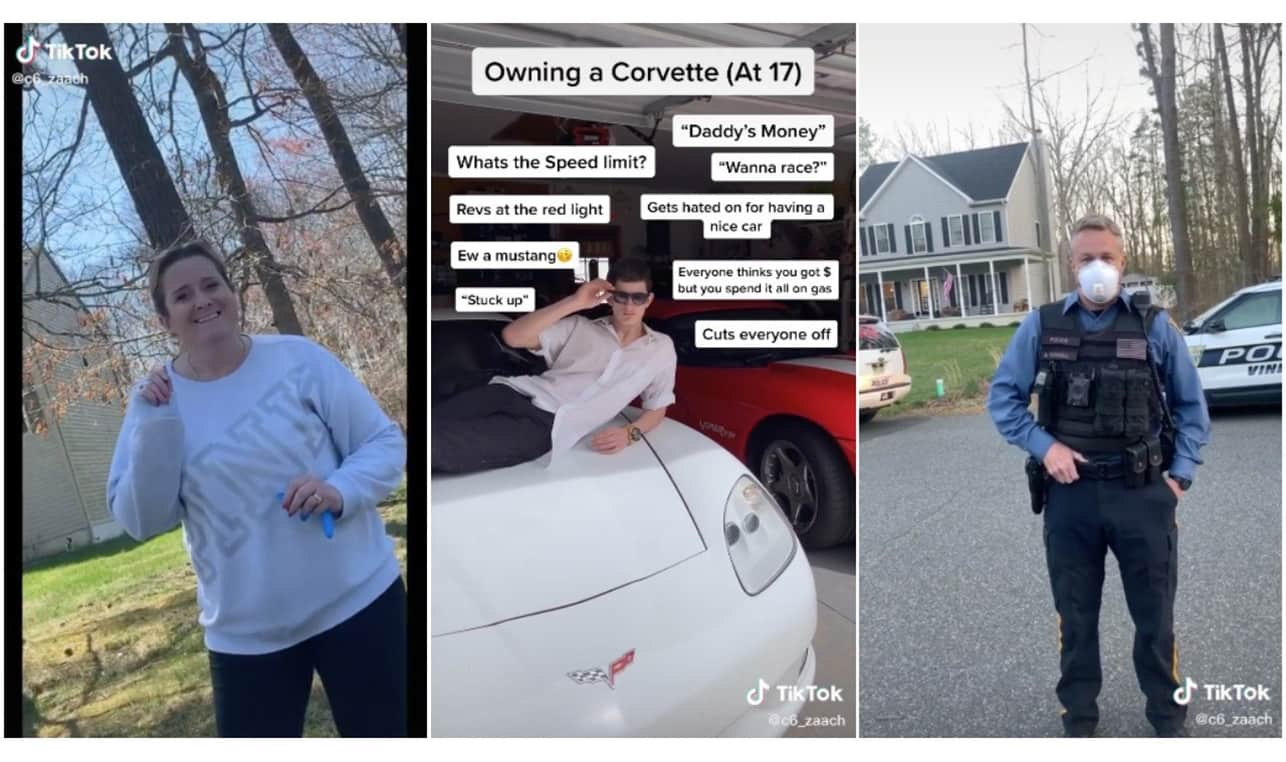 Zachary Latham's posts on TikTok
Because of the repetitive annoyances, and the final moment when Latham allegedly swerved his car, the Dunhams were fed up. Seeing the police had taken no action, the family took the matter into their own hands.
Catherine Durham was charged with fourth-degree criminal trespass and simple assault from the fight, while her two sons were each charged with third-degree aggravated assault and fourth-degree criminal trespass.
Latham was charged with first-degree aggravated manslaughter, two second-degree counts of aggravated assault and various weapons offenses. In addition, the Durhams also filed charges against Sarah Latham and two of her husband's friends who joined the fight.
However, Latham was released from jail pre-trial.
"This tragedy was completely avoidable had the Vineland Police Department and the (Cumberland County Prosecutor's Office) taken action against Latham to stop him from terrorizing the Durham family and other neighbors in the months prior to Tim's murder," said attorneys for the Durham family, criticizing the police for not taking action sooner.
"Compounding this tragedy is the manner in which the Durham family has been treated as criminals themselves, when they are victims."
Ruberton as one of the family's attorneys, feels that Latham's past record should have been revealed during the detention hearing in making the case for keeping him in jail. Based on his juvenile record, he appears to have used similar tactics in the past to provoke incidents, she said.
"They clearly see that he has a history of provoking incidents to get a reaction," Ruberton said. "There is a lot of history with Latham that they know about that wasn't presented to the court at the detention hearing."
"In my opinion, those prior contacts (with police) show that he has a history of being untruthful with police and he has a history of violence and that he's dangerous," Ruberton said.
The Cumberland County Prosecutor's Office filed a motion in August 2020, seeking an order that would prohibit all parties, including Latham, the Durhams and their attorneys, from making public comments.
The prosecution and Latham's public defender, Nathan Perry, reached an agreement that the defendant would no longer comment on the case in any forum and Superior Court Judge Cristen P. D'Arrigo signed a consent order memorializing that understanding.
"Some of the assertions made by the prosecutor are very disturbing to the court, particularly divulging communications between the prosecutor and defense counsel in negotiations of a case or the investigation of any other case," D'Arrigo said.
"And I want to make it clear to counsel that that type of information being made public is the responsibility of the attorney who received it or transmitted it. There's no innocent release of that type of information."
"This is a unique sort of case, because the victims in one case are defendants in another case, where the victim in that case is the defendant in this case," the judge said.
"So we have a blended situation. Generally speaking, I'm going to focus on each case governing the attorneys and the defendant in each case. That's the only way I think I can separate it out."
Further reading: TikTok Frenzy, After 14-Year-Old Claire Miller Claimed To Have Murdered Her Disabled Sister