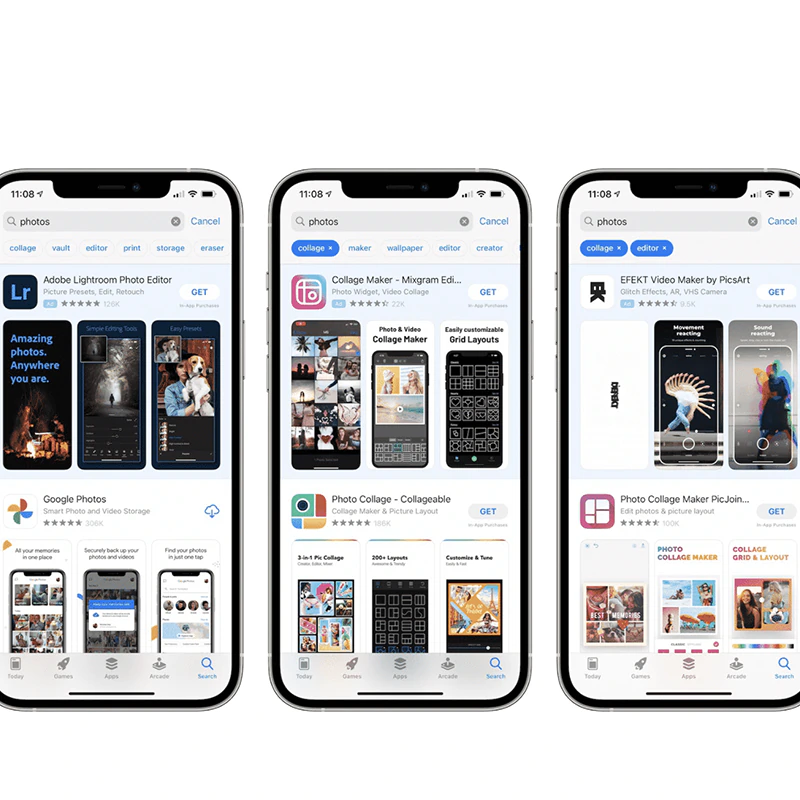 When something has gotten too long or too many, searching can be painful. But technology has given one wonderful solution that everyone should agree.
This solution almost everywhere and prominent. It's what most people have taken for granted, but can't live without. And that feature, is the search bar. And Apple has improved its App Store's search feature, to have what it calls the search suggestion.
For users, at least initially in the U.S., Canada, Australia and the UK, Apple is making things a lot easier to find apps.
With the search suggestion feature, after users typed in a search term, the App Store can attempt to predict what they're looking for, and offer suggested words that. When the suggestion word is tapped, the search feature will further narrow down its search results.
This should help users find the apps they are looking for, by speeding up their search for specific kinds of apps.
This feature was first noticed earlier on some iOS users in April as part of a test. This time, Apple is rolling it out to all iOS users in the supported regions.
Using this feature is straightforward and simple.
For example, when users want to look for a photo app, they can type "photo" in the App Store's search field. Previously, users will get a result for that keyword. But this time, Apple has added a list of suggested words users can add after the word they've just typed.
The search suggestions feature presents itself the moment the user starts typing on the search bar.
In this case, the App Store can show additional words, like "collage," "maker," "wallpaper," "editor," "creator," or some others.
Selecting one of those suggestions will filter the results further.
So choosing the "collage" suggestion will return apps for creating collage out of users' photos.
Users can further narrow the search results by selecting another search suggestion.
This time, not every search query pops up the search suggestion.
Introducing search suggestions on the App Store!

Select (or deselect) multiple suggestions to refine your search so you can find even more amazing apps and games.

Search suggestions roll out today starting with the USA, Canada, the UK, and Australia. pic.twitter.com/viaZHlCZMb

— App Store (@AppStore) April 29, 2021
Apple's App Store is an immense digital distribution platform.
As a marketplace for mobile apps on its iOS and iPadOS operating systems, the store allows users to browse and download apps developed by developers using the iOS Software Development Kit. Apps can be downloaded on the iPhone smartphone, the iPod Touch handheld computer, or the iPad tablet computer, and some can be transferred to the Apple Watch smartwatch or Apple TVs as extensions of iPhone apps.
What it was first opened in 2008, the App Store had around 500 apps. This time, that number has grown to around 2 million.
With that many apps to look for, some may resemble the other. This can make findings quite difficult.
The search suggestion here, should help solve that.
This feature marks one of Apple's first attempts to augment its App Store search results with visual semantics for apps
Competitor Google Play Store has a similar feature to filter apps. But on the Android official app store, Google includes special options, like those that are top-rated, editors choice, paid, new, and others.