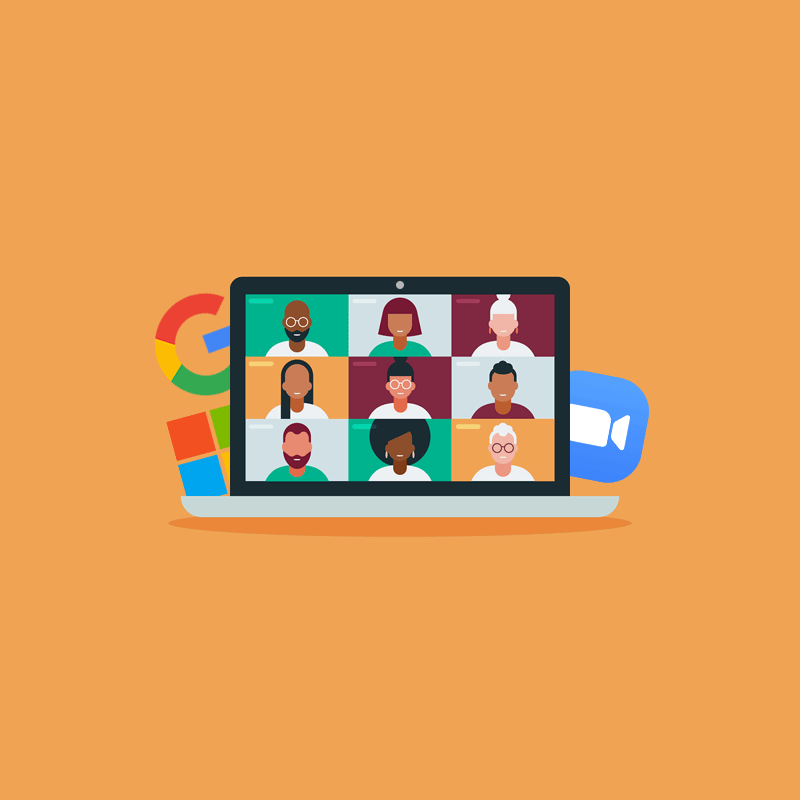 With the 'COVID-19' coronavirus pandemic is still haunting many people around the world, the so-called 'New Normal' is enforcing people to maintain safe distances with others.
Since many are advising people to work and study through the internet whenever possible, Zoom continues to be the undisputed champion of group video call.
Competitors like Google and Microsoft aren't happy with this fact.
After equipping Google Meet and Google Duo with features to make them last longer in the battle, and embedding Gmail with Meet functionality, Google is set for another approach for battle.
In an announcement, the tech giant said that Google Meet is having new features.
"Since making Google Meet premium video meetings free and available to everyone, we've continued to accelerate the development of new features for the growing number of individuals, teams, and organizations that rely on Meet to stay connected."
"Whether you're working from home, in the field, on the manufacturing floor, or back in the office, Meet is designed to help everyone connect securely. "
In the update, Google has given Meet, which has been made available for free to all enterprise G Suite customers as well as anyone with a Google account, some features that are borrowed from Zoom
They include:
Jamboard: Google Meet is adding a way where users can creatively brainstorm from laptops, mobile devices, or from physical Jamboards.
Backgrounds and blurring: Google Meet users can use an image as a custom background, or opt to blur it.
Layout improvements: Meet allows users to up to 16 participants while sharing their screen, while plans to add up to 49 people in view per call.
Hand raising: Meeting administrators can enable hand raising, which should be ideal for larger meetings.
Meeting attendance: Administrators can also see who attended a meeting.
Advanced administrator tools: Meeting hosts have more advanced controls when it comes to muting users and users joining or joining a meeting.
Polling: Attendees can answer polls and submit other data.
Breakout rooms: Users can split larger meetings into smaller groups, to have discussions during a larger call.
Q&A: Provide a channel for the audience to ask questions without disrupting the flow of the conversation.
As for Microsoft, the company that sees Zoom as a threat, is also updating Teams by launching some more features.
The most notable, is the ability for users to add 300 participants to attend a video call.
Microsoft product manager Mike Tholfsen confirmed the launch of the feature, after previously outlined the company's roadmap, in a tweet. With this feature, Microsoft Teams should be more appealing to businesses, as well as groups, where people tend to hold and host large meetings.
This is a significant increase from Zoom, which as the meantime only allows 100 participants in a free call.
In order to increase this limit to 500 participants, users are required to install an add-on, which is certainly not that convenient.
Microsoft is also giving Teams users with features like new background options, the ability to display 49 people on a call, and more. And as a major competitor to Zoom, Teams has an unlimited time frame for free calls, a significant advantage if compared to Zoom which at the meantime, only allows 45 minutes group call for free users.
With the demand remaining high, and acknowledging that competitors aren't going to succumb by their defeats, Zoom that is known to be the feature-rich service is also trying to fix its tarnished reputation after suffering a number of security issues and vulnerabilities.
The platform has been making huge efforts to make its service safer, including its decision to finally provide end-to-end encryption to all users.