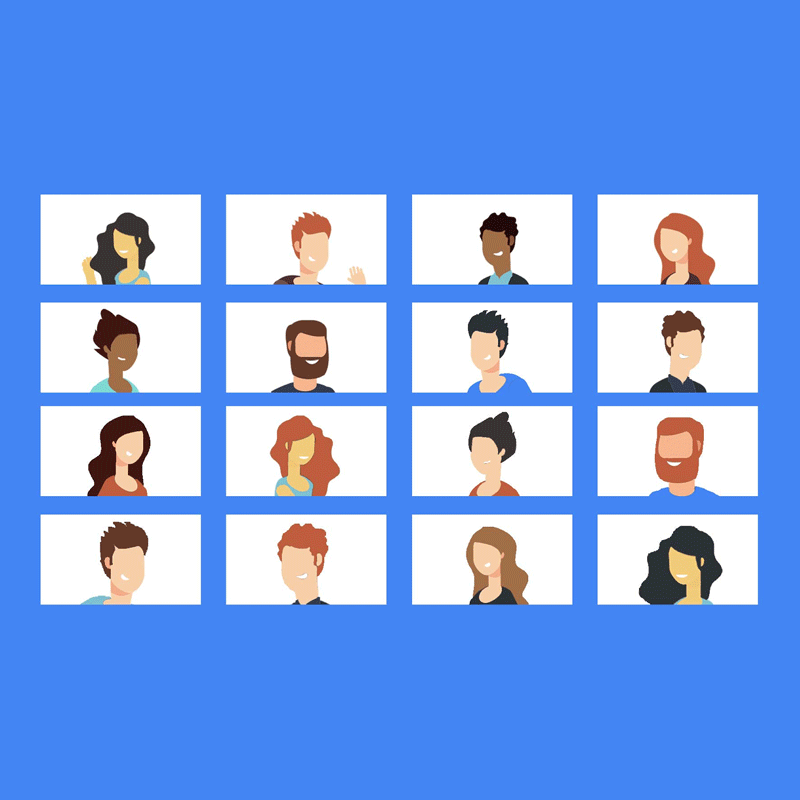 When a competition is already familiar with all of the competitors, one new contender can disrupt everything.
And this is what Zoom is doing with its group call feature. Since the novel 'COVID-19' coronavirus has been declared a pandemic, people from all over the world are urged to remain indoors and practice social distancing.
This makes the teleconference solution the way for many people to connect, socialize, remained employed, and stay sane.
This displeased Facebook, as it quickly rolled out Messenger Rooms. The social giant has even increased group call capacity on WhatsApp from 4 to 8.
And this time, it's Google turn with Meet and Duo.
To fight in the war that started to happen during the coronavirus pandemic, Google has equipped them with features to make them last longer in the battle.
First, is Google Meet.
In a blog post, Google said that it is increasing allowed participants in a group call from 4 to 16, to replicate one of Zoom's most popular features.
It should be noted that the 16 is just the the number of people who can be on-screen at one time. In terms of total spectators, Google Meet can support up to 100 participants for G Suite Basic users, 150 participants for G Suite for Business users, and 250 participants for G Suite Enterprise users.
But even with that many, Zoom is a bit higher up, as it allows up to 50 simultaneous video streams to be displayed at once.
This Zoom feature is a bit extravagant considering that nobody would practically need that many people on screen. But if they do, they have the way to do that.
To shows how serious it is to compete with Zoom, the company is also making Meet free for anybody who wants to use it, despite some limitations.
Video grids aside, Google is also equipping Meet with a few more useful updates.
For example, users can stream on a single Chrome tab instead of an entire window or screen. This way according to Google, Meet can provide better video quality. Mobile users are also getting improved video quality in low lit environment with the help of AI enhancements.
As for Meet on desktop, Google said that is is adding this feature "in the future."
And for last, Google is adding noise cancellation to reduce unwanted sound by the addition of a second sound specifically designed to cancel the first.
This way, Meet can hear not only users voice, but also the users' surrounding voice, and create a sound wave with the same amplitude but with inverted phase (also known as antiphase) to the original sound. When combined, this should cause interference and effectively cancel each other out, thus creating a clearer sound.
From dog barking or the sound of typing, the update to Meet can help eliminate those unwanted noises.
Zoom also provides noise-cancelling features, but it mainly operates when participants aren't speaking. Google's technology can function regardless.
The next in Google's arsenal, is Duo.
Here, Google is making its video chat mobile app more competitive as the demand of video conferencing and calling increase while people are staying at home due to the coronavirus pandemic.
Google Duo was already a popular app for video calls, especially on Android devices. In a blog post, Google said that Duo has a healthy 10 million users are signing up to the app every single week, with some people in certain countries have their call minutes increased by more than ten-fold during the pandemic.
But boasting isn't enough if Duo wants to compete with Zoom.
To do that, Google announced that it has given Duo four new features.
The first feature is the ability to take a side-by-side snapshot of the participants in a current call. This is done through Duo moments, so users must first have that setting enabled. The composite snapshot is different from a screenshot users take with their phone, since a screenshot will only display the participants in view.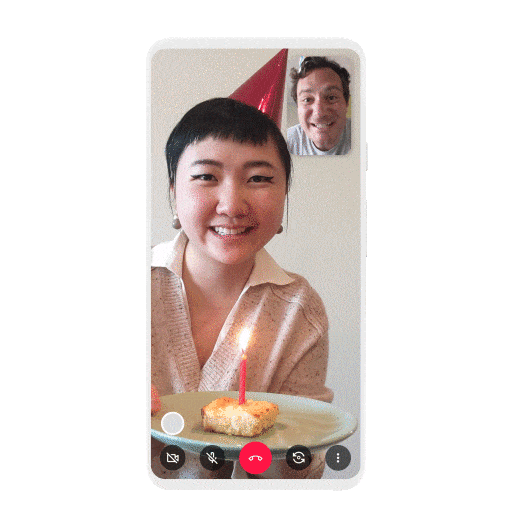 Duo side-by-side snapshot.
Second, is Duo in introducing a video codec technology to improve call quality and reliability, even in low bandwidth.
This feature compliments previously announced Duo feature, which uses AI to reduce audio interruptions.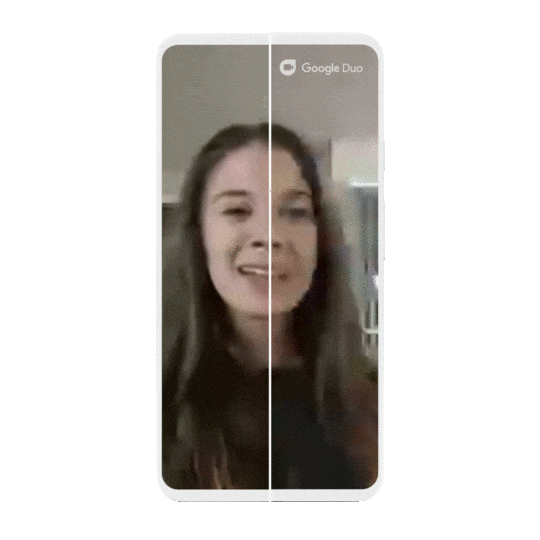 Side-by-side comparison of an incoming video call at 30kbps with Google's AV1 (AOMedia Video 1) video codec technology on the left.
Third, is Google in upgrading Duo's messaging system, to allow users to send video and voice messages when they can't talk live. Users can have the option to automatically save messages instead of having them expire after 24 hours.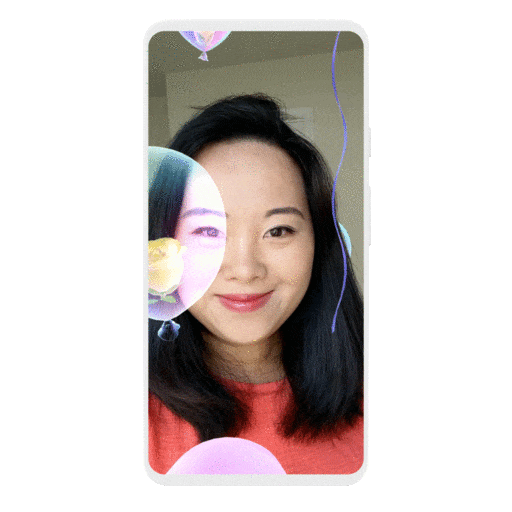 Duo with personalized video and voice messages.
And for last, the fourth is Duo in expanding the number of allowed participants in a group call.
Previously, it has upped the number of callers from 8 to 12. This time, Duo is increasing it from 12 to an undetermined larger number. Google said the service has experienced an eight-fold increase in group calls.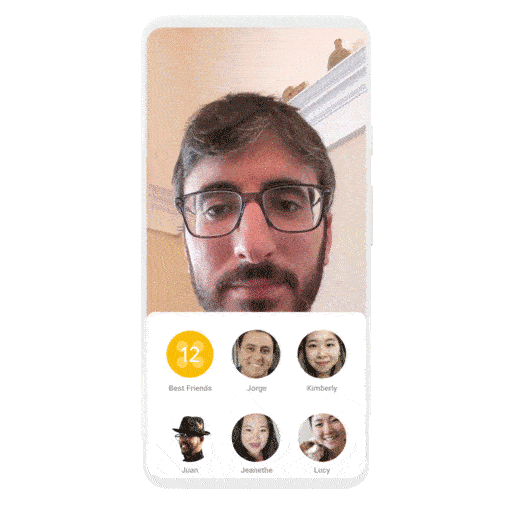 A 12 person group call using Google Duo.
With many people are staying at home and urged to practice social distancing, video calling apps and video conferencing services have experienced a huge surge in demand.
To attract these new users, many are rolling out improvements and upgrades.
While others are trying to catch up, Zoom that experienced several messes early in the pandemic, is addressing its privacy and security issues to make the platform a lot safer for its growing user base.
Zoom has been around since 2011. But it didn't really shine before the pandemic.
While it did reached the $1 billion valuation in 2017, making it a "unicorn" company, Zoom only had 10 million daily active users in late 2019. But thanks to the coronavirus, that number jumped to an insane 200 million in just three months.
The world is struggling, and so as the overall economy. But when it comes to group video calls, the market is thriving and growing.
Zoom spearheaded the trend, and others who are already in the competition, are not taking this junior lightly.
Read: 'Zoom Fatigue', And Why Group Video Calls Can Quickly Drain Your Energy