 Google works in mysterious ways. But the company tries to be transparent in how its Googlebot operate, by showing its activities on the Google Search Console.
But still, the information given through the Search Console can lack some details. And this is why Google is updating Search Console with a "brand new version of the Crawl stats report."
According to Google on its blog post, that in order to "help website owners better understand how Googlebot crawls their sites."
The new Crawl Stats report has the following features:
Total number of requests grouped by response code, crawled file type, crawl purpose, and Googlebot type.
Detailed information on host status.
URL examples to show where in site requests occurred.
Comprehensive summary for properties with multiple hosts and support for domain properties.
Total requests, total download size and average response time. (Credit: Google)
Grouped crawl data, broken down by response, file type of the fetched URL, purpose of the crawl request, and Googlebot agent. (Credit: Google)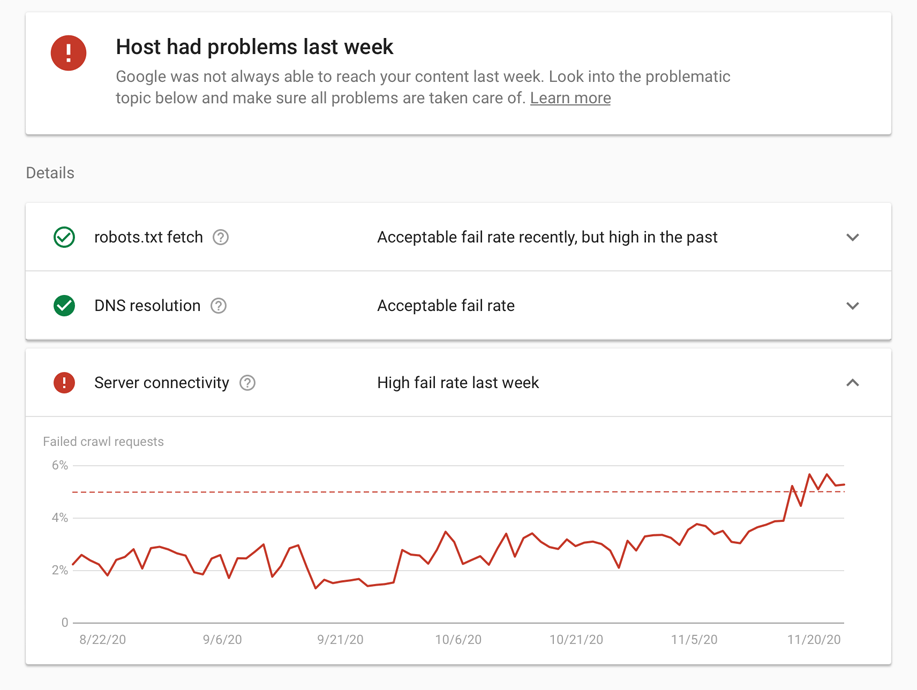 High level and detailed information on host status issues in the last 90 days. (Credit: Google)
Details on why Google had issues accessing a website. (Credit: Google)
In summary, this new Crawl stats report should help webmasters understand how Googlebot crawls their site:
See Google's crawling history in the overtime charts.
See the file types and file sizes returned by their site.
See crawl requests details in the example lists.
Track their site's availability issues in the host status view.