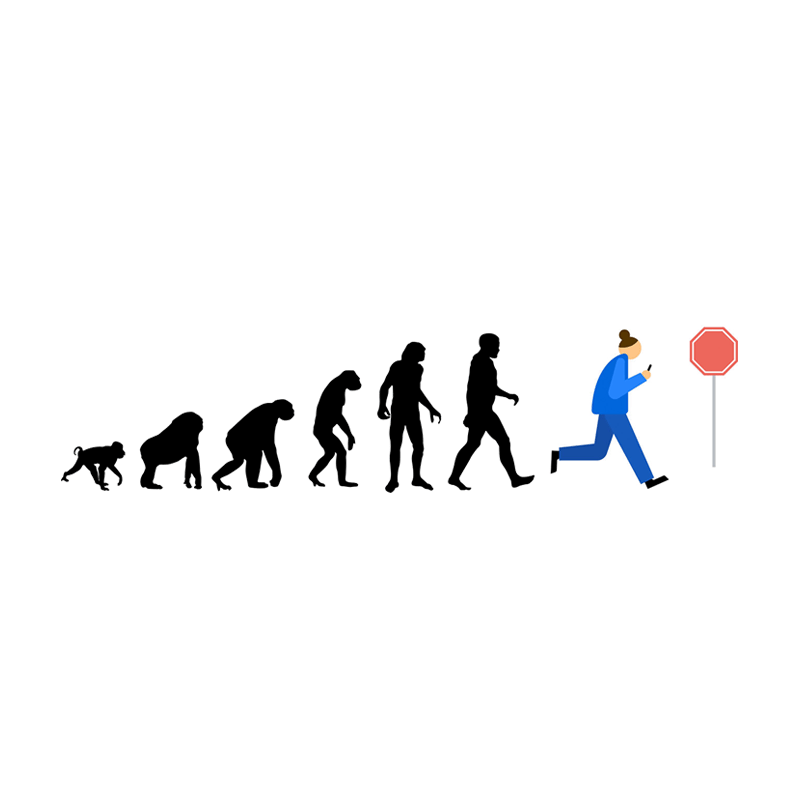 Smartphones are packed with sensors that can can gather enough data to understand what is happening or predict what's going to happen.
And Google is making a good use of its Pixel smartphones' sensors, by creating a feature it calls the 'Heads Up'. What it does, is alerting users when they are walking and using their phones at the same time. It's simply a feature to remind users to stop looking at their phones if it detects that the users aren't paying attention to the road.
This feature was first spotted by Twitter user, Jay Prakash Kamat, when he found it on his Pixel 4a.
The option is found in the Digital Wellbeing app, specifically, in the Reduce Interruptions section.
"Watch your step with Heads Up. If you're walking while using your phone, get a reminder to focus on what's around you. Use with caution. Heads Up doesn't replace paying attention," the feature says.
When users press 'Next', they will be taken to another screen in the Heads Up section, where they are offered with some additional settings.
When all is done, the phone can send push notification when it notices that the user is walking and staring at the screen.
At this time, the feature has been made available in beta, and only for users using Pixel phones.
It should be noted that Google frequently uses its own Pixel line as a test bed before sharing new features more widely with other Android phones.
It should also be noted that the feature requires users to grant Digital Wellbeing with the permission to view physical activity. It's only through this permission that the phone can identify that the user is walking.
Optionally, users can also give the app permission to view their current location at all times.
Screenshots of the Heads Up feature. (Credit: Jay Prakash Kamat)
With the internet and more reliable connections, people can use their smartphones almost anywhere, at anytime, in whatever mood they have, or in whatever way they desire.
Many of these people, are 'Digital Zombies', a term coined by the University of Sydney.
These zombies are those who are so engaged with digital technology and/or social media that they are unable to separate themselves from a persistent online presence. These 'zombies' can be found almost anywhere, with eyes on their smartphones, scrolling endlessly on social media feeds, hunt for mythical creatures, laugh or cry without any human interaction, and more.
Another way of saying it: Digital Zombies are people who are more connected to whatever their devices have to show, rather than the real-world they live in, or the physical environment they are at.
In popular culture, the term 'zombie' is to describe the living dead.
But in real-life, zombies can take other forms: living humans with all their glory, but detached from the living.
As a result, many people have been seen walking down the street and right into a light pole while staring at their phone, or even involved in more severe accidents.
Google wants to prevent this from happening. With Heads Up, Google wants people to keep their heads up.
Further reading: 'Digital Zombies', And How The World Can Fight Or Embrace Them