Google Glass is a technology product that is seen to change how people see the future. Beside being designed and manufactured by Google, the technology inside the glasses also never has been dramatically explored before.
The device comes with a frame which is larger on one side. On one side of the eye, a visual display (head-mounted display, or HMD) with the size of 640x360px visualize information straight to the retina of the user, making the user able to see a 25" HDTV in just 2.5 meters distance.
Beside having a visual display, the device that was first presented by Google's co-founder, Sergey Brin at Google I/O 2012, has a 5 MP camera, microphone and speakers. Google Glass also implemented Bluetooth and Wi-Fi. The device includes a 16 GB internal memory, micro slot USB and a battery that lasts a day.
WIth these features, users will be able to capture moments in pictures and videos, chat, send SMS, do a Google search, use GPS and use Google translator without using their hands. This is the reason Google said that Google Glass as a 'wearable' computer.
Google Glass is creating its own ecosystem by having Andreesen Horowitz, Google Ventures and Kleiner Perkins Caulfield & Byers as venture capitalists that are ready to venture start-ups to develop products, both hardware and software for Google Glass.
Analyst said that Google Glass as a positive innovation, saying that Google Glass is very potential to be a big ecosystem. "Developers are now eager to develop and experimenting with hardware and software for the device", said Ben Arnold from NPD Group. The developers are experimenting with the new technology, the new features they see to be attractive, from voice command to augmented reality.
While the frames do not currently have lenses fitted to them, Google is considering partnering with sunglass retailers such as Ray-Ban or Warby Parker, and may also open retail stores to allow customers to try on the device.
With a $1,500 price, Google glass was first sent to developers whom they called "Explorer". The device will be sold at the end of 2013. For the developer Explorer units, Google Glass is equipped with:
Android 4.0.3 and higher.
640×360px visual display.
5 MP camera, capable of 720px video recording.
Wi-Fi 802.11b/g.
Bluetooth 4.0.
16GB storage (12 GB available).
Meanwhile, Baidu, a Chinese search engine giant said that they are also developing a similar device as Google Glass.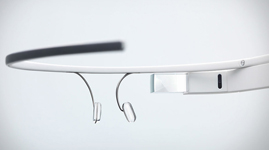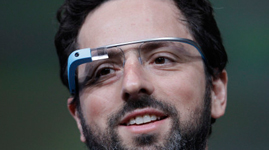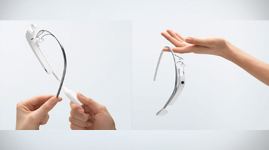 Controversies
Although Google Glass has a high enthusiasm, the device has made several pro and cons, in which privacy and security matters the most.
In the U.S. for example, people are prohibited to take pictures of someone without the person's permission. However, this is very possible with Google Glass. And in Los Angeles, several places have already make restrictions to Google Glass.
Privacy advocates are concerned that people wearing Google Glass may be able to identify strangers in public using facial recognition, or surreptitiously record and broadcast private conversations. Other concerns have been raised regarding legality of the Glass in a number of countries, particularly in Russia, Ukraine, and other post-USSR countries. In February 2013, a Google+ user noticed legal issues with Glass and posted in the Glass Explorers community about the issues, stating that the device may be illegal to use according to the current legislation in Russia and Ukraine.
Concerns have also been raised in regards to operating motor vehicles while wearing the device. West Virginia state representative has introduced an amendment to the state's law against texting while driving that would include bans against "using a wearable computer with head-mounted display."
The pro and cons about Google Glass can expand to many other issues. This include taking illegal videos and pictures in prohibited places. The issue continues to how securing the data, privacy and many others.
There also have been parodies and criticisms aimed at the general notion of augmented reality glasses, ranging from the potential for Google to insert advertising (its main source of revenue) to more dystopian outcomes. However, Google has stated they have no plans to insert advertising.
Under the Google Glass terms of service for the Glass Explorers pre-public release program it specifically states, "you may not resell, loan, transfer, or give your device to any other person. If you resell, loan, transfer, or give your device to any other person without Google's authorization, Google reserves the right to deactivate the device, and neither you nor the unauthorized person using the device will be entitled to any refund, product support, or product warranty."
In November 2012, Glass received recognition by Time magazine as one of the "Best Inventions of the Year 2012".