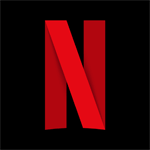 The film and television streaming service Netflix looks like it's gearing up to change its looks. When the company unveiled a new icon on June 20th, 2016, the public was confused.
Is the new look represents a revised logo? Or is for something else more particular?
The company first announced the complete new design on its Facebook and Twitter accounts.
As for the looks, the new design sports two major differences. Besides the prominent ribbon-styled logo that takes the form of a capital "N" that evokes a red carpet by the way it folded over itself against a black background, the single letter also makes it better in fitting inside a square and vertical format, something that mobile users are already accustomed for.
This is the second time Netflix has updated its visual identity. The first change came in 2014, when it switched from its classic logo with a red background and old-school typeface to a flatter, to a more minimal design.
And as for the early speculations concerning the folded "N" emblem that looks like something that is similar to a design coming from Google's Material Design team, Here is what Netflix said:
"We are introducing a new element into our branding with an N icon. The current Netflix logo will still remain, and the icon will start to be incorporated into our mobile apps along with other product integrations in the near future."
Here, Netflix explained that the new logo isn't actually a redesign of the company's representation. So it isn't a logo change, but a new part of the brand itself. The company won't replace the already familiar red-on-white logo introduces two years ago.
"Our logo isn't going anywhere, the icon is just a new piece of our overall look," explained Neflix.
The new black-and-red logo is the one that will grace its mobile apps and social media channels. It's "a new creative element to live with our logo."
While the design won't at all drastically alter users' Netflix experience, but it's certainly new for the company to opt to something incredibly vertical with its new super stretchy "N" while all of its apps are designed to be viewed horizontally.