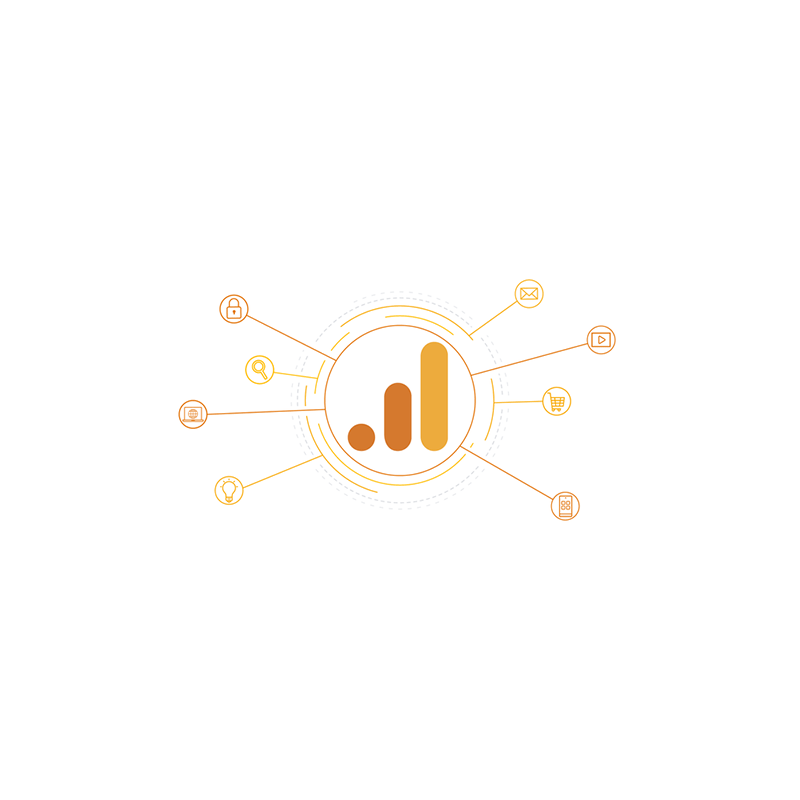 Almost all websites on the web use some kind of Google's products. And one of the most popular, is indeed Google Analytics.
In a "new" iteration of the analytics tool, Google introduces Google Analytics 4 that is packed with many new features and capabilities. From deeper integrations with Google Ads, cross-device measurement capabilities, granular data controls, and many more.
Announced on October 14th, 2020, this Google Analytics version is actually an expansion and rebranding of the App + Web property, which was launched in 2019.
It marks the first major step Google made in evolving beyond Universal Analytics.
What makes this version of analytics even more interesting is that, it uses artificial intelligence to create its Insights and predictions. While this has been available for some times now, the new insight and predictions making their way to Google Analytics 4 can automatically alert marketers to data trends such as surging demand for a product they sell.
The AI is also made to predict outcomes, such as churn rates and the potential revenue a business could earn from a particular segment of customers.
With the insights, marketers can better anticipate actions their customers might take in the future, and to better focus on higher-value audiences.This is certainly an improvement, and should indeed come in handy.
In a blog post, Vidhya Srinivasan, VP of Measurement, Analytics, and Buying Platforms at Google, said that:
"Millions of businesses, large and small, rely on Google Analytics to understand customer preferences and create better experiences for them. With more commerce moving online and businesses under increased pressure to make every marketing dollar count, insights from digital analytics tools are even more critical."
As for the deeper integration with Google Ads, marketers can use Google Analytics 4 to build and maintain their audiences from their visitors across the web and their app.
In Srinivasan's words, it allows marketers to "create audiences that can reach your customers with more relevant, helpful experiences, wherever they choose to engage with your business."
The new approach also makes it possible for marketers to address longtime advertiser requests.
This is possible because Google Analytics 4 can measure app and web interactions together.
It can even include conversions from YouTube engaged views that occur in-app and on the web in reports.
"Seeing conversions from YouTube video views alongside conversions from Google and non-Google paid channels, and organic channels like Google Search, social, and email, helps you understand the combined impact of all your marketing efforts," Google said.
Google Analytics 4 can track YouTube engagements, alongside cross-network, Google search and Google Display Network ads.
YouTube Engaged-view conversions in Analytics reports. (Credit: Google)
Additionally, Google Analytics 4 also introduces customer lifecycle-framed reporting.
The reports are designed to help marketers understand the details about their customers' journey.
"For example, you can see what channels are driving new customers in the user acquisition report, then use the engagement and retention reports to understand the actions these customers take, and whether they stick around, after converting," explained Srinivasan.
The Google Analytics 4 experience also aims to give marketers a more complete view of how customers are engaging with their businesses across devices as well as channels.
Here, marketers can provide their own user ID or enable Google signals to deduplicate users across devices for reporting and ad targeting.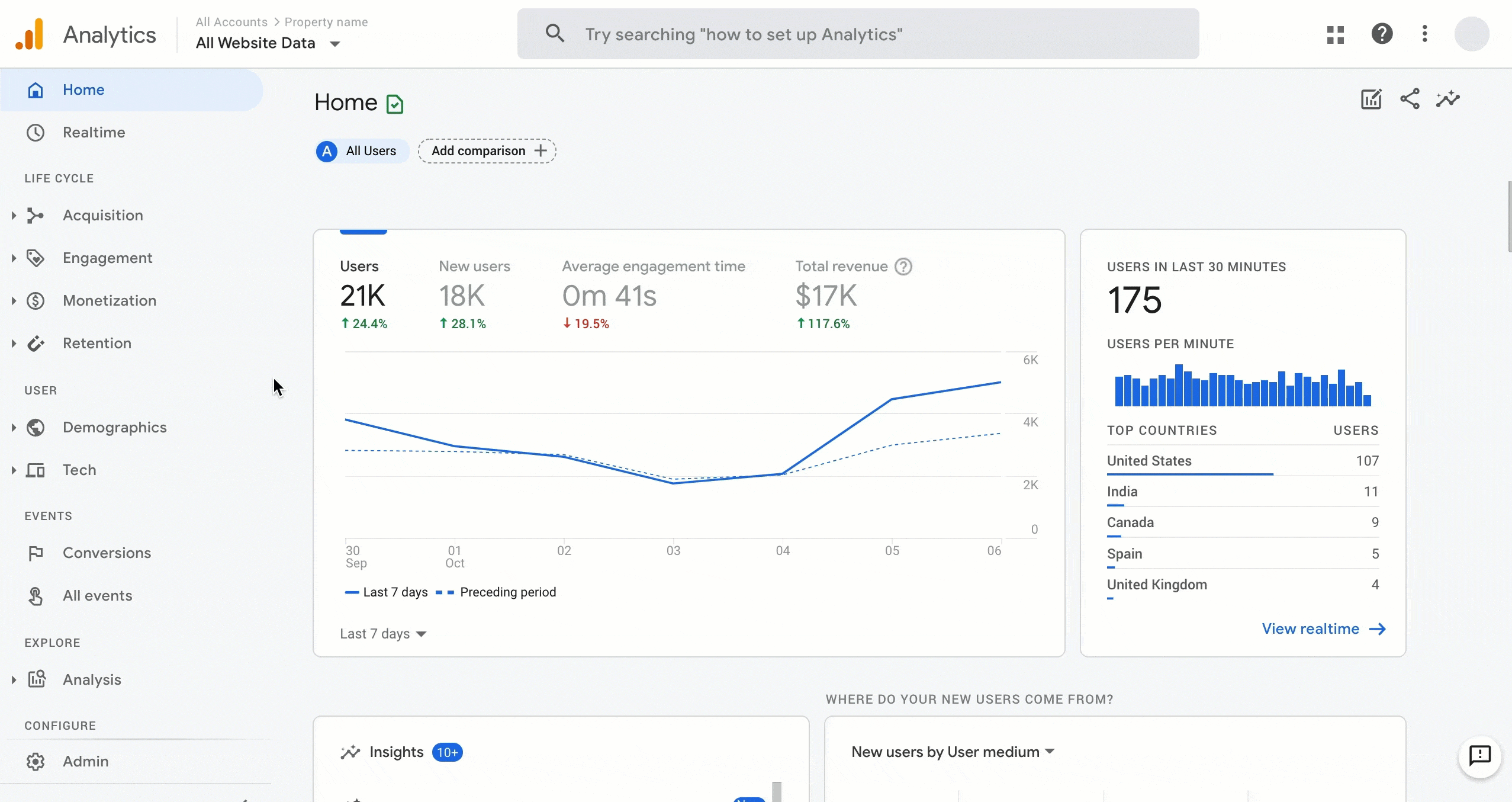 The updated reporting structure organized by the user lifecycle in Google Analytics 4. (Credit: Google)
Beyond the above, Google said that this version of Google Analytics is "designed to adapt to a future with or without cookies or identifiers."
As third-party cookies are phased out, Google anticipates data sparsity by relying on machine learning technology to fill in the gaps where the data may be incomplete.
"The norm is that we're going to have a mixed set of data: We'll have event data but not necessarily a user identifier associated with it. We'll have gaps in data altogether and this is going to be true of all of all measurement providers," said Russell Ketchum, Group Product Manager, Google Analytics, to Search Engine Land.
"We don't have any specific announcements on this today, but as we get into next year, we're going to be using machine learning modeling to support various modes of analysis in Google Analytics."
"We'll have the ability to have different modes that maybe emphasize the user analysis side of it less, but focus more on the behavioral."
As for the future of Google Analytics, Srinivasan continued by saying that this version 4 is "now the default experience for new properties and is where we're investing in future improvements."
Srinivasan encourages marketers to create a new Google Analytics 4 property (previously called an App + Web property) alongside their existing properties because "we know there are capabilities many marketers need before fully replacing their existing Analytics setup."
This should allow them to start gathering data and benefit from the newly introduced features in Google Analytics 4, and those that will come in the future as they become available.