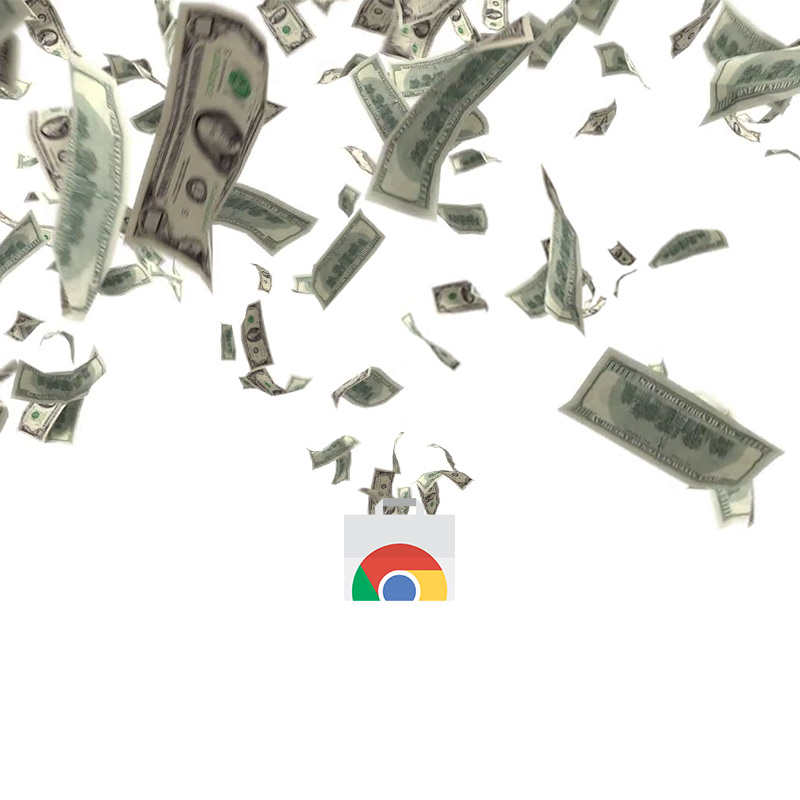 Google operates Chrome, the most popular web browser in the world. The company has decided to shut down paid Chrome extensions on its Chrome Web Store.
It began back in January 2020, in a respond to fraudulent transaction complaints, Google initially placed a temporary suspension on paid extensions, preventing developers from publishing and updating their Chrome paid extensions.
But that decision was later changed in March, when Google temporarily disabled its Web Store Payments API, the Google was using to handle payments on the Web Store, such as one-time fees, monthly subscriptions, and free trials for commercial Chrome extensions.
Then in September, Google finally decided that Chrome Web Store payment is going to be deprecated for good, meaning that paid extensions won't be coming back at all.
In an announcement, the company said that:
"The Chrome Web Store payments system is now deprecated and will be shut down over the coming months. There are many other ways to monetize your extensions, and if you currently use Chrome Web Store payments, you'll need to migrate to one of them."
Another way of saying it, Google is pulling the plug on paid extensions entirely over the next several months.
After that time, if developers still want to monetize their extensions, they will have to do so using other payment-handling systems.
"The web has come a long way in the 11 years since we launched the Chrome Web Store. Back then, we wanted to provide a way for developers to monetize their Web Store items. But in the years since, the ecosystem has grown and developers now have many payment-handling options available to them."
Google Chrome paid extensions, milestone dates. (Credit: Google)
According to the milestone dates above, starting September 21, 2020, developers can no longer create new paid extensions or in-app items.
"This change, in effect since March 2020, is now permanent," said Google.
Then on February 1, 2021, users' existing items and in-app purchases won't be charging money from the Chrome Web Store payments.
This decision from Google has sparked some outrage among members at the Chrome extension developers community.
Most of them were angered because Google didn't provide details on paying customers to the extension developers. What this means, developers are having a hard time, and may not be capable of migrating the extensions' entire userbases into a third-party payment processor of choice.
While this decision will impact the economy of extensions, Google didn't really have any other solid options to rely on.
Extensions are indeed useful. And paid extension can create a more focused and premium experience. But concerns about the negative impact that worries Google the most.