Opera browsers may not be as popular as Chrome or Firefox, but they are still certainly unique with their approaches.
Opera Touch browser which was introduced in 2018, wanted to the friendly browser for one-handed use, just in time when the world embraced larger and larger mobile screens.
The browser boasts Fast Action Button, a circular navigation layout that's supposed to be easy to manipulate with just a thumb.
It's a neat idea, but the market however, demanded the more traditional layout.
So with an update, Opera Touch allows users to have that, by adding an optional bottom navigation bar, traditionally found on other Opera browsers on mobile devices.
Opera on its blog post, said that:
"Starting today, you can go to your browser's settings and choose your preferred way of navigating the web—with the Fast Action Button at the bottom of the screen or with our new navigation."
Both functionalities practically do the same thing, like allowing users to access the most recent tabs, go back to the previous page visited or perform a search. It's the design that differs.
This may be unusual, considering that the browser maker Opera tends to introduce things that competitors aren't having already having. Instead, Opera wants to get people's attention by offering unique experiences, away from the mainstream.
But there are certain things that shouldn't be avoided, and one of which, is users' demand.
So here, Opera is forced to bring the traditional navigation design, simply because people wanted it.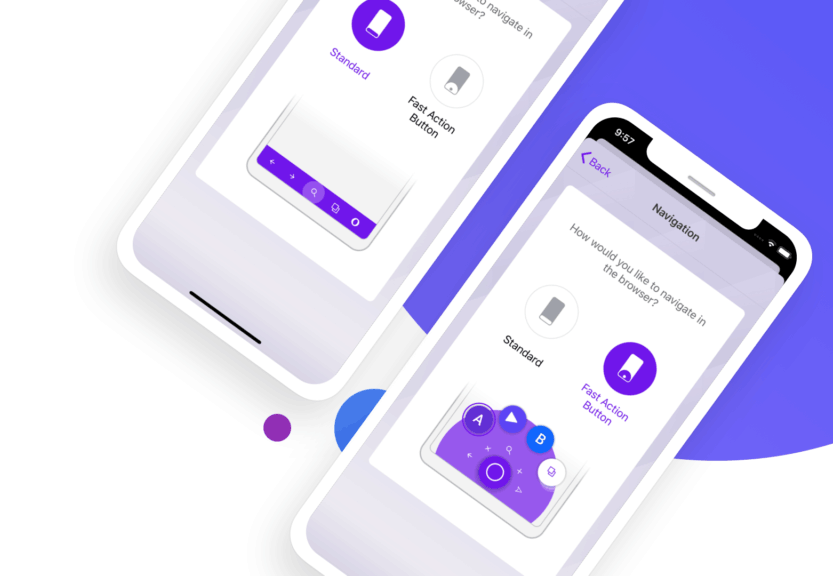 Opera with Touch, is similar to what the company is doing when introducing Neon.
In other words, Opera wants to be unique in its own ways.
Opera Touch is relative fast, friendly for those who use their phones with one hand, boasts voice search feature, QR code scanner, and the ability to follow relevant link.
Opera Touch also works seamlessly with the Opera PC browser to offer a great experience across a variety of devices.
On the security and privacy side, Opera Touch uses encryption for end-to-end solutions, ad blocker to block ads, and more.
Opera Touch is also ready for the so-called Web 3.0, where blockchain support is included inside the browser. This particular feature was introduced to Opera Touch, following Opera's addition of Crypto Wallet support.
"Opera Touch for iOS with Crypto Wallet, like the Opera browser for Android, supports the Ethereum Web3 API, making interacting with dApps seamless, without the need for browser extensions," said Opera back in June 2019.