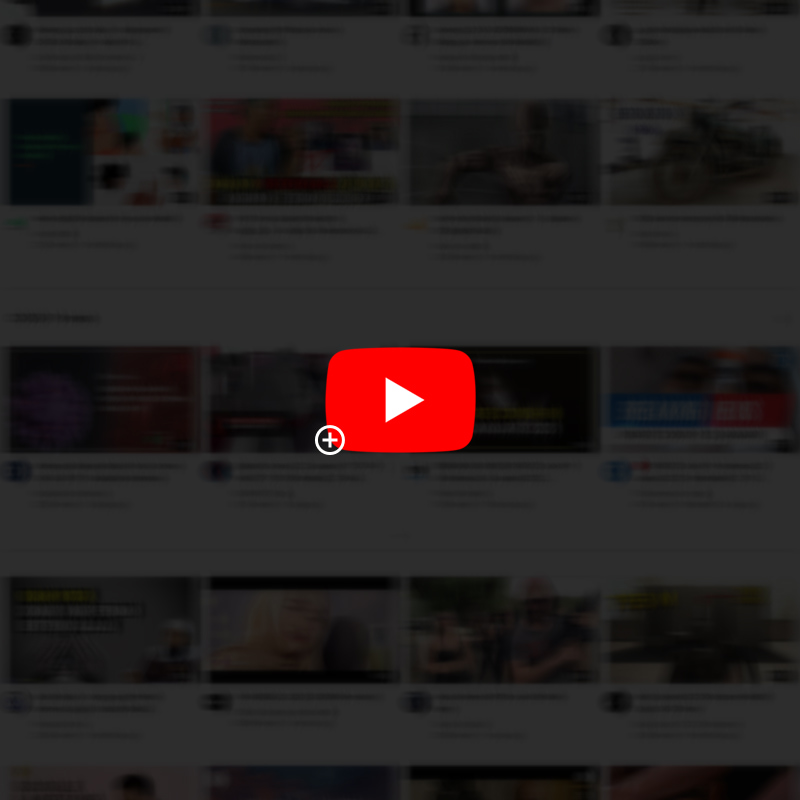 The YouTube app is hundreds of megabytes in size. It's huge, and takes a lot of space.
As one of the most popular app in the market, YouTube is the streaming giant owned by Google. But the complexity of having a full-fledged and reliable service is forcing Google to keep on increasing the size of the app.
This is why Google is finally releasing a Progressive Web App (PWA) support for YouTube.com.
To install a PWA of YouTube, users just need to visit YouTube's website.
Using Google Chrome, they will see a plus-in-a-circle icon appearing in the right-hand side of the 'Omnibox' address bar, with a prompt to 'install app'.
After clicking on the prompt, users will be greeted by a large red play logo, pinned on their app launcher, where they can open YouTube in a window.
And in the future after installing the YouTube's PWA, whenever users visit YouTube.com, they will have the option to open YouTube as an app, and accepting that will close the YouTube tab and open the YouTube PWA.
The first thing to mention here is that, the YouTube PWA looks, feels and behaves very much like YouTube.com
This is because YouTube's PWA is built with the same technologies. It's fast and also easy to use.
But as a PWA, the YouTube PWA app excels in speed when opening new pages, as it only has to load the content within rather than the full page architecture of a page every time a link is clicked. And because it doesn't have to display the Omnibar or address bar like on a browser, the PWA app has more usable space.
By having its own PWA, YouTube simply combines the benefits it offers as a website, and with those it can already do as an app installed natively on a device.
PWA is meant to be small in size and fast, and offer some functionalities that its YouTube.com can't offer.
And because PWAs feel like native apps, Google can make YouTube to go beyond users' browser, and also work across different platforms.
Read: Understanding Progressive Web App, And How To Use It For Your Benefit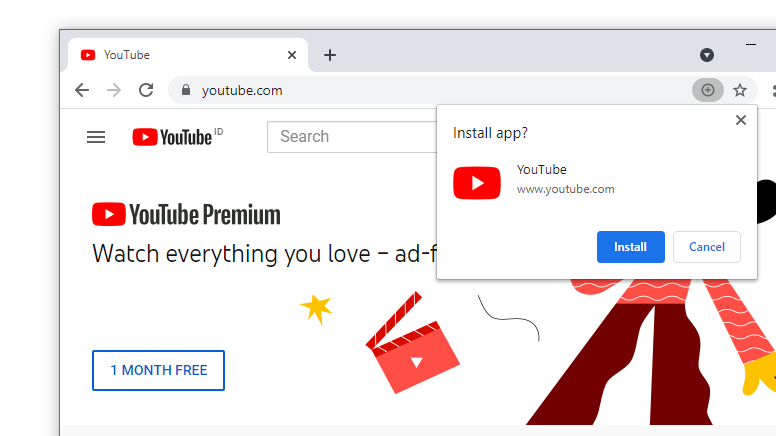 The prompt to install YouTube PWA when clicking on the '+' icon on Google Chrome's Omnibar, while visiting YouTube.com.
PWAs were made possible by the continued development of web technologies that had already made it possible to create so-called 'web apps.'
PWA is essentially a type of application software delivered through the web, built using the same technologies that already powered the web. These include HTML, CSS and JavaScript.
This makes PWAs capable of working across devices and platforms.
With this approach, PWAs can gap between user experience in web-based and native applications.
Besides the YouTube website, a handful of other Google services and apps are already available as Progressive Web Apps for quick dedicated access.
For most YouTube users out there, installing a YouTube PWA may not benefit them much. To average users, it may seem unnecessary because it's rather unclear as to just how tangible the benefits are.
YouTube.com already packs a punch and fast, and a PWA brings nothing big the website couldn't provide.
But to some others, the speed benefit and the ability to launch the app from the desktop with ease in a separate window are certainly nice things to have. The effort to install the PWA is also minimal, and only takes a mere second to finish.