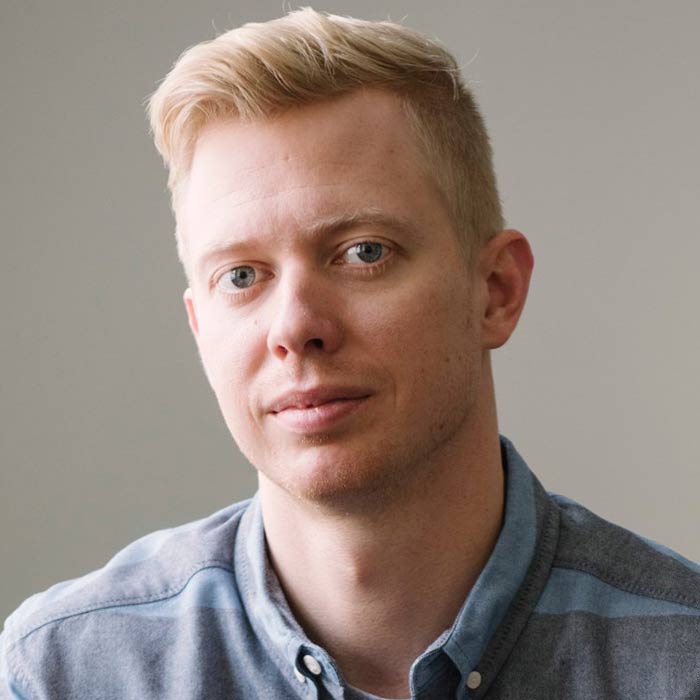 An approach like this allows us as a company to repudiate content we don't want to associate with the business, but gives individuals freedom to consume it if they choose.

- Steve Huffman
A simple idea can become big. Before becoming what it is known for, Reddit was a small clunky website made by amateurs. But against time, it has proven its ability to become one of the most popular website that powers the freedom of speech.
In a team of two, Reddit was created on a limited budget. In the cluttered web where things are disorganized, the service by Steve Huffman and Alexis Ohanian became the "front page of the internet" where it's a service from communities to the people, and a massive generator of web traffic where any kind of talks can happen.
Reddit too often passes as a place of unmarked and neutral territory, announcing itself so well to be known as the essence of the internet. But at other times, it deems to be controversial,
Early Life
Steve Huffman was born on November 12th, 1983. From his childhood he was into using programming as a way to solve the problems of daily life; like writing calculators. Graduated from Wakefield School in The Plains, Virginia, Huffman then attended the University of Virginia, majored in Computer Science.
In 2001, Huffman was a software engineer. He resigned in 2005 to become a programmer working for Wired.
Creating Reddit
Steve Huffman's journey towards entrepreneurship started with his friend Alexis Ohanian and the support of Paul Graham, co-founder of Y-Combinator. Initially, Huffman has conceptualized a way to order food at a gas station via mobile, in which he shared his idea with Ohanian.
On a trip, Ohanian discussed this idea with his mentors and got positive responses. Ohanian mailed Huffman of their responses knowing that his teachers are going to help them.
Later on, the two left for Boston to pitch their idea to Graham for Y-Combinator. At their first meeting, Graham rejected it, On their way traveling home, Graham called them saying that he personally likes the idea but wants more than that. Huffman and Ohanian went back to him over a few beers.
"We applied to Y-Combinator with a completely different idea from Reddit and were rejected."
The two received some valuable advice and quickly switched their concept to something that was more relevant and more essential at the time.
They took his advice and envisioned a new kind of homepage. They set out to create a launching pad for the messy internet, a place where readers could find a more organized version of the web. Thus, the name reddit came from. It's name is exactly saying what the site is hoping people to do - read it.
Huffman cites Delicious, a social bookmarking service and SlashDot, a tech news source, as their inspiration for the startup.
Graham suggested them to build the front page of the web, this and nothing more. This led to the creation of Reddit in Medford, Massachusetts, in June 2005, including its Martian mascot Snoo. The two worked, lived and operated on a shoestring budget of about $12,000.
As Huffman recalled, "The odds were decidedly against us, the idea was literally no bigger than to find what's new and interesting online."
The site was built in only three weeks because Graham insisted them to launch the service despite its still less-than-perfect. At first, Reddit was a simple site. Its creation and daily operational costs were initially funded by Y-Combinator.
Hiffman and Ohanian admitted that at that time, they did not know much about building web applications. Reddit was really clunky. Initially, they submitted all of its contents, but within six months, after users came to know about the site and started to interact with it, Reddit which started its life as a simple idea took off on its own.
In November, the two included Christopher Slowe and made him part of the team. A few months later, Reddit merged with Aaron Swartz's company Infogami, and Swartz became an equal owner of the resulting parent company, Not A Bug.
On October 31st, 2006, Reddit was acquired by Condé Nast Publications, owner of Wired. The team moved to San Francisco. In January 2007, Swartz was fired. The decision to sell Reddit was later regretted by Huffman.
Until 2008, the team had included many new members as part of their team. They were Erik Martin, Jeremy Edberg, David King, and Mike Schiraldi.
Huffman left Reddit in October 2009 and them teamed up with Adam Goldstein in 2010 to build Hipmunk, a travel and airfare search site. It supplies the users with real time travel information as well as it organizes the data in multiple ways such as price, flight duration and the overall level of comfort. The two recruited Slowe and King shortly thereafter. Its funding also came from Y-Combinator.
Reddit quickly grown mature to become a place with diversity. It's a place powered by people for the people in a collaborative way to democratize the internet's information. It's open nature created a user community that generates its contents that range in subjected area/subreddits, as well as smaller subreddits that serve more niche purposes.
Huffman saw that Reddit was growing beyond his expectations. But the site's way of allowing free speech has led it to be one of the most controversial site on the web.
With its diversities and freedom of speech, though moderated, the site has led to the creation of internet vigilantes, as well as several offensive communities that created forums dedicated to explicit materials, including jailbait and pictures of dead bodies. "Suggestive or sexual content featuring minors" was not explicitly banned until February 2012.
In November 2014, Chief Executive Yishan Wong resigned and co-founder Ohanian returned as the full-time Executive Chairman. Ellen Pao, Reddit's business and partnerships strategist became the Interim Chief Executive. On July 10, 2015, Pao resigned and Steve Huffman became Reddit's CEO.
In his first days becoming the CEO of the startup he co-created, Huffman began his aim in winning over Reddit's users in the midst of the scandal that made Pao ousted. He reassured the community that he would never look ban content unless the site is forced to.
He expressed that some things shouldn't have happened to the site. Some communities and controversial shouldn't be on Reddit. "Neither Alexis nor I created Reddit to be a bastion of free speech, but rather as a place where open and honest discussion can happen."
However, he also stated that the free speech on Reddit is important. This is one of the reasons that made Reddit the "front page of the internet". It's the thing that made Reddit the hallmark of social aggregation.
Co-founder Alexis Ohanian once explained, "Everyone who creates something online has lost control of their message, but in the process has gained access to a global audience."
Huffman has also worked on Breadpig with Ohanian who was the founder. The name came into existence after the two searched for domain names with the word "read" in them.
Personal Life
Since he was still a child, Steve Huffman was already fascinated by tech and gadgetary. He said that when he was a child, he was always writing calculators because he was learning arithmetic in school. When he got older, he uses his programming skill to solve more challenges.
"My wife is really into Sudoku and I remember sitting next to her on a plane, thinking, 'this is such a waste of time, why are you doing it?' So, I wrote a program to solve all of her Sudokus for her!"
In 2011, Steve Huffman was named to Inc. magazine's 30 under 30 list. Huffman is also the instructor for "CS253: Web Development", an e-learning course that began on April 2012 offered by online education provider Udacity.