Brands and businesses can tap to their customers' opinions by creating a conversation. Since most conversations happen on social media networks, there are always advantages if you can transfer some if not all of that active conversation back to your site.
Tapping into customers' opinions could enrich their experience, and with the modern days of internet and wide range of competitors, creating conversation beside conversion has become a necessity.
Technologies on the web has influenced many people in buying things. With the web's information in just a few clicks/taps away, more people are relying on the internet to get information about things they need.
User-generated content, or UGC, is described as any form of contents that are created by users of the web service instead of its administrators. Web services that have their contents user-generated range from forums, chats, social media networks, podcasts, and many others.
As it entered the digital mainstream in 2005 with news media websites and publishers, UGC continued its popularity as the web grows.
UGC can be an inspiring experience for your customers as it can create a sense of ownership and power. Your audience may have something to say, and for that matter, they should be in control of their own digital story. You should create the opportunity to make them speak themselves to benefit everyone involve.
So instead of creating your own content, why not letting others help you do the job?
There are a lot of benefit of having a UGC website. Beside benefiting your customers far better, it can also benefit your brand and your business. To put it in details, below is a list of four major reasons that make a UGC website something worth your effort.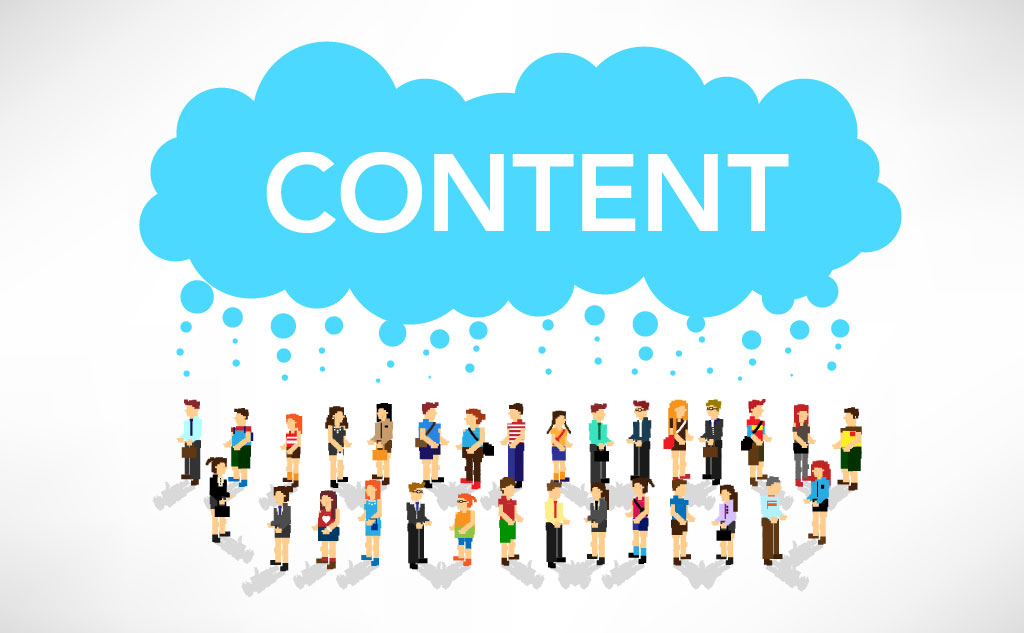 Creates Engaging Experience
Engagement on the web ranges from a simple Like or Tweet, to status updates, comment and forum post and others. No matter how simple it is, a single engagement on the web has a huge ability to influence a large number of people.
Rather than letting the conversations about your brand happen elsewhere, having a UGC website is the best way to listen to what people have to say about you, right on your doorstep. Your customers may have thoughts and feelings they would like to share, they may have feedback for your products, they may even have something to say that can be beneficial to you.
Your customers want the power they want over the things they want to say. Providing the opportunity for them to contribute contents on your own website such as with reviews, comments, polls, shares, and more, allows you to "give" the power back to them, creating an engaging experience your customers are "quietly" asking.
Your UGC website should create the enjoyable experience in order to make the contents active. This will benefit everyone involve, including your business' credibility.
Better Trust From Customers To Brands
Nobody is perfect. From the largest corporation and enterprises to businesses that are ran by one person. People have flaws no matter how good they are. Having a UGC website is not just to have a website with active and talkative customers, it's also to help you respond to feedback and listen to what people have to say about you.
From positive comments to negative feedback, everything your customers have to say about you are what they're honest thoughts. Listen to them, respond to them when appropriate, and thank them whenever you can. What makes a business big is people's trust on them. The more people trust a brand, the brighter future it will have.
Your UGC website is your way to get direct access to your customers' opinions to improve. Finding out what they like and dislike can give you insights, and the ability to speed up your resolutions. As problems can be easier to address, strategic planning to overcome issues should be easier.
The impact to your customers is that you're demonstrating a unique value to your customers individually. This will make them understand that you're willing to go a great length to make things right for them. This is one of the best way to gain trust and credibility that any marketing campaign can't match.
Better SEO And Web Traffic
The size of the web and internet is limited to the number of users, the number of computers and servers running behind them. As technologies advance, the web is increasing in size as more contents are posted. To make a business seen on the web where competitors are literally everywhere, they should opt to better search engine optimization, more comprehensive social media marketing and other internet marketing efforts.
What makes UGC a benefit to your business is that, it can increase the chances that your brand won't stay hidden to potential customers.
As users add contents to your website on a regular basis, search engine exposure increases. As more things are shared, more social media users are engaged. UGC is particularly beneficial because customers are using common terms that increase visibility around valuable and targeted keywords.
Furthermore, your customers' behavior on the web can also increase your brand's visibility via word of mouth.
Any reviews that are shared can boost referral traffic back to your website, adding to your consumer base and increasing conversions.
Ability To Create Communities And Fans
As UGC can drive more engagement and trust, UGC can also be a great way to create a community. People that are posting contents on your site have one common reason: they're either interested on your offer, or are already your customers. With the ability to communicate with you and with other customers, they're starting to create a community on their own.
Whether your customers like you or not, an active community can increase the awareness of your brand, increasing its visibility. For those that like your offers, they may convert to fans while those that dislike your offers, should have a feedback that can give you certain insight about their reason for not liking you.
Having a community that drives your brand can rarely go wrong as long as your UGC is well-moderated and managed.
As a summary, UGC is a way to drive more engagement, get better trust, better user experience, more web traffic and the ability to create a community. These in turn will lead to long-lasting business-customer relationships if properly managed.