AI-powered facial recognition systems have been around for years. Best known to provide biometric information about users when unlocking their phones, the technology has been adapted to recognize dogs.
AI startup Megvil, known as a supplier of facial recognition software used by the Chinese government, has teamed up with tech giant Alibaba to develop a software that can identify one dog from another by using nasal biometrics.
To use this AI, users must use a smartphone camera to take a series of images of the nose of a dog from different angles. The AI can then analyze the images to determine the critical identification markers. After that, the software will upload the information to a dedicated database to get identification certificates for their dogs.
Initially, the AI is capable to identify canines with up to 95% accuracy.
Megvil also said that checking records against a "larger database" will produce a "high precision" in identifying individual dogs.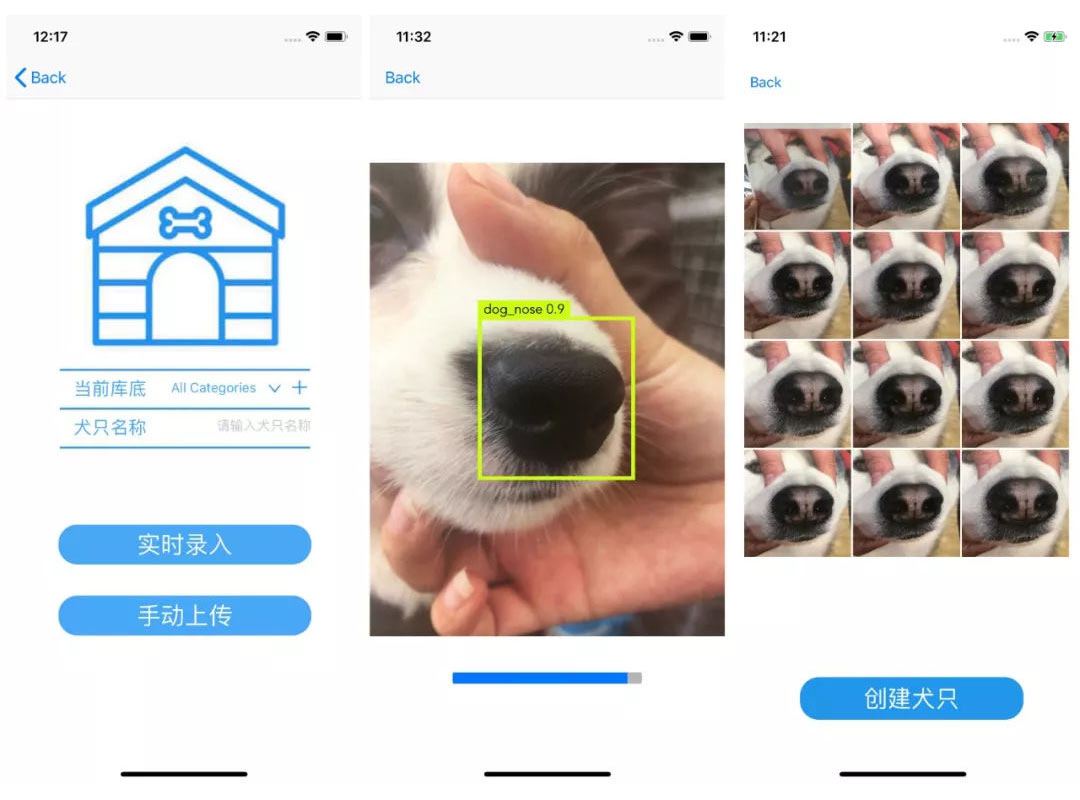 The Megvil app can be used to scan dog's nose for identification
The Beijing-based facial recognition giant said nose print recognition technology is more accurate, pet-friendly, and costs less than existing pet identification solutions, such profiling a dog's DNA characteristics using DNA sampling, or integrating circuit under a dog's skin using microchip implants.
In China the pet economy is rising, with nearly 34 million dog owners and 22.6 million cat owners. The annual growth rate for the country's pet industry was nearly 50% between 2010 and 2016, according to the National Bureau of Statistics.
And here, the technology should come in handy.
For example, it could help pet owners with finding their lost dogs and analyzing their behavior. It can also help tracking down what is referred to as uncivilized dog keeping, and used by pet insurance services to simplify sales and claim processes.
In a bigger picture, China is already on a fast pace to build the world's most powerful facial recognition system to identify each and everyone of its Chinese citizens.
is building the world's most powerful facial recognition system with the power to identify .
The goal is for the system to able to match any of its 1.3 billion citizens to their ID photo, within seconds and 90% accuracy.
The project was first launched by China's Ministry of Public Security in 2015, and under development in conjunction with several tech companies in the country.
With data storage and processing centers distributed across the country, China creates a complex system that can be connected to surveillance camera networks and others.
The core data set for the national system, containing the portrait information of each Chinese citizen, amounts to 13 terabytes. And the size of the full database with detailed personal information can reach up to 90 terabytes, according to technical documents on the ministry's website and a paper written by police researchers.
At this time, there are more than 180 million CCTV cameras in China, and the number is growing by an estimated 12% a year. The country also leads the world in facial recognition technology, by having more than 900 facial recognition patents filed in China.
This is almost 10 times as many as the United States.
Previously also in China, researchers have created facial recognition system to identify pandas.