Android is developed by a consortium of developers, known as the Open Handset Alliance. But because it's commercially sponsored by Google, the tech giant has the rights and the capacity to put almost whatever it likes to the operating system.
And that includes all the apps it wants to be pre-installed, like the Google Play Store as the official app store for Android apps, and more.
Through this approach, Google can ensure that its services are the main part of the operating system.
While Google in becoming the integral part of Android does give many advantages, there are those who dislike Google.
One of which, is the /e/ foundation.
And this time, its smartphones are entering the U.S. and Canada for the first time.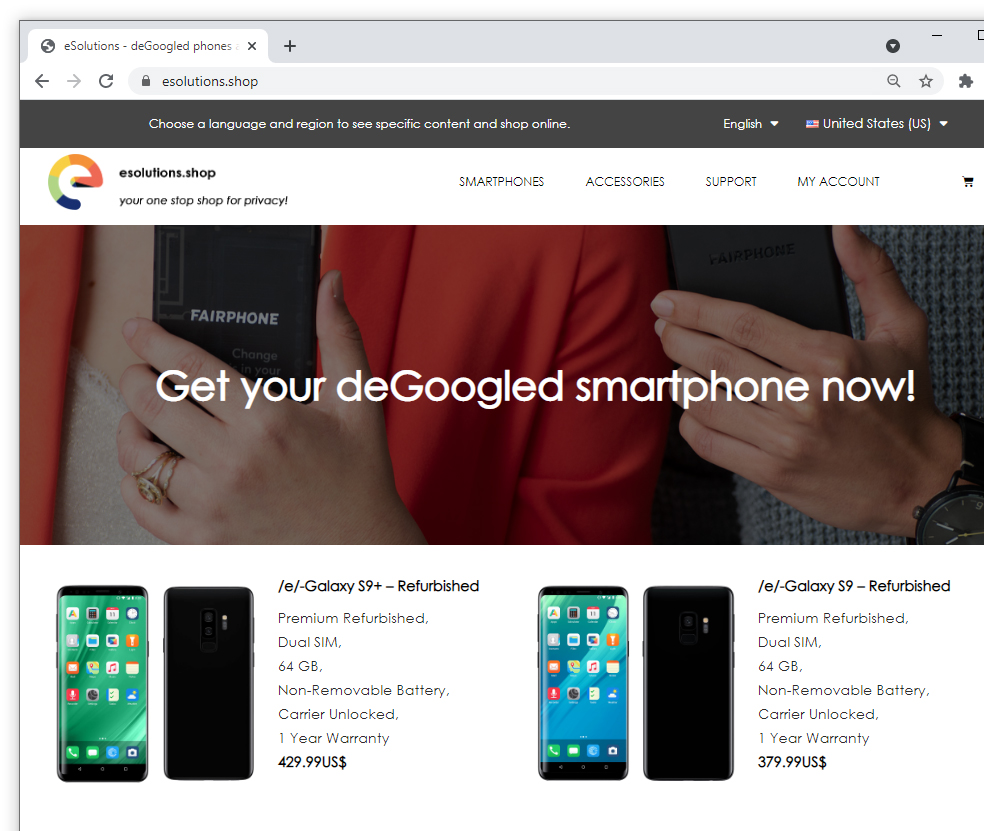 This is possible because Android is a free and open source software. Its source code that is known as Android Open Source Project (AOSP), is primarily licensed under the Apache License.
The /e/ foundation offers renowned smartphones that are "deGoogled" using the AOSP.
What this means, the phones run Android, but without the Google experience.
The /e/ foundation has been offering refurbished smartphones running the deGoogled Android since 2019. At that time, its focus was to enter the European markets due to the limited supplies of the phones it had. However, as the foundation has enough phones to de-Google, it starts offering its smartphones in North America as well.
The phones even come in their own retail boxes.
In addition, buyers are also getting a 1-year warranty, carrier unlocked, a headset, a quick start guide, and a SIM card tool removal.
The phones are "Good-as-New" with "no surprises."
Initially, the /e/ foundation enters the U.S. using refurbished Galaxy S9 smartphones, which it sells for $380 each, and Galaxy S9+ phones it sells for $430 each.
These phones are classed as "premium refurbished," meaning that they are fully functional, have their batteries tested, and have all the sensors work like factory.
According to /e/, the devices have "been checked and reconditioned to be fully working at our partner's facilities."
The consequences of using the "deGoogled" phones, include the lose of access to the Google Play Store and other Google services, which can restrict many apps from properly functioning.
However, the phones are shipped with open source apps like browser, email, calendar, maps, and camera. And since the deGoogled phones are still Android-based, /e/ said that some 60,000 apps can be directly downloaded from the phone.
The advantages of these phones, according to /e/, is the lack of code that invades privacy.
"We have removed many pieces of code that send your personal data to remote servers without your consent. We don't scan your data in your phone or in your cloud space, and we don't track your location hundred times a day or collect what you're doing with your apps," /e/ explained.
With no Google apps or Google services accessing users' personal data, the Android operating system "is compatible with all your favorite Android apps."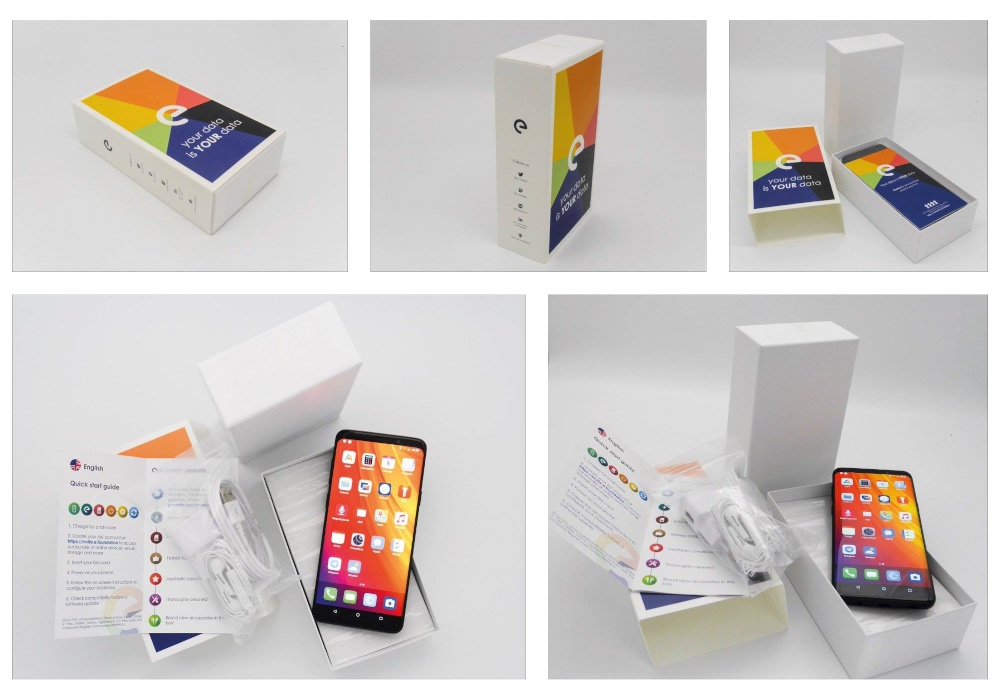 /e/ was founded by Gaël Duval, the creator of Mandrake Linux, and the project describes itself as a "non-profit project in the public interest."
The Android /e/ uses, is a fork of Android AOSP that is based on LineageOS, the Android community's open source.
Because deGoogled Android lacks the many Google's services that make Android a powerful and formidable operating system, /e/ fills the gaps by introducing an /e/ app store, an /e/ cloud storage and account system, and various Google-replacement apps like a Chromium-based browser, an email fork called K-9 Mail, contacts, search, photos, and so forth.
To replace other functions, the operating system from /e/ uses MicroG as a free and open-source replacement for Google Play Services, and Mozilla Location Service for geolocation.
For buyers in the U.S. and Canada, the phones that are shipped, are using a fork of Android 10.
"We aim to support with at least 3 years of software updates and security patches."
/e/ is formerly called 'Eelo'.
Another notable that has a similar approach, is Huawei, with its HarmonyOS as its approach.