The USS Kidd, which is one of U.S. Navy's Facebook account for the Arleigh Burke-class destroyer, was hacked.
The hacker who took control of the account, changed the account type to: "Gaming Video Creator," and later streamed the real-time strategy game 'Age of Empires.'
The first livestream appeared on the USS Kidd's Facebook account on Sunday at 10:26 p.m. with the caption: "Hahahaha."
Later, realizing that the hacker still have control of the account, on 2:37 am the next day, the hacker made another stream with the caption "play game" This was then followed by another stream with the message "hi everyone.". And later, the hacker again continued at 6:17 a.m. with a stream "hi guys" then another one with "fffffffffffff", and finally with one named "POSC" at 8:51 a.m. on October 4th.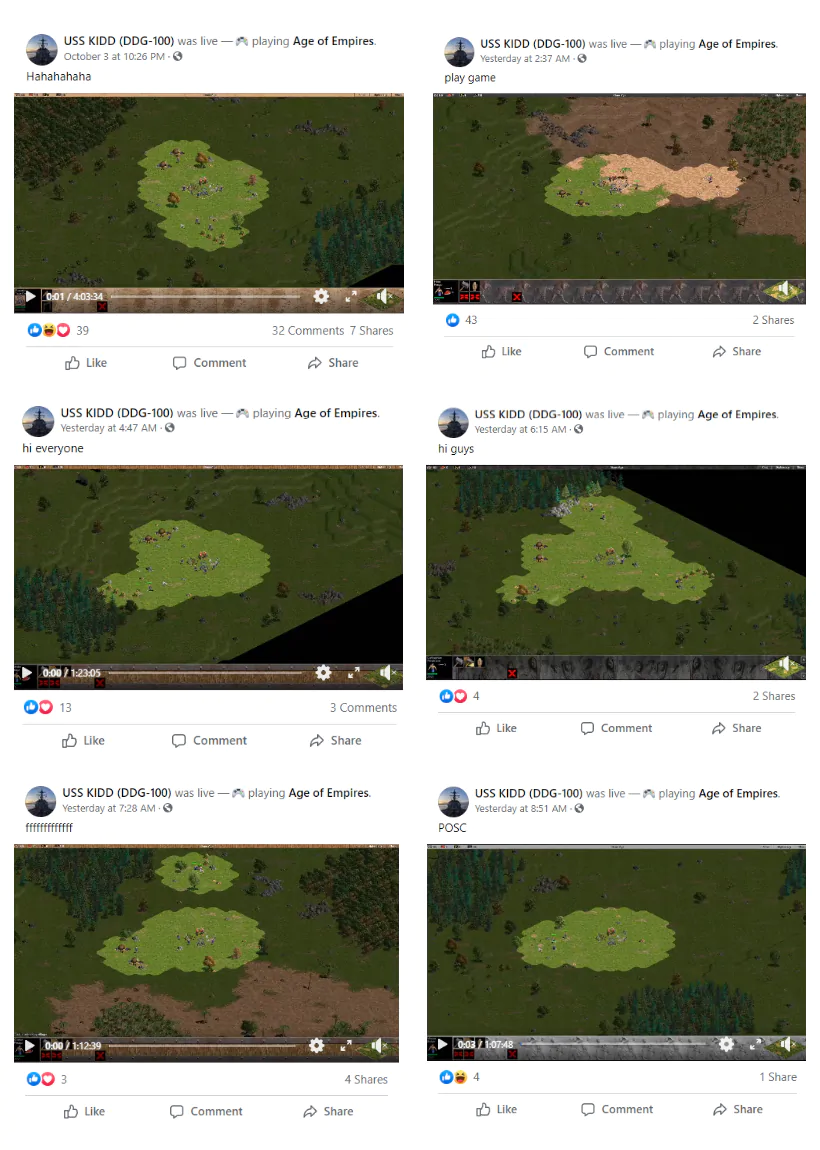 Comments that were posted on the videos were largely sparse.
For example, among its 19,000 followers, many questioned about whose' daughter or son were playing, followed by some assertions that the account was hacked, and then some people started concluding that if the account was really hacked, the Navy should have reacted more quickly, and not leaving the hacker stream 6 games consecutively.
"The official Facebook page for USS Kidd (DDG 100) was hacked," said Commander Nicole Schwegman, a Navy spokesperson.
The "USS Kidd's Facebook Page had an unauthorized access from an unknown entity."
"We are currently working with Facebook technical support to resolve the issue."
Schwegman said that the account's "access has been secured by Facebook, and once their procedures are complete we'll regain access to the Page."