There is no doubt that all businesses in any industry can benefit from using social media.
On social media, your friends may not be your "friends", but this fact shouldn't stop you from being a "friendly" brand. And when it comes to social media marketing, choosing the best platform should be in line with the goal and marketing aims.
Here, it involves some searching, efforts and research.
Facebook is the largest social media around. With billions of users, Facebook has more eyes than practically any other social media on the web. But that doesn't mean that Facebook is the best for you, and there are reasons why it may or may not be the perfect fit for your business.
Then there is Twitter, the quick-and-easy social media that is also fast and simple. Is it the best for your business considering that your marketing messages are restricted by characters? How about Instagram? Or Linkedin? Or maybe Pinterest?
Read: The Role Of Social Media In Marketing
The key to determine the best social media for your business, is to first know where your target audience is. Next, is to know whether your business is more of a B2B or a B2C. You should also know the best method in approaching your audience. For example, do they like photos and images? Or just a quick burst of words that hit them right at the spot? Then there is your capacity which should align with your aim.
Here is something to help you with this:
Facebook
The largest around with billions of users. Facebook has its own share of controversies, but still, its influence is undisputed in many ways. The social media has been around for a long time, providing businesses the exposure they need. But is it for you?
If your want to market your business on Facebook, you have a large set of tools to help you. With Facebook having the most user data, you can definitely pinpoint your audience to even the most specific. And knowing that Facebook is the largest social media, you can be sure that your target audience is there, and there is no shortage of them either.
However, Facebook may also not your best choice because marketing on the platform requires constant adaptation.
One of the reasons is because Facebook frequently update its algorithms, and from time to time, this may result in changes in reach. And because Facebook has too many contents to show to any person no matter how long they stare at their screen, your post may not show up as often as you want it to be.
Twitter
One of the most influential social media where anyone can meet everyone. Using Twitter requires relatively no knowledge, and people post just about anything imaginable: fom the good things in life to complaints, to reviews, requests and many more in between. Twitter is not at all sophisticated if compared to the giant Facebook, but still packs a punch for businesses willing to market themselves on the platform.
Since Twitter is also a place popular for journalists and influencers, you can be sure that your business can have the most exposure there. By using the most appropriate hashtags and maintain delivery time, you can get the best in your business, fast and easy. Furthermore, Twitter that encourages engagements, also allows you to connect with other businesses, which is certainly a great thing if your business wants to grow.
Everyone is helping everyone on Twitter.
The most obvious downside on Twitter, is its character limit. If you have a lot to say on your marketing message, Twitter won't allow you to do that. And this may pose you some difficulties in conveying your message.
What's more, since Twitter posts are short, users' feed are already flooded with a little too many posts. Since Twitter users can follow hundreds, thousands, tens of thousands and even more people, quickly, your paid tweet will get buried in no time.
Instagram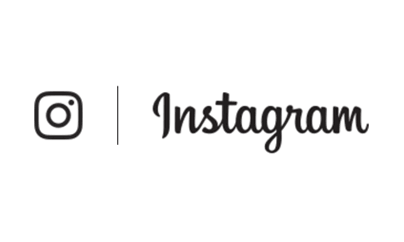 Considered the fastest growing social media, Instagram's popularity is due to the fact that people share more about themselves, and use their mobile phones to document their everyday life. Instagram entered the social media industry by storm, and quickly became one of the very first destination for people.
As a result, Instagram can be the best choice for many businesses to spread their marketing messages. But is it best for you?
First of all, Instagram is a visual platform. What this means, people use Instagram to see photos and videos. If your business is involved in creativity and alike, you can feel well at home. Instagram posts have relatively the highest reach and engagement rate than others on this list.
If you can fit with the needs, you can be sure that you won't run out of audience.
However, Instagram has some limitations that may restrict your marketing message. For example, clickable links are not allowed as captions, making it rather difficult to get higher clickthrough rate. Then considering how Instagram sort posts could also give problems if you really want to reach your audience in real time.
LinkedIn
The business and employment-oriented social media platform where many employers and employees meet.
As one of the pioneers in professional and work-focus social media, LinkedIn is where senior-level influencers and decision makers hang out. Businesses can easily connect with other businesses using LinkedIn, and can use distribution channels to help spread their words.
As the largest professional network in the world, LinkedIn can be the best choice for your social media marketing. Every major brands and companies have presence there, and there is no shortage of professionals where your business can interact with. This makes LinkedIn one of the very best platform if you're a B2B company.
The thing about LinkedIn is that, when you're active, you may get a lot of spam messages, and more people expecting promotions. What's more, as a platform for professionals, people don't share as often as on other social media that are more fun than work, making engagements relatively lower.
Building sizeable connection is also rather difficult on LinkedIn.
Pinterest
The platform can be summarized as a "catalogue of ideas" that inspires users to "go out and do that thing", rather than just a social media like everyone else in this list. Pinterest is unique on its own term, and has a different approach that makes it even more unique.
Pinterest allows businesses to create pages aimed at promoting their companies online, and this should come useful if you want to reach your audience there.
One great thing about Pinterest is that posts have a longer shelf life than most other social media in this list. And because people use Pinterest mostly to get ideas, they tend to spend more time on the platform, not to wander around aimlessly, but to do something purposefully. If you can target those individuals, your business can certainly get a significant boost.
On the other hand, direct interaction between users on Pinterest is rather low, and in fact lower than most other social media. Again, this is because Pinterest doesn't boast itself as a social media, making users rather quiet and self-reliant.
And if you really want to get seen on Pinterest, you have to Pin often. Otherwise, pretty much nothing is left for you to be seen there.
Further reading: Boosting Your Business Social Media Presence To Benefit Yourself And Your Audience