Social media is indeed used by many people on the web. Compromising its many ways of sharing, social media is popular because it's embracing human's need for socializing and interacting. From personal things people love to share to organizations expanding their reach, social media has a role which can be the medium where targeted audience can be reached fast and easy.
For businesses, social media networks can be the gold mine of opportunities, if used properly. But how can you create a good relationship to increase your social media presence?
You may have taken your time in setting up your accounts on all major social media sites. You're posting regularly, took time to interact with your audience to share information about your products and/or services. But the thing you should keep in mind is that social media marketing isn't all about regular posts; it's also about providing your audience with the opportunities to interact with your brand.
And through that interaction, you should be able to build a good relationship upon it, increasing their thoughts and opinions about your business.
Boosting your social media presence is a continuous work that consist of careful exploration and timing. There are many things to do on social media networks, but for businesses, it's all about reach.
Related:: Running a Social Media Competition for Traffic, Awareness and Information
Use Social Media Networks That You Need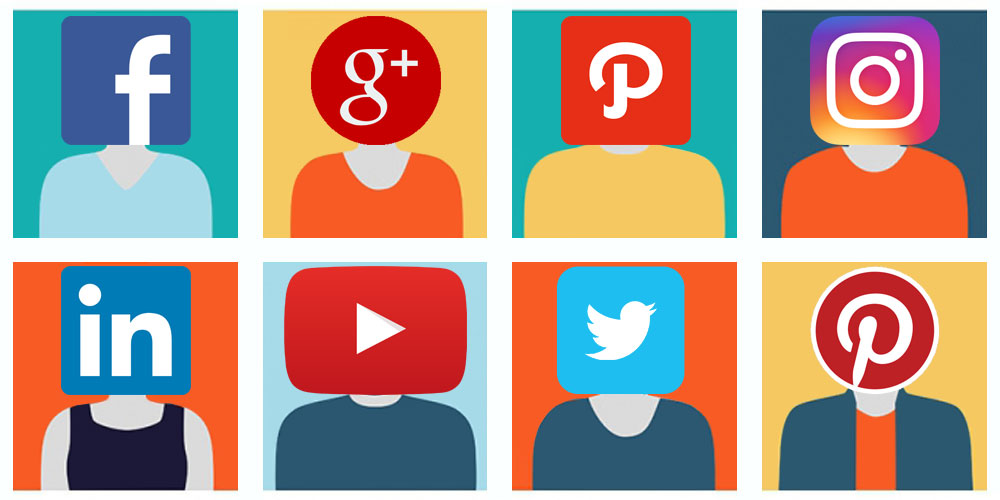 Too much is never enough. And as for social media marketing, too much can be harmful. Your goal on social media is to engage with customers. So if you're using the wrong platform, you won't progress any much good.
Here you need to know what niche your into, and what social media can represent it best. Facebook for example, is the most common social media that can be included into practically any niche. For real-time engagement, Facebook isn't as good as Twitter. If you're selling things that need to be seen, like fashion, Instagram could be your best choice.
So why use more social media networks if you already have a handful? Beside being next to useless, using too many social media networks means more things to maintain. And that having a bad presence on one social media could affect your brand. So one less social media means one less problem to worry about.
The other reason to choose the best social media for your niche is because your audience is already there. You just need to do the approach with the marketing words. You need less effort, won't need to create the spark to get attention, have better ability to pronounce yourself, and can have the ability to compete for the better.
Seek Opportunities And Look For Discussion
Social media networks are all about chatters. People are posting, sharing and commenting, Liking, engaging, talking and everything else a person can do, but digitally. Here, people are interacting with one another, and within interactions, there should be opportunities you can dig in.
If you're moving on a specific niche, the first thing you should do is to look for the latest hot topic on that field. Are there questions left unanswered? Are there anyone who said something you can correct? Is your expertise and knowledge could benefit the overall community?
For example, you're marketing a clothing business that is moving in a fashion industry, and you want to get some new audience on social media networks: The question that people may have asked: How can I wash ink stains thoroughly without damaging the fabric? Is cotton the best material for a men's formal shirt, or silk? What is the trending outfit for work I could wear without having to spend much?
For questions like these, a simple approach can be enough. The reason is because the discussion is already there. You're there because you seek the opportunities to enter the topic, and benefit the people involved using your knowledge and expertise. It's not like you need to push your marketing materials up front because that will probably annoy people. You need to deliver answers to questions, make people trust you, leverage your brand, respond to any queries or further questions asked, then do the marketing. In that order.
You can also open up a new discussion based on your knowledge and expertise to the targeted audience. In this case, you may ask: "Skirts or trousers?" or "If you the chance to perform on a catwalk, what clothes do you prefer?"
Opening up a new discussion means to open up a new chance for interactions. If you want quick answers, try polls, if you want a long debatable discussion, create open-ended questions instead.
And for more complicated marketing, you can open up an equally complex array of topics that will give you the opportunity to have returning audience. You'll get followers, you can get the chance to be better seen.
Connect With People Personally
This may come easier for small businesses. But to medium and large businesses, communicating with the targeted audience personally can be troublesome. Interacting with others in a personal level means to be human, not anymore a brand-only marketing. Here, they should make their social media as their act of human authenticity.
For small businesses, connecting with people personally can be the best way to increase satisfaction. But to larger businesses, things can be more complicated.
On social media networks, you can create an event or a new hashtag to take the opportunity in embracing people more personally. You can use that to garner attention, and to know any discussion you can enter. Chat with your customers whenever you can, offer them your opinion and thoughts, as well as troubleshooting tips. See what bothers them, and be there to help them solve the situation.
Any questions asked and for any answers given, you may want to ask for their serious thoughtful thoughts. This interaction on the internet can be at anytime, but better be specific because different customers may live in different time zones, or may have different times to reach you.
The next tip in approaching your audience personally, is to not always show them the way. Don't think that the person who asked a question can be driven anywhere and become trapped inside a topic of your choice. Let your customers take the lead and guide you through the topics that interest them. As long as its within your niche and knowledge, the conversation should continue. And when the conversation starts to slow down, have your own listed topics to help the communication back on track.
Different businesses have different ingredient, so the strategy should differ from one business to another. The mix in the approach should also differ, especially when concerning demographic, age, gender, occupation, and so forth.
Observe, Create, Share
Social media networks are where contents are created and shared. Covering almost any topic imaginable, they can be a great tool for discovering new things while socializing.
For businesses, the chances are you're looking for opportunities to get new followers and Likes. You want comments and you want to be seen. But before having all that, you need to give something beneficial to the masses. And that is by helping them.
Look at what people have said on your chosen social media networks. Pay attention to the times that a particular post has received more or less interaction. Know what topics your targeted audience likes to talk about. There should be a pattern and time. Here you'll know what interest them.
So if you're into the fashion industry, the change in seasons can be the best way to introduce new designs and colors.
You may also create announcements to generate buzz and attention. For example by occasionally sell limited edition items at a discounted price. But always prepare for the big reveal ahead of time because things may tip the balance. And by knowing when to approach your audience, you can help increase their excitement, and in turn generate more attention.
Giving something out unexpected by your audience is a surprise for them, and can quickly give you the sudden exposure you want.
And because most social media posts are short and straightforward, you may have difficulties in delivering all those marketing materials. It would be best if you have your own content hosted elsewhere, like for example on your website, and share its link to you social media account. You may see URL shorteners handy.
This way, you'll benefit both your presence on social media, and your website by increasing its traffic. Offer a tease or compelling graphics to make your post more appealing.
Keep in mind that content marketing has always been inside the heart of social media.
Don't be afraid to spare some budget to market your content because social media can be a huge place, and it could be difficult for you to reach those people that aren't that reachable.