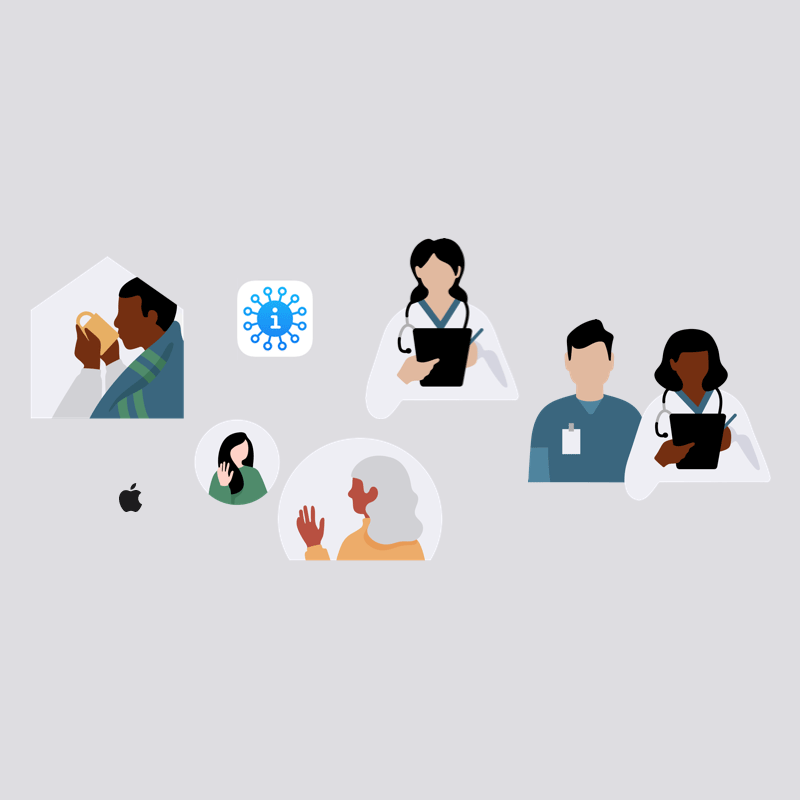 With the 'COVID-19' novel coronavirus declared a pandemic as its spreads to more places and claims more victims, Apple is not staying put.
The Cupertino-based company launched a 'COVID-19 Screening Tool' website (https://www.apple.com/covid19/) and an app called 'Apple COVID-19' (https://apps.apple.com/us/app/id1504132184).
The resources offer users an online screening tool, information about the contagious disease, and some guidance on when to seek testing or emergency care.
Apple developed the tools in collaboration with the Centers for Disease Control and Prevention (CDC), Federal Emergency Management Agency (FEMA), and the White House.
The move follows Bing that launched an interactive coronavirus map, and also after Google launched its own COVID-19 information website.
On its Newsroom announcement, Apple said that:
"The COVID-19 app and website allow users to answer a series of questions around risk factors, recent exposure and symptoms for themselves or a loved one."
"The app and website also offer access to resources to help people stay informed and get the support they need."
Accessing the screening tool, users will be asked some questions regarding their symptoms, recent travel, and the contact they may have had with people who have or had been exposed to the virus.
After completing the screening process, users will be taken to a dedicated page, with Apple recommending the next steps users should do.
This include suggesting users to be tested for COVID-19, practice social distancing, self-isolating or others. Or if it thinks the users have a high chance of being infected, like if users report constant chest pain or pressure, extreme difficulty breathing and some others, the tool will suggest users to call 911 instead.
Besides the screening tool, Apple also provides resources, like answers to frequently asked questions about the virus, offer information to resources to help people stay informed and get the support they need, and so forth.
Apple said that it doesn't collect or share data from the screening tool, nor does it require users of the website or app to log in with their Apple ID or any other account.
"To help improve the site, Apple collects some information about how you use it. The information collected will not personally identify you," said Apple, explaining that it also doesn't ask for location access, so the app won't give users any localized recommendations.
"The tools do not require a sign-in or association with a user's Apple ID, and users' individual responses will not be sent to Apple or any government organization," said Apple.
Besides the website and the app, Apple also updated Siri to answer questions like: "How do I know if I have coronavirus?" to access guidance and resources from the CDC and a curated collection of health apps available on the App Store.
It should be noted that the screening tool "does not replace instructions from healthcare providers or guidance from state and local health authorities," according to Apple.
The tool is initially made available for people living in the U.S..
Apple is not the first to offer screening resources through its digital assistant.
Amazon for example, has made Alexa capable of helping U.S.-based users diagnose COVID-19. Microsoft has also partnered with CDC to create a chatbot to offer online assessment to users. Google sister company Verily has also launched a COVID-19 screening and testing website.
Further reading: The Wuhan Coronavirus Affected Apple's Supply Chain, Sales And Revenue