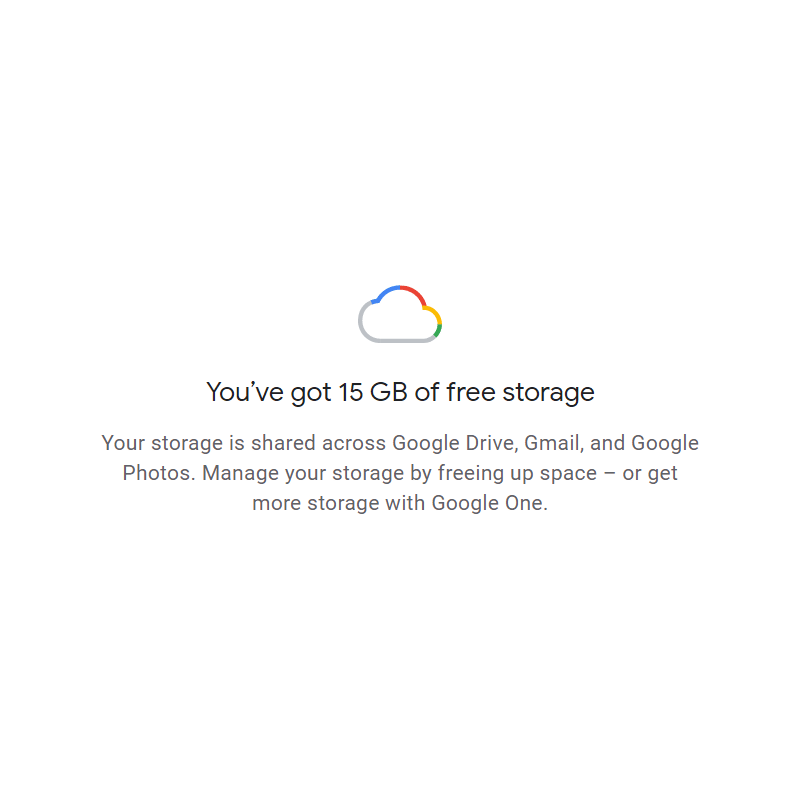 In the modern world of the internet, people are generating much more data than ever before. Google wants to keep up with its offering.
Back in 2018, Google simplified its paid cloud storage plans by introducing Google One. And for free users, they enjoy storage space of 15 GB for Google Drive, Gmail, and Google Photos.
However, people can circumvent that limit.
For example, free Google users could store an unlimited amount of photos and videos, as long as they store them on Google Photos using the 'High quality' setting.
In an apparent house cleaning, Google said that starting June 1, 2021, "new photos & videos that you back up in High quality will count towards your free 15 GB of Google Account storage."
And this time, Google is expanding that policy, to also have the ability to delete inactive users' data without needing any permission.
Google has begun emailing users of Gmail, Photos and Drive services, to notify them about this.
Google said that, effective in June 1, 2021,
Users that are inactive for 2 years (24 months) in Gmail, Drive or Photos, will have their data deleted "in the product(s) in which you're inactive."

"As an example, if you're inactive for 2 years in Photos, but still active in Drive and Gmail, only your Google Photos content will be deleted. Content in Gmail and Google Drive (including Google Docs, Sheets, Slides, Drawings, Forms and Jamboard files) will not be deleted if you are active in those products," said Google on its support page.

Google One users however, as long as they are within their storage quota and in good-standing will not be impacted by this new inactive policy.

"If you're a Google One member with no outstanding payment or quota issues, you are considered active," said Google in another support page.

Users who exceed their storage limit for 2 years, will have their data deleted across Gmail, Drive and Photos.
"We are writing to let you know that we recently announced new storage policies for Google Accounts using Gmail, Google Drive (including Google Docs, Sheets, Slides, Drawings, Forms, and Jamboard files) and/or Google Photos that bring us in line with industry practices," Google explained.
Google is sending emails to users of Gmail, Drive and Photos, notifying them that starting June 1, 2021, it may start deleting contents from inactive users.
Google users who don't abide by the changes could see their private content deleted from Google's servers although the U.S. tech titan said that it will notify those affected for multiple times before it attempts to remove any content, so that they should have the chance to take action.
It should be noted that Google will only target accounts that have not been used for two years, or have exceeded their storage limit for two years.
Google is keen to point out that the earliest anyone will find their content removed is June 21, 2023. This is because the new rules don't come into force until June 2021 and users are given another two years to comply and take the appropriate action on their data.
While the news may come annoying to most free Google users, it makes a lot of sense in a business perspective.
Despite having the ability to track and profile users with astonishing accuracy in order to earn revenue, Google is also spending a lot of money to maintain the availability of its products and services to its free users. 15GB may not seem much for Google, but Google has billions of users, most of which are free users who don't pay anything to use the company's vast amount of products and services.
By updating its policy to be able to delete user content, Google can potentially save thousands of petabytes.