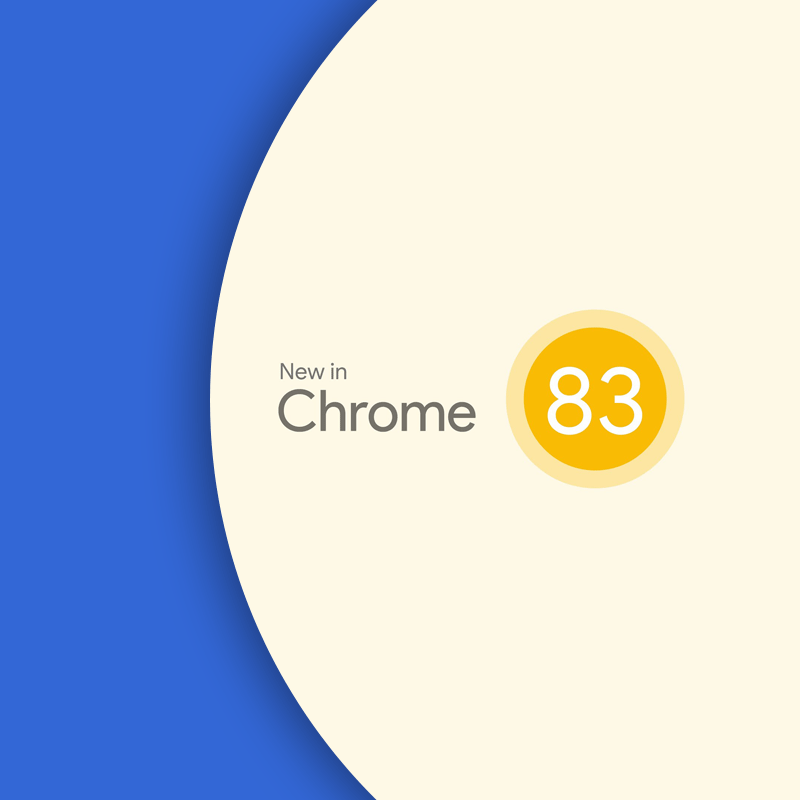 Chrome is a web browser from Google, that is undeniably the most popular in the world.
In version 83 of the web browser, Google includes a slew of new features. These include enhanced privacy controls, new settings for managing cookie files, a Safety Check option, support for tab groups, new graphics for web form elements, a new API for detecting barcodes, a new anti-XSS security feature, among many more.
The reason why Chrome 83 includes so many features is because Google canceled the Chrome 82 release due to the 'COVID-19' coronavirus pandemic.
First of, is the 'Privacy and security' Settings redesign, which has the 'Cookies and site data' elevated in prominence to be easier to manage.
Here, users are provided four options with straightforward explanations.
Chrome 83 defaults by blocking third-party cookies by default in Incognito. When this happens, there is a new icon in the address bar, which opens a panel that notes how many cookies were blocked, with a toggle on the Incognito New Tab Page to allow users to quickly enable/disable third-party cookies.
Users however, can have the option to enable on a site-by-site basis.
This feature that until now, has only been available to Firefox users.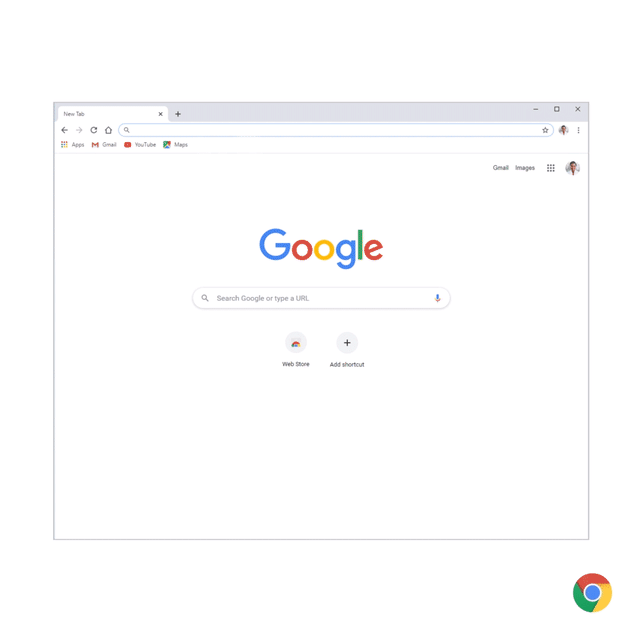 Focused on privacy, Chrome 83 allows users to see the list of their installed extensions, and what data they can access. Like before, users can still pin them to the right of the address bar.
Google is also introducing Enhanced Safe Browsing to have Chrome check whether pages and downloads are dangerous.
There are also account-level integrations with Gmail and Drive to "protect you based on a holistic view of threats you encounter on the web and attacks against your Google Account." This mode will add tailored warnings for phishing sites, file downloads, and cross-product alerts over the next year.
"Standard Protection" is still available, along with disabling Safe Browsing entirely, while the opt-in "Enhanced Protection" requires users to turn on "browsing data to be sent to Google."
Google is also launching DNS-over-HTTPS (DoH) to all users. This should prevent user tracking and malicious redirects to phishing sites.
This particular feature was first trialed in Chrome 79.
And speaking of DNS, Google however, is not switching users to its own 8.8.8.8 DNS provider.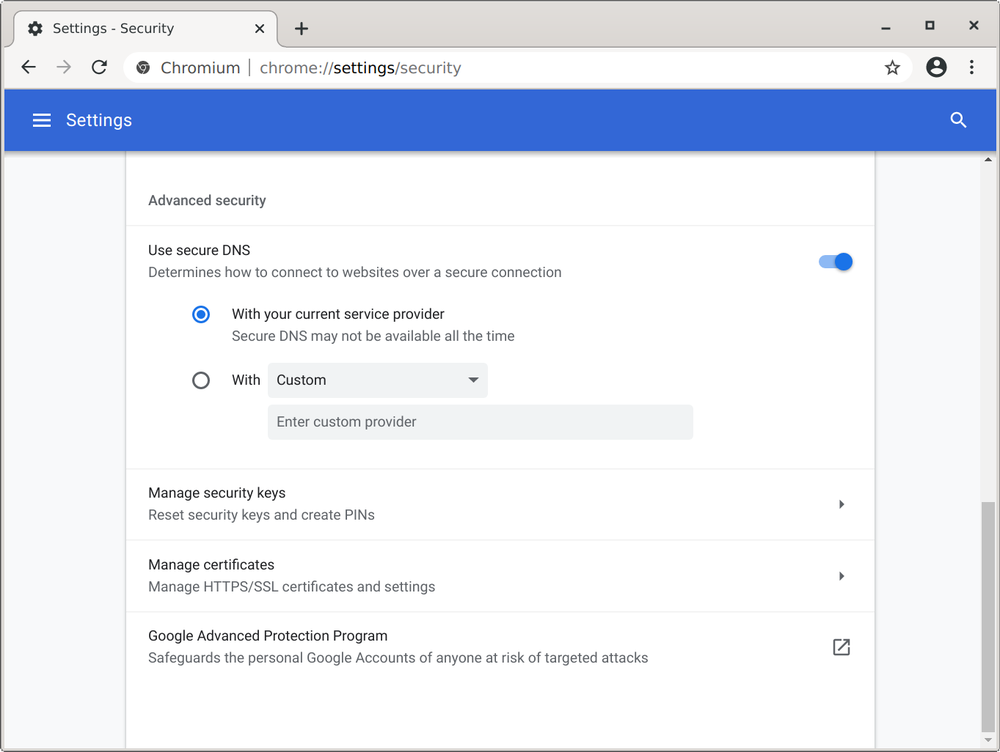 Next, is a redesigned Site Settings, which is broken down into two sections.
The first deals with location, camera, microphone, notifications, and other sensitive website preferences. The second section which has just been added, lists recent permissions activity.
Chrome 83 also introduces a multi-faceted Safety check in Settings. This should help confirm users running the latest version of Chrome to have no saved passwords leaking somewhere in the web. The feature also works to make sure that users don't have harmful extensions, with a prompt to uninstall if necessary.
This follows a redesigned Extensions menu in the main browser, and PWA windows that's marked by a "puzzle" icon.
With version 81 autoupgrading HTTP images to HTTPS on secure pages, Google is putting more focus on mixed content downloads. This is why Chrome 83 can show a warning to users when they download an .exe, .apk or other executable files over HTTP on an HTTPS page.
It should be noted that Google is not banning all HTTP downloads.
And with that, starting with Chrome 83, Chrome also blocks sandboxed iframes from initiating a file download action. Sandboxed iframes are often used to load ads, and this is why malicious actors have used iframes to insert malicious ads on websites (also known as malvertising) in order to force download malware to users' device.
Chrome 83 in blocking sandboxed iframes should prevent this from happening.
Then there is the Tab Grouping feature.
This feature allows users to organize tabs into small groups on the tab bar. Tab groups can be colorized, renamed, and moved around the tab bar to help users manage different workspaces together. With this update, future versions of Google Chrome would allow users to collapse tab groups so they can save space on their tab bar for their current tabs, in order to help them focus better.
Then in a gradual roll out, Google collaborated with Microsoft to modernize the appearance of checkboxes, text fields, buttons, select menus, and other form controls.
This should improve the browser's accessibility and touch interaction by increasing the size of onscreen targets.
Initially, the redesigned looks have been pushed to Microsoft Edge.

Google has been busy working to reduce CPU and power consumption over the past few releases.
In Chrome 83, the browser can detect when a browser window is covered by another to suspend work painting pixels, thus preserving resources when the page isn't being viewed.
Earlier this 2020, Google announced that it is killing Chrome Apps due to the rise of modern web technologies. With version 83, Chrome Apps are no longer supported on Mac, Windows, or Linux.
Then there is also the anti-XSS security feature.
Chrome 83 also supports the Barcode Detection API, a subset of the Shape Detection API which provides the ability to detect and decode barcodes in an image provided to the browser.
"We've introduced the Web Vitals program, to provide unified guidance for quality signals that, we believe, are essential to delivering a great user experience on the web," added Google on its Developers web page.
In a company blog post penned by Google senior product manager AbdelKarim Mardini, it's explained that:
"These new updates and features, including our redesigned Privacy and Security settings, will be coming to Chrome on desktop platforms in upcoming weeks. We'll continue to focus on features that protect your privacy and security as you're browsing the web with Chrome, in addition to giving you clear and useful choices around managing your data."
However, just like any other companies and projects, the crisis is also impacting software developers. Google paused Chrome releases, ultimately delaying Chrome 81, skipping Chrome 82 altogether, and moving Chrome 83 up a few weeks.
What this means, Chrome 83 arrived early. This is why the browser is literally packed with tons of features, and not to mention, lots of security fixes.
People who are used to Google Chrome know that the browser is power hungry, and has tons of settings when it comes to privacy and security. There were simply too many things to set up.
Chrome 83 focuses on these, as well as improving experience by giving the browser a major overhaul to embrace simplicity.
When the coronavirus was first declared a pandemic, millions of people around the globe are spending more of their time using desktop browsers, as they learn and work from home. Chrome 83 is specifically built to meet those high demands.