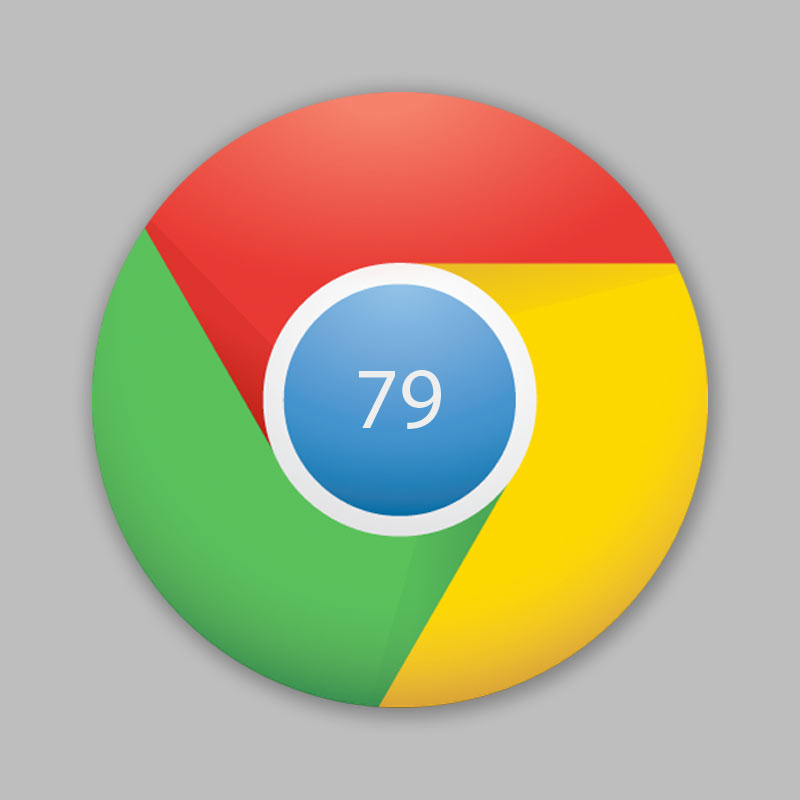 As the most popular browser in the market, Chrome certainly must improve whatever necessary to keep its throne.
And here, Google has released Chrome 79, with performance improvements and bug fixes. But the most notable, is the introduction of a bunch of security features, such as live phishing alert, improved password protection, and more.
First off, it's the built-in support for the Password Checkup tool.
This tool is an online service through which Google takes all of users' Chrome-synced passwords and checks whether that information has been leaked at other places on the web. Previously, Password Checkup was only available as separate Chrome extension, or a section in the Google web dashboard.
To use this tool, Chrome users must first log in into their Google account inside Chrome.
"In order to determine if your username and password appears in any breach, we use a technique called private set intersection with blinding that involves multiple layers of encryption. This allows us to compare your encrypted username and password with all of the encrypted breached usernames and passwords, without revealing your username and password, or revealing any information about any other users' usernames and passwords," said Google..
"In order to make this computation more efficient, Chrome sends a 3-byte SHA256 hash prefix of your username to reduce the scale of the data joined from 4 billion records, down to 250 records while still ensuring your username remains anonymous," said Google.
Then there is an update to the 'Sync and Google services' section that allows users to enable the scanning of bad websites in real time.
For years, Chrome has a security setting known as the Safe Browsing API. which enables Chrome to download a list of known bad websites once every 30 minutes. Whenever Chrome users visit a site, Chrome will check the URL against the database.
Since Google found that threat actors have been changing websites and domains faster than ever before, taking advantage of this 30-minutes delay, Google updates Safe Browsing to update in real-time.
"When you visit a website, Chrome checks it against a list stored on your computer of thousands of popular websites that are known to be safe. If the website is not on the safe-list, Chrome checks the URL anonymously with Google (after dropping any username or password embedded in the URL) to find out if you're visiting a dangerous site. Our analysis has shown that this results in a 30% increase in protections by warning users on malicious sites that are brand new."
Google said that the update can catch malicious sites 30% more accurately and fast.
Another security feature introduced in Chrome 79, is the general availability of Predictive Phishing.
Launched in 2017, Predictive Phishing is designed to warn users when they might be entering passwords on suspected phishing sites. Initially, the feature only supported detecting phishing sites when entering Google account credentials, and only when users were using the Sync feature inside Chrome.
With Chrome 79, Google makes Predictive Phishing warnings available for all usernames and passwords stored inside Chrome's password database, even if the user is using the Sync feature or not.
Again another security feature is a step forward for HTTPS support in Chrome. In Chrome 79, the browser will start blocking "mixed content" on HTTPS sites.
Beyond security features, there is what Google calls 'Tab Freeze'.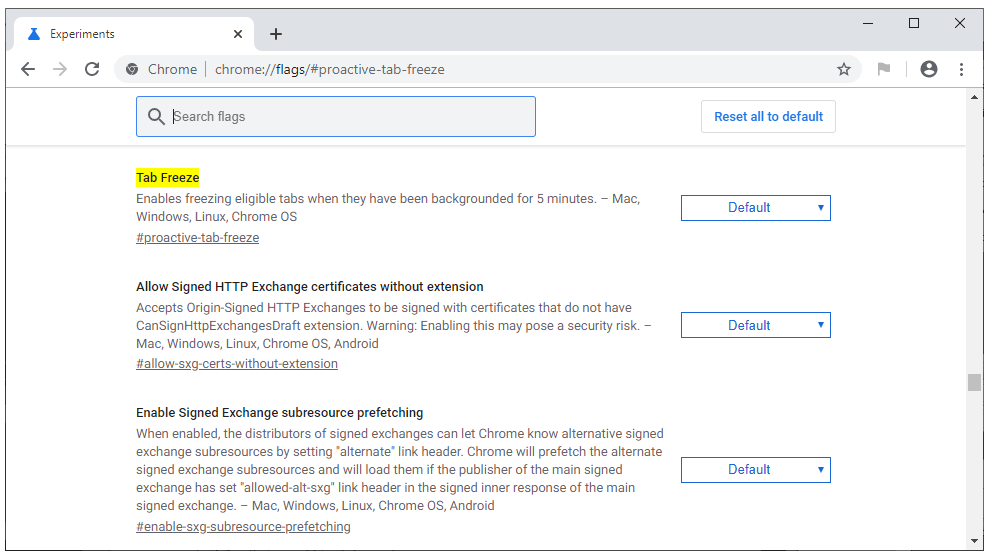 Chrome 79 comes with 'Tab Freeze'
What it does, is Chrome unloading all tabs that have been inactive for more than 5 minutes. This way, the browser can free up CPU and RAM for other tabs to work, and help the computer Chrome is running, to run more smoothly.
In other words, Chrome 79 should be a lot more friendly as it can use a lot less computer resources.
And in the design sector, Chrome 79 comes with some cosmetic change at the user profile dropdown section. Google redesigned it so "you always know which profile you're currently using" and "be sure you are saving your passwords to the right profile."
"This is a visual update and won't change your current Sync settings. We've also updated the look of the profile menu itself: it now allows for easier switching and clearly shows if you are signed in to Chrome or not," Google said.
The last notable change in Chrome 79, is the 'Back-forward cache' feature. What it does, is allowing Chrome to create a special cache for the Back and Forward Chrome buttons. If the user goes back or forward in their browsing history, the page is loaded from this cache, rather than being loaded from scratch.
This way, Chrome should be faster when loading pages that were previously opened.