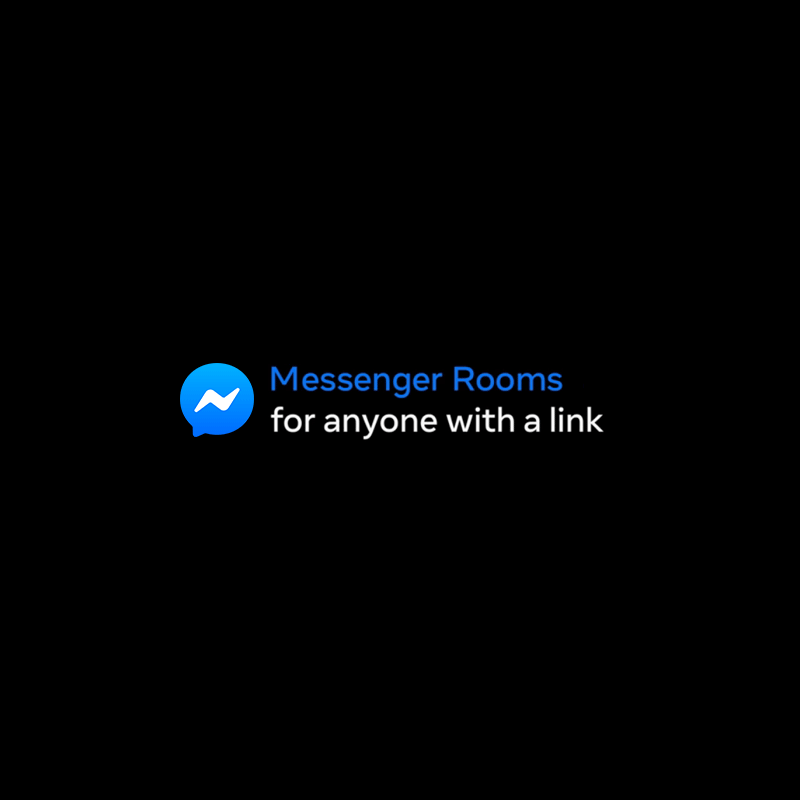 What can happen if a company is sitting on a huge pile of resources? If it's not yet the best, it will use the resources to be the best. But what happens if it's already the best?
Facebook is the 'best' social media networks, meaning that it's the largest around. None has come close to it, unless owned by it.
With it sitting on a huge amount of resources, it wants to make sure that it can keep its title as the most popular social media, and won't be dethroned by anyone.
This time, Zoom has become the online chat services of choice by many people around the world.
As the 'COVID-19' coronavirus pandemic continues to haunt people around the world, many workers are urged to stay at home and work from home.
With Zoom experiencing a massive increase in user base, Facebook the giant also wants a bit of its pie, if not more.
And that is by launching a video-conferencing platform called 'Messenger Rooms'.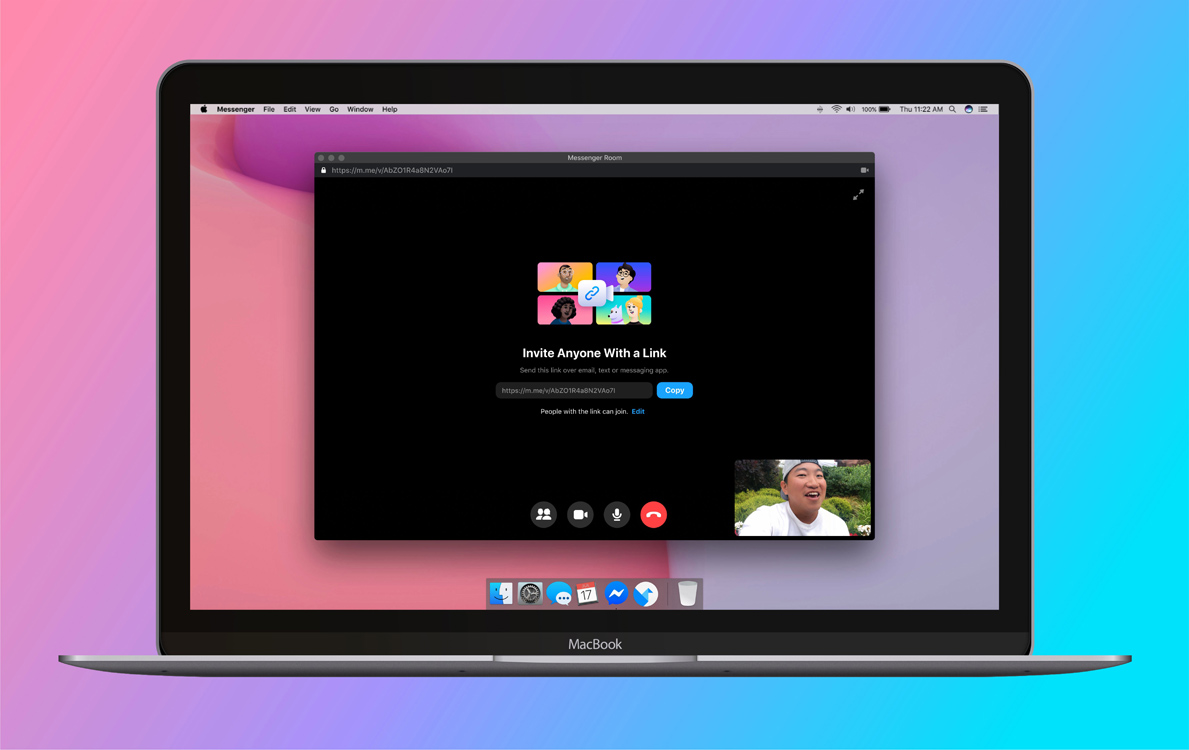 Credit: Facebook
When millions of people across the globe are under stay-at-home orders, Zoom Video, and other like Google Hangouts Microsoft Skype and Houseparty, have all seen a surge in demand.
With Messenger Rooms, Facebook is simply challenging all of them, especially Zoom, for video chat dominance. Using Messenger Rooms, the social giant wants to create a bit of disruption in the market
Here. Messenger Rooms is free to use, and allows up to 50 people join a single room and interact with each other, with no time limit.
In comparison, free Zoom calls can hold up to 100 participants for 40 minutes.
And instead of having hosts invite people individually, Facebook users can post links in their News Feed or in Groups or event pages, and have others use the links to join the group calls.
Unlike Messenger's video chat features, participants are not required to have the Messenger app or even a Facebook account to join a room.
"Messenger Rooms make it easy to spend quality time with friends, loved ones and people who share your interests. Create a room right from Messenger or Facebook, and invite anyone to join your video call, even if they don't have a Facebook account," wrote Facebook in the announcement.
When a room is created, anyone with a web browser can join.
But it's up to the hosts of the rooms if they want to allow these people in. If not, hosts can 'lock' the rooms to prevent unwanted guests.
And because Messenger Rooms is meant to be a Zoom competitor, Facebook has given it some Zoom-like features.
For example Facebook said that Messenger Rooms will have "immersive 360-degree backgrounds that transport you to beautiful and iconic spaces, from the beach to a luxe apartment on the water," along with "14 new camera filters that offer ambient lighting to brighten your space and your face."
To some extent, this shows how Facebook is paranoid of anything that comes to its path.
Zoom is a much smaller company, and it's only due to its sudden surge of popularity that made Facebook see it a rival, to an extent that it had to copy its features, just like what it did to Snapchat in the past.
To market Messenger Zoom, Facebook CEO Mark Zuckerberg shaded Zoom's messes, saying that:
"A lot of the time that I've spent on this over the last few weeks as we've been building this out and getting ready to ship has been on privacy, security, integrity reviews, and how do we make sure that a lot of the use cases that that have been problematic around Zoom are not going to be things that are replicated here."
"Video presence isn't a new area for us. But it's an area that we want to go deeper in, and it fits the overall theme, which is that we're shifting more resources in the company to focus on private communication and private social platforms, rather than just the traditional broader ones."
"So this is a good mix: we're building tools into Facebook and Instagram that are helping people find smaller groups of people to then go have more intimate connections with, and be able to have private sessions with."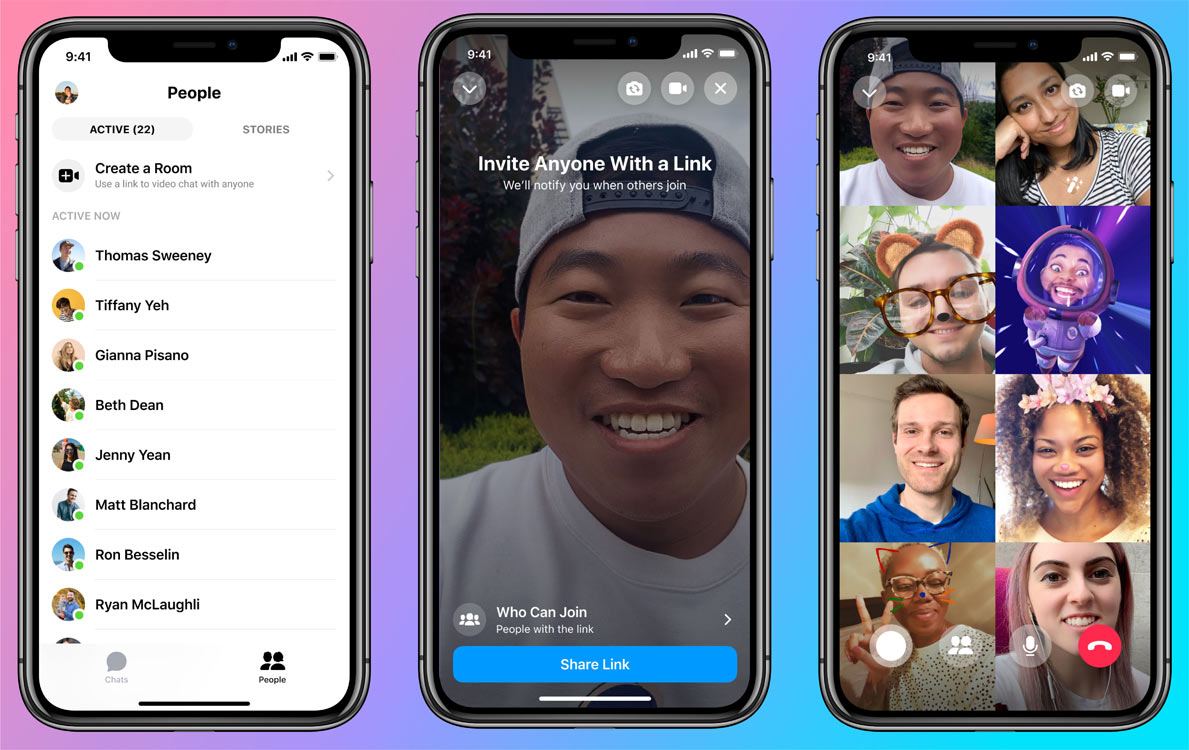 Credit: Facebook
Prior to Facebook's and Zuckerberg's announcement, shares of Zoom were trading at all-time highs, as it reported more than 300 million daily users. This represents a massive 50% jump from the beginning of the month.
With Zoom 5.0 and plans to be included in the NASDAQ 100 Index, shares of Zoom was at around $180.
But in the moment Facebook made the Messenger Rooms announcement, Zoom's shares fell to an intraday low of $158.30, representing a decline of more than 12%.
It should be noted that calls are not end-to-end encrypted, meaning that third-parties can eavesdrop into them. Facebook for its part said that it won't view or listen to calls. Hosts can also remove participants at any time, and rooms where illicit behavior is taking place can be reported to Facebook.
The update also comes as Facebook said that it is seeing a massive surge in audio and video calls across its chat apps, to a degree that its servers could experience "melt down".
Having improved its servers' infrastructure, Facebook is ready for more. The company has increased the number of people who can join a WhatsApp call, doubling it from 4 to 8.