Without some refresh, things can get boring, even for Facebook and its users.
After announcing its major design overhaul named 'FB5', which includes Facebook's efforts to chart a new course for safety, privacy, and becoming a more positive platform overall, to showcase these efforts, the social media giant also includes a refreshed design.
With some changes here and there, the social media starts with a logo redesign to represent the company's new looks and mission.
Here, the redesigned Facebook logo sports a lighter shade of the gradient blue, with the company's logo centered compared to the offset letter "f" that was used for years.
The new color also matches the Messenger app icon, aesthetically.
And instead of the usual square with rounded corners for its Android app, the redesigned logo is circular, but with looks that can be dynamic depending on context. On iOS devices, the logo retains its rounded square shape.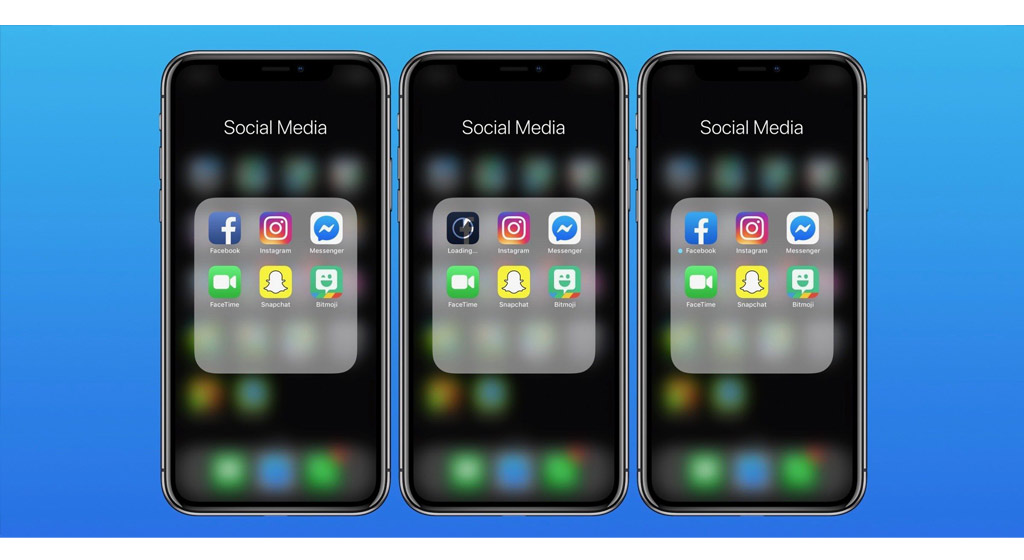 Facebook's redesigned logo on Apple device, sports a centered letter "f" with a lighter shade of blue, similar to Messenger's color
"We update the app regularly so we can make it better for you. Get the latest version for all of the available Facebook features. This version includes several bug fixes and performance improvements."
Speaking at the 2019 Facebook's F8 Conference, founder and CEO Mark Zuckerberg revealed a version of Facebook, codenamed 'FB5'.
It is meant to be the biggest change the social network in years, with almost every single aspect of the platform is changing in some way.
Besides bringing a redesigned logo, Facebook also brings update UI that is meant to make the platform easier to navigate.
While the social giant loses most of its blue theme on both mobile and desktop, the design is trying to emphasize Facebook that focuses on Groups and other community-related activities.
The redesign is to also make Facebook lighter. as well as to introduce more features and changes to Messenger, Instagram, and WhatsApp.
Other updates on the company's products included pre-orders for the wireless Oculus Quest VR headset.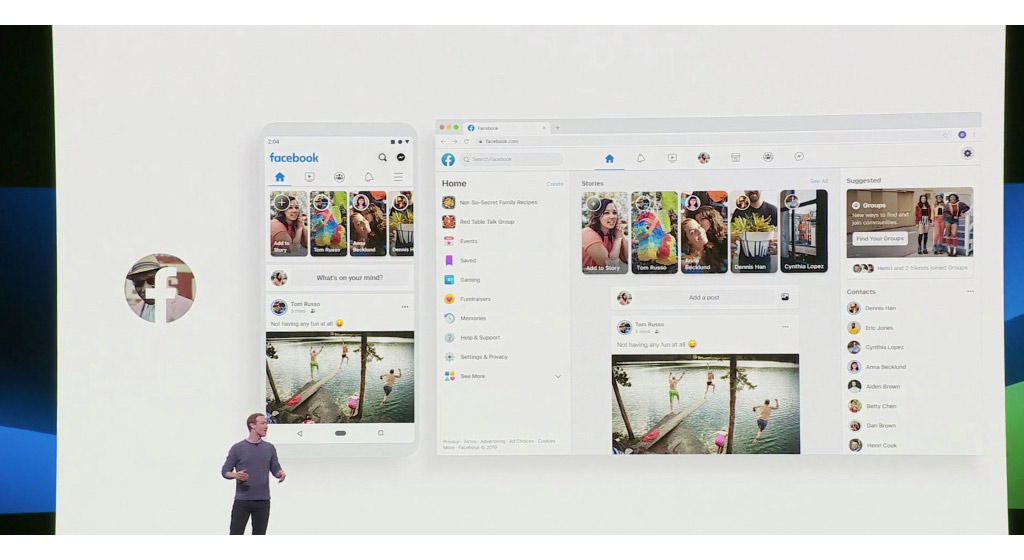 Mark Zuckerberg at the 2019 Facebook F8 Conference, showing the designed Facebook and its refreshed logo
The company is making changes after experiencing a brutal 2018 that saw a seemingly never-ending list of scandals involving privacy, security, foreign election meddling and fake news. The string of incidents and breaches significantly eroded users' trust on the social media giant.
"We don't exactly have the strongest reputation on privacy right now, to put it lightly," Zuckerberg said.
To anticipate future issues, Zuckerberg laid out 6 principles that Facebook is focusing on:
Private interactions.
Encryption.
Reduced permanence (meaning content and messages that disappear).
Safety.
Interoperability (being able to communicate across the company's different apps).
Secure data storage.
The main goal of the change, is to improve Facebook by becoming a more positive platform overall.
Zuckerberg also hinted that there could be more issues ahead, saying that "I'm sure we're going to keep unearthing old issues for a while, so it may not seem like we're making progress at first."
While Facebook is gradually rolling out the features and the design, before the final release is done, the old Facebook appearance stays.