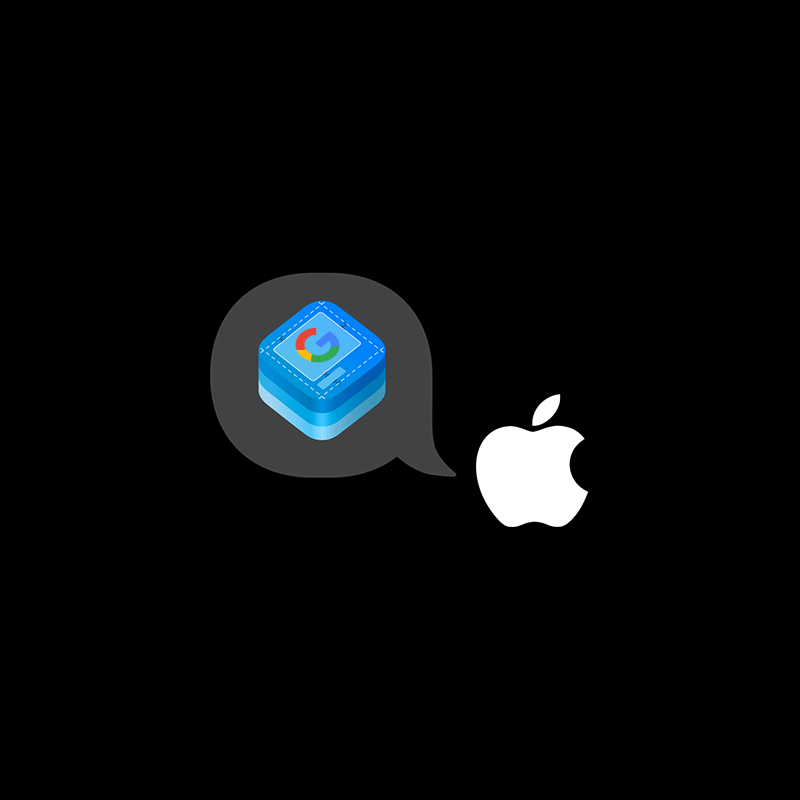 Google has what it calls 'Material Design', which is a design language it introduced back in 2014.
The design features "cards" and a series of colorful, grid-based layouts, responsive animations and transitions, padding and depth effects. According to Google, the goal of Material Design is to create a new visual language that combines principles of good design with technical and scientific innovation.
Google stated that the design language is based on paper and ink, but implementation takes place in an advanced manner.
As explained by its designer, Matías Duarte, Material Design is "unlike real paper, our digital material can expand and reform intelligently. Material has physical surfaces and edges. Seams and shadows provide meaning about what you can touch."
Since then, Google apps started using Material Design, to showcase Google's products and associate them with its own unified design language. This empowers them in a way that the design language is Google's branding method.
But this is changing.
Read: Google's Material Design As A Principle For Surprising And Enlightening Experience
This year my team shifted the open source Material components libraries for iOS into maintenance mode. Why?

A ...

— Jeff Verkoeyen (@featherless) October 7, 2021
Google's suite of apps for iOS and iPadOS, including Gmail, Google Maps, Google Photos, Google Drive, and YouTube, have used custom user interfaces to mirror the experience on Android for almost a decade.
Google does this through Material Design guidelines that are meant to unify software design as much as possible across desktop, mobile, and the web for a consistent experience.
That, in order to make its apps look and function near identically, everywhere they are.
However, doing this makes Google apps on iOS and iPadOS to be criticized for not feeling native to the Apple platform.
When Google has Material Design, Apple has its own design language. And Google's design language doesn't fit well with Apple's.
Apple enthusiasts have also complained about Google apps that don't respecting common iOS conventions result in an inconsistent user experience between first and third-party clients.
After a decade using Material Design on its iOS apps, Google finally listened.
Earlier this 2021, the company's designers reviewed their approach for developing iOS apps and opted for a change.
Staff engineering lead for Google Design on Apple platforms Jeff Verkoeyen, said that Google used its own custom libraries for Material Design on iOS and iPadOS in order to fill the "gaps in UIKit," which is Apple's framework for building apps.
But this time, following the launch of iOS 14, Google concluded that Apple's UIKit is matured enough, that Google is no longer required to maintain most of the custom IOS-focused Material Design components that it built out over the years, including app (top) bars, lists, and menus.
This is part of why the public MDC repo is in maintenance mode. With the introduction of SwiftUI and significant UIKit improvements in iOS 14+, it's never been easier to build a great branded experience with a tiny amount of code.

And the best code is often no code :)

— Jeff Verkoeyen (@featherless) October 7, 2021
Despite Google finally ditching its Material Design and opt in for UIKit, the company adopts only standard controls, and only applies "light branded touches."
That, in order to maintain the Google look on iOS.
There will still be some of "the highlights of Google's design language," but married to "the best of UIKit." The "new direction" will "really make products feel great on Apple platforms," Verkoeyen explained.
As part of this shift, Google put Material Design's iOS libraries under "maintenance mode."
What this means, new releases and bug fixes for the custom design language shall be limited, with its documentation no longer updated. The company's official guidance to past developer users is to "follow Apple's Human Interface Guidelines and consider using modern UIKit components or SwiftUI instead."
Besides changing its stance, Google has been adopting more recent iOS capabilities into its own apps, including widgets for most of its major services, as well as support for becoming the default browser or email client.
The time we're saving not building custom code is now invested in the long tail of UX details that really make products feel great on Apple platforms. To paraphrase Lucas Pope, we're "swimming in a sea of minor things", and I couldn't be more excited about this new direction.

— Jeff Verkoeyen (@featherless) October 7, 2021