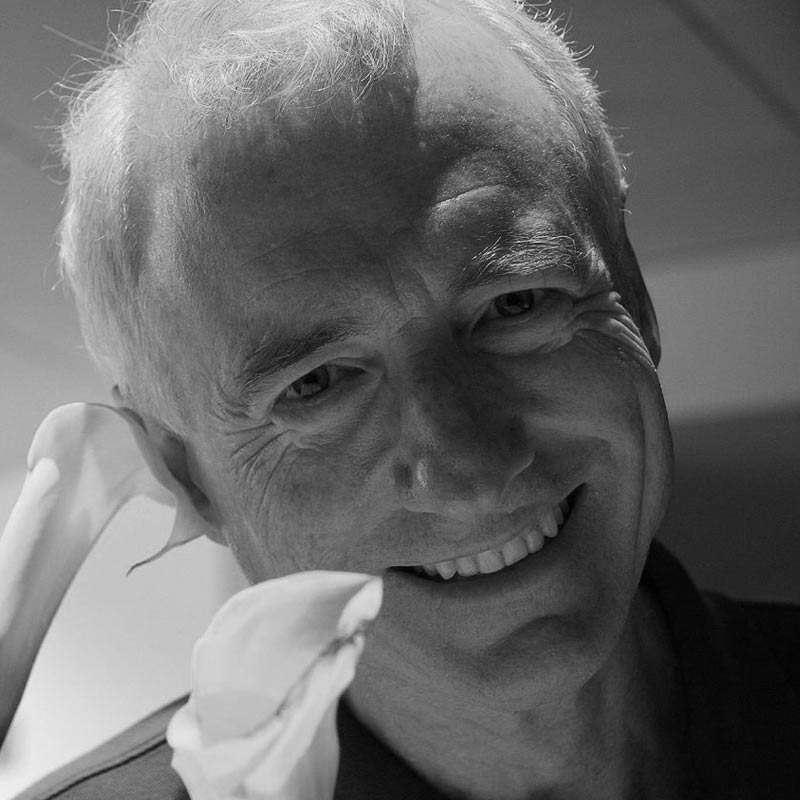 "Every application has an inherent amount of irreducible complexity. The only question is who will have to deal with it."

- Larry Tesler
The world of computing has came a long way, and it is progressing onward as more inventions come after the next.
When looking back at the early days of computers, the colorful icons and the easiness of using the various functions weren't yet a thing.
In fact, most of them weren't even made.
Larry Tesler may not be a name familiar to everyone, but his creation certainly did.
The American computer scientist who worked in the field of human-computer interaction, was known better as the father of 'cut-copy-paste', the computer function people in the modern days of technology can't live without.
Early Life
Lawrence Gordon Tesler was born on April 24, 1945 in Bronx, New York City, to Jewish parents.
Tesler spent most of his childhood in Bronx, and attended Bronx High School of Science in 1961. With passion for computers at an early age, he was praised by his teacher when he presented an algorithm for generating prime numbers. Since then, he was certain that computing will be part of his life later in his future.
Tesler self-taught programming, most notably when he was given permission to use the Columbia University's computers. Tesler managed to program before attending college.
In 1961, Tesler attended Stanford University, studying computer science. During his semesters, Tesler spent his time as a student programmer. Tesler graduated Stanford with a mathematics degree in 1965.
After graduation, he spend some of his vacant times doing programming jobs, before working as a consultant to offer his programming knowledge and skills. At that time, Tesler was one of the only few computer programmers listed in Palo Alto's phone book directory.
Tesler then worked at Stanford Artificial Intelligence Laboratory (SAIL) in the late 1960s, before joining Xerox Palo Alto Research Center (PARC).
Work At Xerox: Cut-Copy-Paste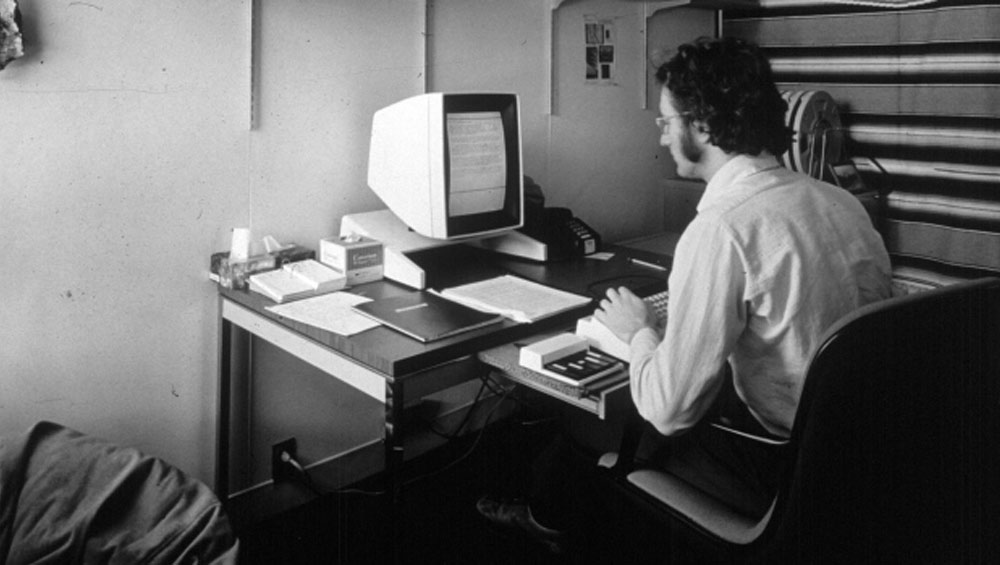 A 1970 photo showing Larry Tesler using the Xerox Parc Alto, one of the earliest personal computer system. (Credit: Xerox PARC / AP)
Tesler left SAIL because he saw that AI would not be usable in his close future.
When he moved to Oregon after his divorce, he saw that computers were still scarce, and this is why he had a hard time finding a job for a living. Tesler contacted Stanford to see any job he could get himself involved into, and learned that Alan Kay, his colleague at SAIL, wanted Tesler to join him at Xerox PARC.
Unfortunately, Tesler could not be hired due to a hiring freeze. So instead, Tesler took a short-term project offered by Les Earnest from SAIL to develop a "document compiler". This was when Tesler created Pub, one of the first uses of markup language.
Years later, PARC finally approached Tesler. Here, Tesler was accepted for a position that involved him in some of PARC's projects. These included the Gypsy word processor for the Office System Group, and Smalltalk, the first dynamic object-oriented programming language.
While working on the project, Tesler and his team started envisioning the future of interactive computer use. Tesler considered text-based user interfaces to soon be moved to graphic user interfaces represented with icons. From there, Tesler developed the basic copy and paste function.
Tesler also established the idea that computer interfaces should be modeless, in which all actions should be available to a user at all times, rather than modal, which required user to enter a specific mode to perform them.
During this, Tesler and his colleague Tim Mott developed the two ideas.
Approached By Steve Jobs, And Working For Apple
Apple co-founder Steve Jobs made a few visits to Xerox PARC, and Tesler was present during his visits.
During Jobs' first visit, it was Tesler that demonstrated the Xerox Alto, the first computer system to was designed to use graphical user interface. Jobs was very much interested with this idea, that he assembled his own team at Apple to recreate a similar design for their first product: the Apple Lisa.
Apple even incorporated additional information from Xerox, to then refined them to later create the Apple Macintosh.
"You could see the ideas running through Steve's brain really fast," Tesler once recalled in 2011. "He could make connections at an incredibly high rate."
Tesler was one of three Xerox PARC employees who joined Apple after Jobs's visits. For his reasons, Tesler said that they included the fact that Apple was interested in computers, more than Xerox ever did.
Apple was a young company, and was only established four years before Tesler joined. Xerox on the other hand, was decades older and was more powerful and dominant in the market. However, Xerox saw itself as a copier company rather than a computer company, and this was a let down to Tesler.
He also found Apple's management to be much more approachable than Xerox's. He said that he could meet Jobs as often as he needed, as opposed to Xerox when he was required to make appointments that may not be granted.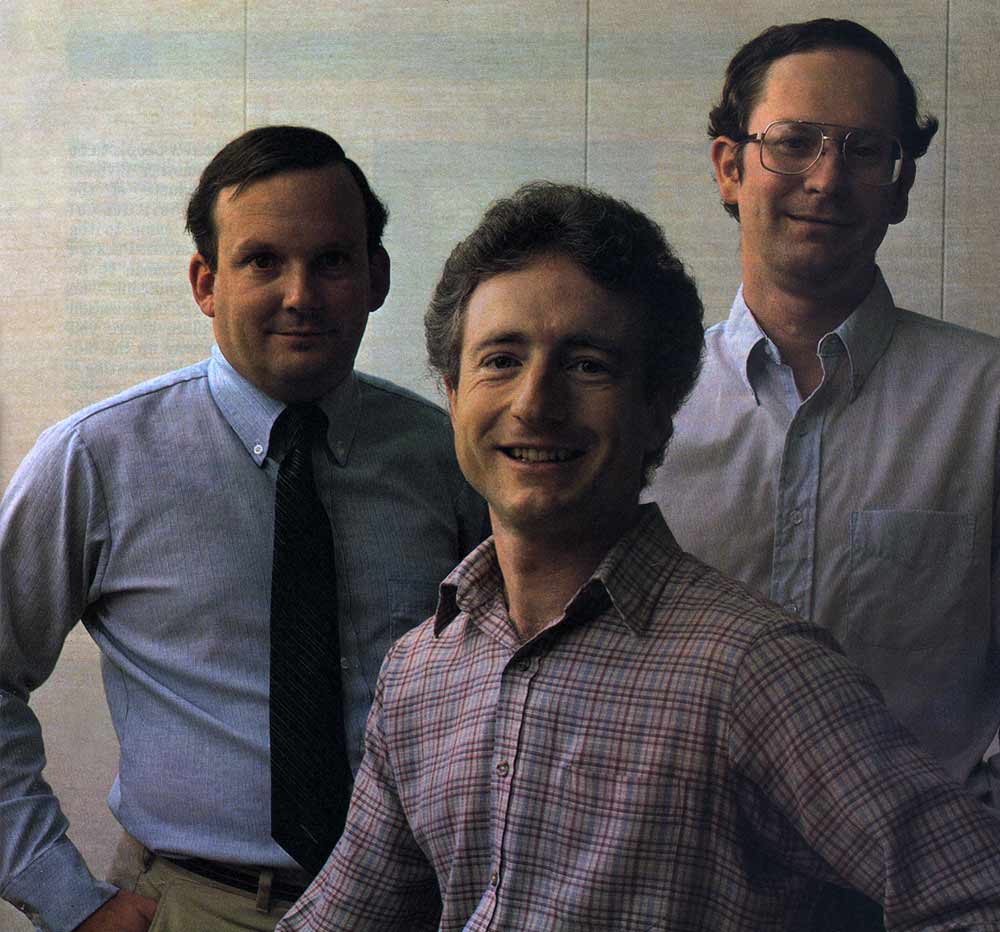 Apple Lisa design team: (left-right) Wayne Rosing, Larry Tesler, Bruce Daniels. (Credit: John Blaustein)
"We were technologists with very logical minds," Tesler said. "But Steve also knew about marketing, distribution, finance – every aspect of the business you could think of."
At Apple, Tesler supported the development of Apple Lisa and the Apple Newton. He also helped develop Object Pascal and its use in application programming toolkits including MacApp. Tesler worked at Apple until 1997, holding various positions including Vice President of AppleNet, Vice President of the Advanced Technology Group, and Chief Scientist.
He's also credited with convincing Apple to invest in Advanced RISC Machines (ARM) that iPhones use.
Tesler left Apple in 1997. and with its permission, Tesler spunout and co-founded Stagecast Software in Palo Alto.
Other Works
Tesler assembled a small team at Stagecast, and developed the Stagecast Creator, a computing environment aimed for educational uses that had been under development at Apple. The product was released in 1999.
Unfortunately, sales weren't as expected, and Tesler was forced to dismiss most of Stagecast employees in mid-2000. Tesler later left the company, leaving it to two of its employees.
Tesler then joined Amazon in October 2001. Tesler's wife stayed in their home at Palo Alto, while Tesler left for Seattle.
Initially, he was hired as its Vice President of Engineering, but was soon promoted to its Vice President of Shopping Experience, where he helped improve Amazon's website user interface. While he enjoyed his job at Amazon, it was the distance that made Tesler reconsider his job at Amazon.
In 2005, Tesler left Amazon, moved back to Silicon Valley, and joined Yahoo! as its Vice President of User Experience and Design. Tesler worked for Yahoo! for about three years, and left because he didn't like how Yahoo! had too many conflicting products and how the company lacked the focus.
In 2008, Tesler started working for the personal genetics information company 23andMe, before finally becoming a freelance by establishing himself as an independent consultant in December 2009 to help other Silicon Valley companies design their user interfaces and experiences.
Personal Life
Steve Jobs was considered a person difficult to be friends with, but it was Tesler's invention that made Tesler a name to remember by the Apple co-founder.
Tesler was able to dazzle the innovator.
"When I wasn't sure what the word 'charisma' meant, I met Steve Jobs, and then I knew," Tesler said.
"It's funny because Apple was really the trigger for me wanting to leave Xerox, but I'd never seriously considered it as a career option," Tesle said. "Even though I had been pretty impressed by the people who attended the PARC demo, I still thought of them as primarily being a hobbyist computer company. It wasn't like I was against going to work for them, but I also didn't come out of the demo thinking, 'I've got to go and work for Apple.'"
While many Apple engineers at the time considered Jobs as a troublemaker, Tesler was amused by him.
During his career, Tesler maintained his strong preference for modeless software. To promote his preference, Tesler even went to an extent by having his Dodge Valiant car personalized using "NO MODES" California license plate. He also regularly wore a T-shirt warning colleagues not to "Mode Me In." His Twitter handle was @nomodes.
Tesler marriage to his college girlfriend ended with a divorce at around 1970. This was one of the reasons he took his daughter to Oregon. He then married Colleen Barton, a geophysicist.
At the age of 74 on February 16, 2020, Tesler died in Portola Valley, California.