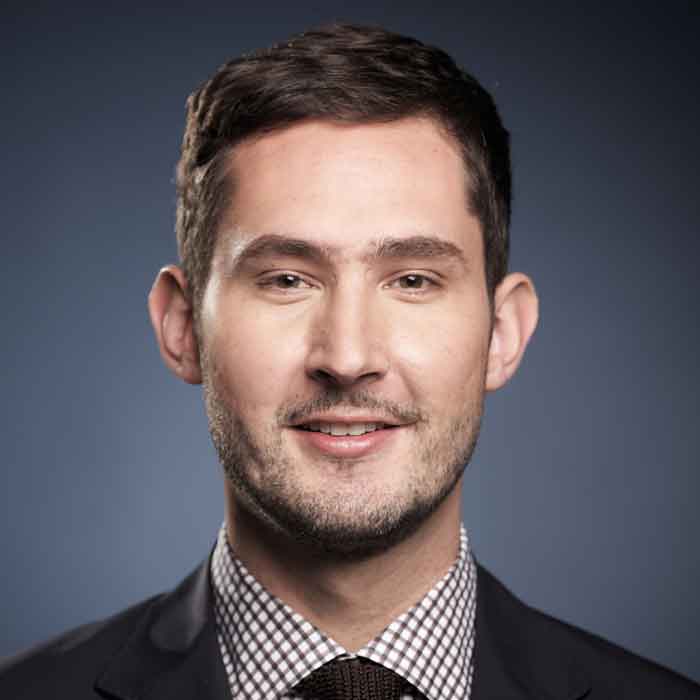 "If you build a solution to a problem lots of people have, it's so easy to sell your product to the world."

- Kevin Systrom
From a hobby to passion, Kevin Systrom has taken part in progressing the culture of modern internet and social networking.
What was made, was one of the fastest growing service ever, the app that changed many people in seeing digital social and photography. To the very least, it's Instagram.
Systrom built his career from ground to top, and his ventures didn't come to an end when he realized that he reshaped the whole industry. And what's more, his work came from simplicity that is kept within borders.
Early Life
Kevin Systrom was born on December 30th, 1983 in Holliston, Massachusetts. He is the son of mother Diane Pels who was a marketing executive at Zipcar, and father Douglas Systrom, the VP in Human Resources at TJX Companies.
When Systrom attended Middlesex School in Concord, this was the time when he was introduced to computer programming. His interest grew since then, from playing games like Doom 2 to creating his own levels. He also once created programs that would prank his friends by appearing to hack their AOL Instant Messenger accounts.
While his passion for technology continues, his first job wasn't at all related to tech. Kevin Systrom's first real job was at a vinyl-record store on posh Newbury Street.
Systrom attended Stanford for its offerings and deep ties to Silicon Valley. But when he got there, he realized that the classes were more academic than applied, so he switched his focus from his planned Computer Science to Management Science. At Stanford, he was a member of the Sigma Nu fraternity.
During his college years, Systrom coded in his free times. He created games for his friends to use, and some web programs he found interesting. One of which was a photo site he and his fraternity brothers had set up to share party pictures internally. At this time, he realized how much photography has influenced and interested him. During a junior year abroad in Florence, an Italian professor showed Systrom a Holga which is a cheap camera, first popular in China, that developed a cult following because of its low-fi, retro-style photos. Systrom adored the aesthetic images, and this moment was pictured in his mind for the creation of Instagram years later.
Systrom's first venture in a startup was when he was chosen as one of the twelve students to participate in the Mayfield Fellows Program. The fellowship was what led to Systrom's internship at Odeo, the company that will then give rise to Twitter.
Systrom graduated Stanford in 2006 with a bachelor's degree.
Early Career
In his senior year at Stanford University, Kevin Systrom had opportunities at a number of tech companies, including Microsoft. But after graduating, Google was his choice. At the search giant company, he was its associate product marketing manager. His job was responsible for Gmail, Google Calendar, Docs, Spreadsheets and other Google products. Within his two years at Google, Systrom worked on Gmail and other products in the first year, and the second he worked on the company's Corporate Development team.
One of the reasons he left Google was the corporate environment that took its toll on someone who had always wanted to be an entrepreneur.
"I always had this itch," Systrom said. "I wanted to get back in the social space."
After he left Google, he joined Nextstop, a location recommendation startup founded by ex-Googlers (acquired by Facebook in 2010). During his time there, he had more time to do what he wanted: coding and creating app-style programs, including games revolving around photos. Systrom made prototypes by combining location check-ins and social games.
This was later became Burbn (a location-based gaming and social networking which got its name by matching the typical misspellings and missing letters of typical startup names, and a homage to Systrom's favorite spirit, bourbon). Systrom pitched the idea to Baseline Ventures and Andreessen Horowitz at a party in January 2010. When he received $500,000 seed funding from them, Systrom decided to quit his job and focus on his startup.
Burbn was created by Systrom with the help of Mike Krieger who is two years his junior. Systrom met Krieger as a Mayfield Fellows Program with the Stanford Technology Ventures Program. At that time, Krieger was working on a chat platform called Meebo. But when Systrom showed him the Burbn prototype, he came to his interest. What also made them together is that the two believed in building "simple solutions and minimum viable products".
Krieger came on board in March 2010.
The HTML5 service Burbn provides check-ins that would then allow users to do many sort of other things, including: check-in to locations, making plans for future check-ins, earn points, hanging out, posting and sharing pictures and others. But then came the time when Burbn had too many sophisticated features. This wasn't actually what Systrom and Krieger wanted since the two believed in simplicity. What's more, Burbn became too similar to Foursquare, as Krieger reasoned, which was also very popular. Realizing they have gone too far, the two decided to rework what they did and focus Burbn on one specific thing, and that is photo-sharing.
The idea was then developed as a way to create Instagram.
The Instagram
The word "Instagram" came from a portmanteau of "instant camera" and "telegram". Burbn recreation started when Josh Riedel joined the company as Community Manager. Kevin Systrom became the CEO of the newly recreated company.
Instagram when first created, was tailored for only the iPhone 4 at first. The Apple's smartphone had a high-quality built-in camera that would overlay pictures with Holga-inspired lenses. The team spent 8 weeks to develop the initial program, tweaking codes and refining the visual design. The final product was simple enough that it didn't go far beyond an app with a dedicated camera feature, photo filters and basic sharing buttons.
"We had worked on Burbn for so long; this time we just wanted to get it out and get it into users' hands," explained Systrom.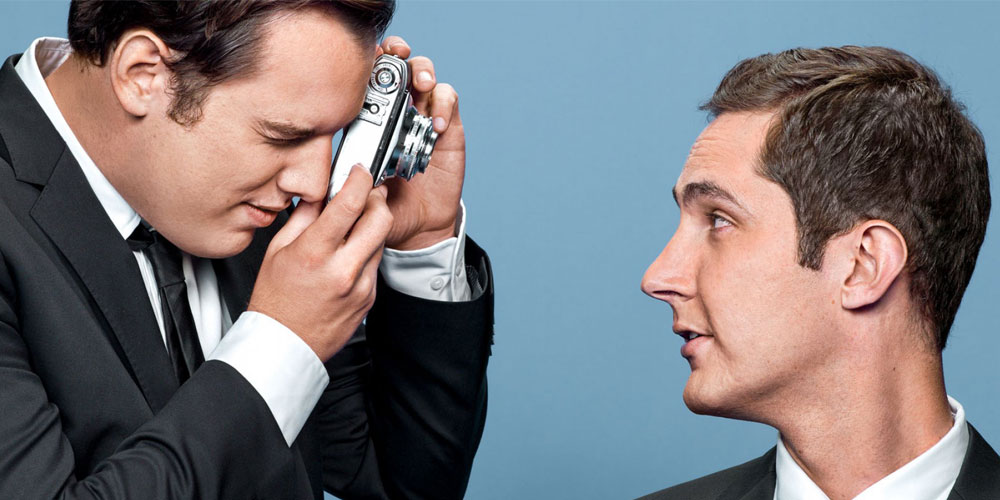 Ready to go, on the night of October 6th, 2010, the team pressed the launch button and Instagram was officially launched. After they tweeted about the new app, the moment quickly caught the press and media, and many blogs that followed Systrom and his app Burbn, quickly wrote about Instagram. In just two hours after Instagram went live, its servers crashes because of the sudden spike of traffic. Systrom and Krieger freaked out of that instant failure. They spent all night to get the servers back up, making it ready for the next rush.
It didn't take long for Instagram to took off; less than a day, Instagram has 25,000 registered users. it's unique influence has made its user base to grow to 1 million users in just a month after its formal launch. Within nine months, it had 7 million users, including influential tech-loving celebrities like Justin Bieber and Ryan Seacrest. And after a year, Instagram hit more than 10 million users.
Instagram's achievement didn't stop there. In January 2011, Instagram added hashtags to help users discover both photographs and each other. This encourages engagement and photo-tagging, making photographs to stand out more. As its popularity continues to rise, Instagram secured $7 million in Series A funding from many investors that include Benchmark Capital, Jack Dorsey, Adam D'Angelo and Chris Sacca (Capital fund). Instagram quickly valued at around $25 million.
As the app's popularity widens, Instagram was rated more than a million times on Google Play, it was the fifth app to ever reach that rating as of April 2013. The app was also downloaded more than one million times in less than a day.
Instagram's popularity certainly caught the eyes of bigger players in the field. On of which was Facebook. The social giant made an offer to acquire the company, along with its 13 employees, for about $1 billion in cash and stock. Facebook's plan was to keep Instagram independently managed. The deal was approved on August 2012, and on September 2012, the deal was officially closed. Instagram is now Facebook's in less than two years after its launch.
The deal increased Systrom's net worth to $400 million based on his ownership stake in the business. One of the key contributions to the acquisition is that Facebook's CEO and founder Mark Zuckerberg stated: Facebook is "committed to building and growing Instagram independently," allowing Systrom to continue to lead Instagram.
Instagram is one of the fastest growing services of all time, hitting 80 million users by July 26, 2012. The number multiplied that two years later, in 2014, Instagram was having more than 300 million users. In 2013, Instagram grew by 23 percent, while its parent Facebook, only grew by 3 percent.
"Our goal is to not just be a photo-sharing app, but to be the way you share your life when you're on the go," said Systrom.
Under Systrom's leadership, Instagram developed many of its other key features that include the Explore tab, filters, and video. Instagram also has rolled out features allowing users to upload and filter photographs and short videos, follow other users' feeds, geotagging images, name location, and comment on other users' posts.
"Anyone can build a social photo-sharing site," said Systrom. "And in fact many people have. Our community is our biggest asset, so we need to protect that - make sure people are happy. We realize that no one on this earth has the golden touch, and we try to stay humble."
On September 24th, 2018, Systrom and Mike Krieger announced that they are resigning from the Facebook-owned Instagram. They were frustrated by an uptick in Zuckerberg's meddling in Instagram, as Facebook became increasingly dependent on Instagram for its future.
"We're planning on taking some time off to explore our curiosity and creativity again," said Systrom. "Building new things requires that we step back, understand what inspires us and match that with what the world needs; that's what we plan to do."
Personal Life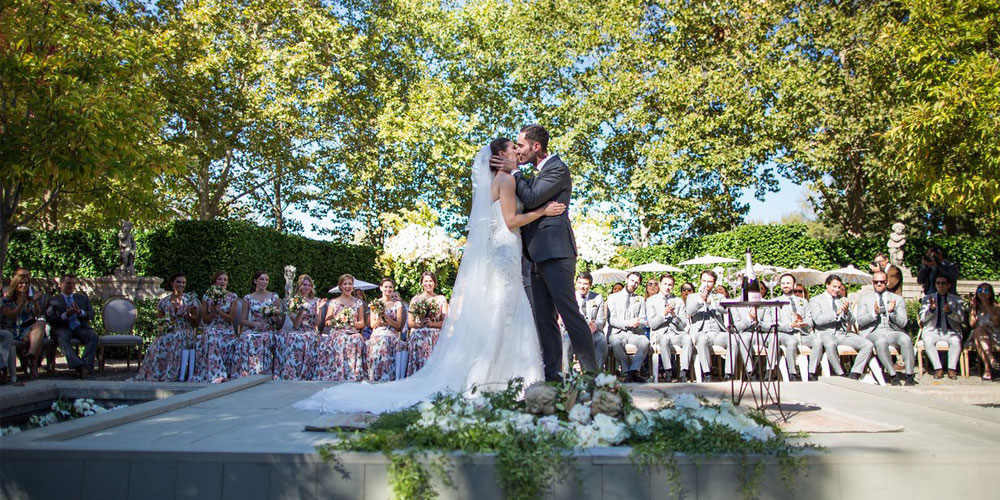 Kevin Systrom's passion and love of technology, and also his entrepreneurship, were influenced by his mother who have worked in technology companies.
Systrom is having a relationship with Nicole Schuetz, the founder of Sutro Energy Group. The two college sweethearts married in New Orleans-inspired black-tie masquerade ball in Napa on October 31st 2015.
As the co-founder and the CEO of the popular Instagram, Systrom is credited with designing the application. This programmer is involved in the day-to-day development of the photo-sharing platform Instagram, valued at $33 billion as of 2014.
Systrom is also listed as an advisor of Stamped Inc., listed in Forbes 30, Fortune's 40, and given the award of the founder of the year at Crunchies in San Francisco. Systrom is also a board member at Walmart.