Android O is officially "Oreo".
In an announcement that coincides with the solar eclipse in New York, Google revealed the name of the successor of Android 7 Nougat.
Oreo isn't the most significant Android update ever, but the version do bring a lot of useful features previously not available. Such as picture-in-picture video, Autofill, new emojis, and notification badges. The main focus of Oreo is on battery life, speed and security, with greater control of apps the primary feature.
Following on from the changes made by first Android 6 Marshmallow and Android 7 Nougat, Google is slowly moving its Android in the direction of its rival Apple's iOS with greater restrictions on what an app can and cannot do in the background.
According to Google, its own Pixel phones and the Nexus 5X/6P have entered carrier testing, and the version is expected to roll out in phases.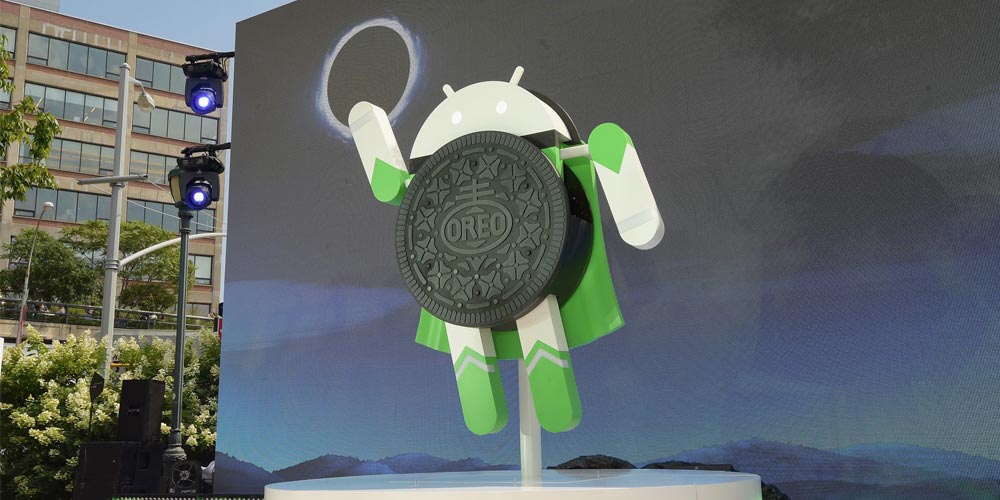 Before announcing O as "Oreo", it has been a long guessing game about what the operating system's name would be. Google names each new version of Android alphabetically and after a candy or sweet. For example, the previous version was dubbed Nougat. Before that was Marshmallow, and before that Lollipop.
Google was trolling everyone by timing the announcement during the solar eclipse. Google unveiled a statue of the newest dessert-themed update at 14th Street Park in Manhattan on Monday, just as the eclipse's high point started trailing off. The location was also chosen as the it was across the street from the Chelsea Market, where the original Nabisco factory was located. That was where the first Oreo was created.
Oreo will be Android 8.0, following Nougat.
Announcing Oreo, Google also said that it is pushing the operating system to the Android Open Source Project, and that "hardware makers including Essential, General Mobile, HMD Global Home of Nokia Phones, Huawei, HTC, Kyocera, LG, Motorola, Samsung, Sharp and Sony are scheduled to launch or upgrade devices to Android 8.0 Oreo."