She was Ni Ketut Ayu Wulantari, a celebgram from Bali, Indonesia.
Ayu Wulantari's name went up as trending on Google and various social media networks, following her death after jumping from a fourth-floor balcony of Rose Inn hotel at Jimbaran, around 10.20 a.m. local time.
As a popular person on Instagram, Ayu that had hundreds of thousands of followers often shared photos of herself doing sports and outdoor activities. "Be Inspired and be Inspiring. Live with passion and enjoy in your life," she wrote on her account.
But shortly before her suicide, she wrote: "Mati........???" ("Death........???").
It was reported that she had family issues.
Ayu died after succumbing to her wounds, not long after her jump.
Ayu Wulantari, and a photo of her taken by a witness not long before her suicide. (Credit: @wulantari_ayu/@lambe_sultan/Instagram)
According to witnesses, Ayu initially sat by the balcony of the 4th floor of the hotel alone. No weird signs whatsoever. The witnesses didn't suspect Ayu would jump.
It was reported that Ayu was meant to go to Singaraja to meet her father. But she didn't go, and was later seen with her boyfriend earlier that day in the hotel's room 308.
But after around half an hour, a witness heard screams from people outside and from the streets. When he quickly went out to see what was going on, she saw Ayu, the young woman who was sitting all by herself moments ago, was already lying in the middle of the road in a curled position.
She had an open wound on her head, and broken legs.
Another witness said that Ayu was seen holding a kitchen knife, briefly before returning inside from the balcony.
Another witness said that she asked how would it feel falling from the fourth floor, seeking answers whether death will happen or not. But people were not taking it seriously, knowing that Ayu was a young and a loving woman who didn't look out of the ordinary that day.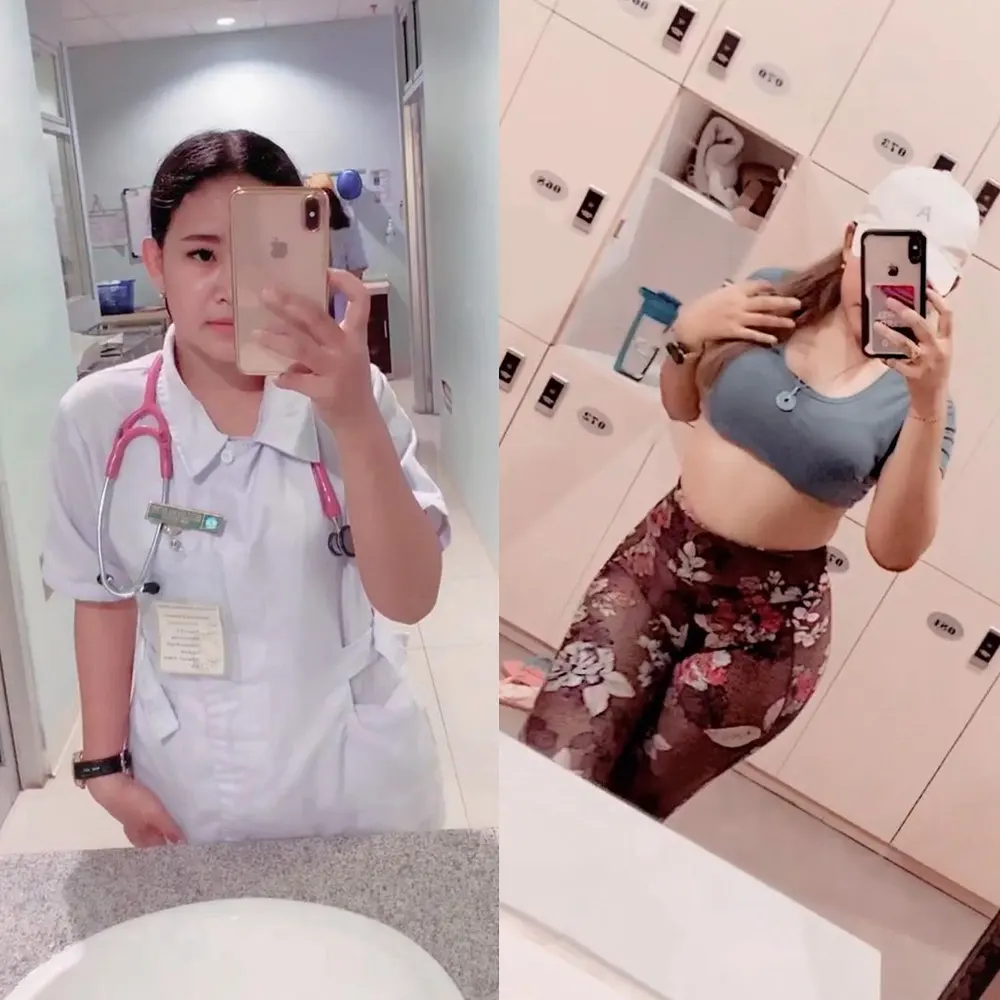 Ayu Wulantari was a midwife, and often shared photos of her wearing sports outfits. (Credit: @wulantari_ayu/Instagram)
Ayu was reported to have called her cousin, Putri, and told her that she wanted to end her life.
Putri who quickly arrived at the scene, saw Ayu at the balcony. Putri comforted her, and Ayu was said to have calmed down.
But shortly after, just when Putri wasn't paying attention to her, Ayu stood up, went over the balcony's fence, and jumped.
Ayu was a midwife who was also a Certified Physiological Holistic Care Therapist.
Many of her photos on Instagram, was showing her at the gym. She also shared photos of herself with sports outfits and doing outdoor activities on the beaches of Bali.
Ayu died from her wounds, at the Bali Jimbaran hospital.
She was only 23.