Co-founder Larry Page is stepping down as CEO of Google's parent company, Alphabet, in favor of Google CEO Sundar Pichai, marking a major shift for one of the world's most influential and valuable tech and internet companies.
With Pichai taking the helm of the company, both Page and co-founder Sergey Brin are no longer involved in the day-to-day operations of Alphabet, according to an announcement Tuesday, though they still keep their board seats.
Previously, Page has turned over the CEO role once in 2001. At that time, the title was given to Eric Schmidt, and Page took on a product role.
Page took over Google again 10 years later when Schmidt stepped down.
In a "A letter from Larry and Sergey", the two co-founders jointly said that:
"We are deeply committed to Google and Alphabet for the long term, and will remain actively involved as Board members, shareholders and co-founders. In addition, we plan to continue talking with Sundar regularly, especially on topics we're passionate about!"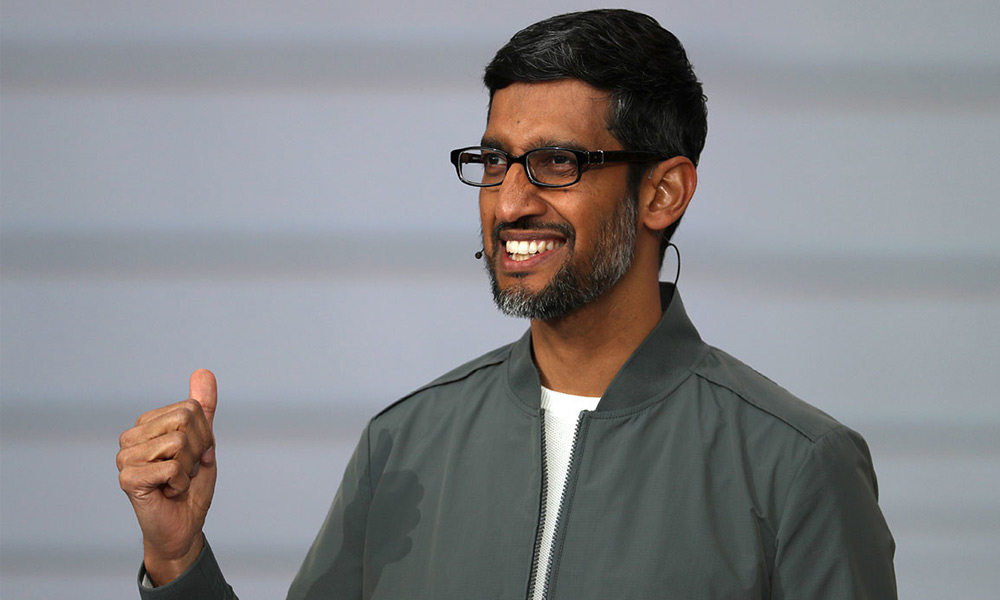 Sundar Pichai becomes CEO of both Google and its parent company, Alphabet.
Pichai is trusted with the huge role because in the past, the CEO was able make Google an even more valuable company, increased its influence, dealt with antitrust investigations and with the ire of U.S. President Donald Trump.
Pichai had already become the public face for the company for years, defending the company and testifying in Congress, and leading Google's annual developer conference and quarterly investor calls.
Despite a series of leaks to the media and worker pushback. Pichai often spoke at Google's weekly all-hands meetings, acknowledging that the company was struggling with transparency, and shown his capabilities in dealing with internal debate over controversial topics.
In their letter, the co-founders seemed to acknowledge the challenges Pichai faces, writing that he will be "accountable" for Google going forward and that they would act more as "proud parents" of the company, by "offering advice and love, but not daily nagging!"
With Alphabet established and its various companies are operating independently, "it's the natural time to simplify [the company's] management structure."
"We've never been ones to hold on to management roles when we think there's a better way to run the company."
They added that Pichai "brings humility and a deep passion for technology to our users, partners and our employees every day" and that there is "no better person to lead Google and Alphabet into the future."
This move was predicted, as Page was unlike CEOs of competitors, like Apple or Facebook. Page remained largely out of public, and rarely attend the company's meetings.
In 2013, Page acknowledged a health condition that affected his vocal cords and a chronic inflammation of his thyroid. On quarterly earnings conference calls, Page's voice had a raspy sound.
But still, Page was active without much of the public knowing. For example, he signed millions of dollars in payouts to former officials who were accused of inappropriate relationships while working at Google.
Page has been CEO of Alphabet since the holding company was formed in 2015, when Pichai was named Google's CEO.
With Pichai taking over, Brin and Page remained the majority owners of the company's voting stock, meaning that any major board decisions still need their approval.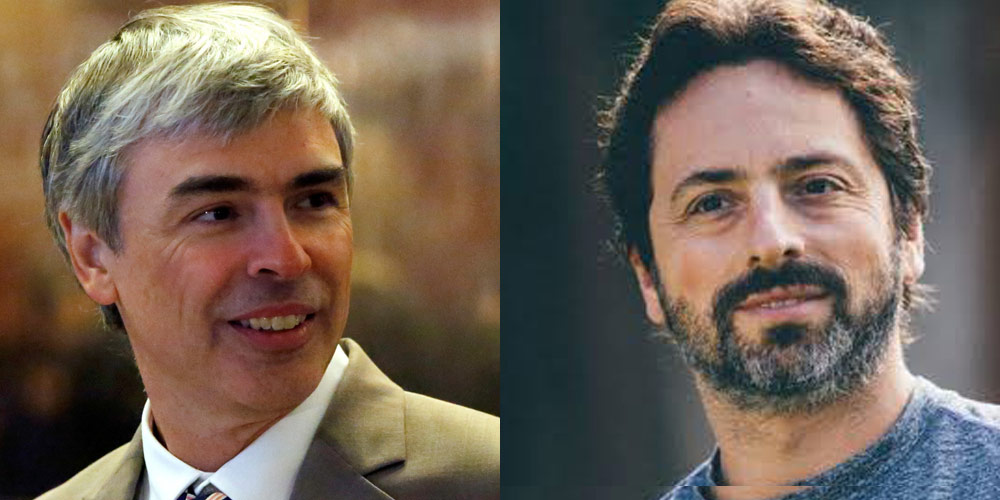 Larry Page and Sergey Brin.
Founded by Brin and Page in 1998, Google once had an office rented from Susan Wojcicki, the then-CEO of YouTube.
Google has since became a company that took nearly all of consumers' lives. From the internet to smartphones and retail, to autonomous and home automation, and even commuting and city planning.
Google has the world's most used browser, Chrome, and the most ubiquitous mobile phone software, Android.
But the lifeblood of the firm remains advertising, which accounts for about 85% of sales.
Pichai, whom colleagues describe as deliberate, worked for Google since 2004. H has helped grew Android operating software and the Chrome browser, before he ascended to the top Google job as part of the company's restructuring.
For his part, Pichai that was born to humble beginnings in the southern city of Chennai in India, said that the change won't affect Alphabet's day-to-day work. He said that he will continue to focus on Google while helping manage Alphabet's long term focus and future challenges.
"I want to be clear that this transition won't affect the Alphabet structure or the work we do day to day," Pichai wrote in a companywide email.