Celebrities are bankable individuals. In most of their time on screen and on media, these people work by portraying themselves at their very best and in perfection. But just like everyone else, celebrities also have personal lives they want to keep discreet.
It's only on their private and personal moments, that celebrities can hope to enjoy more normal lives, like everyone else. And this is one of the biggest reasons why anything involving celebrities' personal lives is very sought-after by the public.
Paris Whitney Hilton is an American media personality, socialite, businesswoman, model, singer, actress, and DJ. As the great-granddaughter of Conrad Hilton, the founder of Hilton Hotels, she is a heiress to the Hilton empire.
Born in 1981, her career under the spotlight began around the age of 19, when she became a model. During those early years, Hilton was proclaimed as "New York's leading It Girl" in 2001.
Just when she started to widen her career to also include acting and singing, in 2003, a sex tape of her with her then-boyfriend, a professional poker player Rick Salomon, was leaked to the internet.
This incident quickly boosted her fame to around the world, in a way that it hurts her for the rest of her life.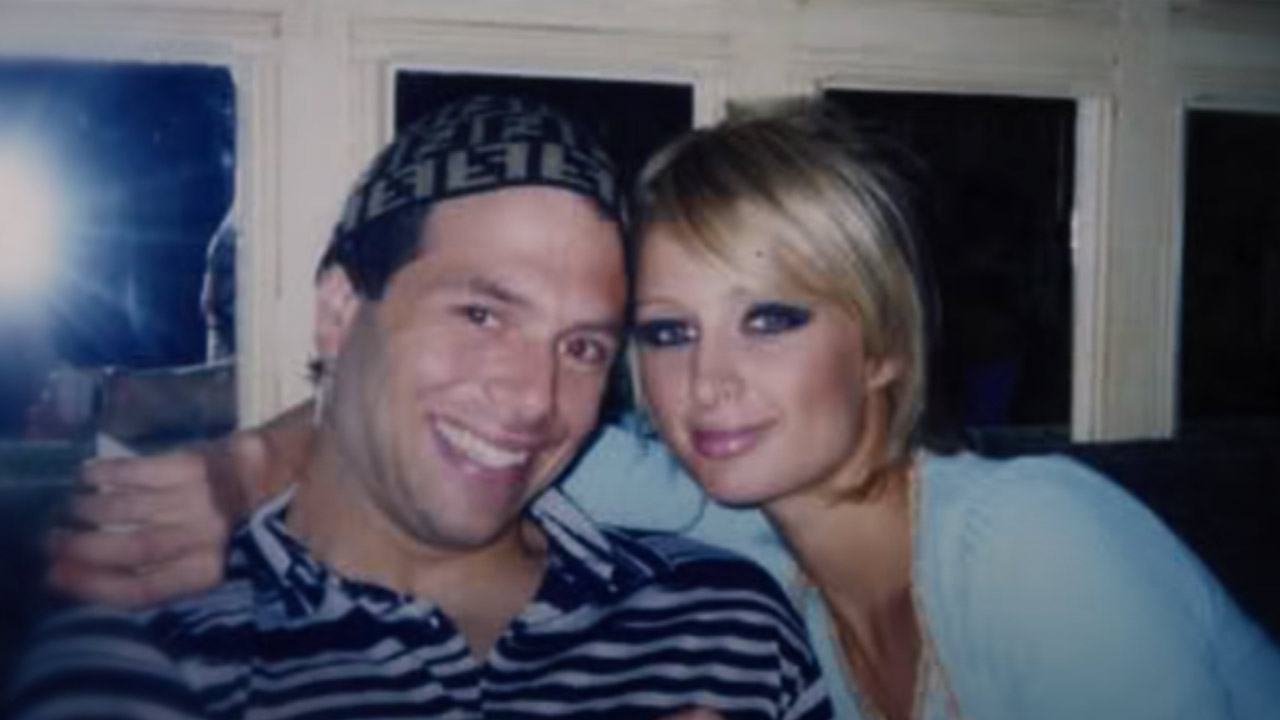 Rick Salomon and Paris Hilton
At first, both Hilton and Salomon filed a lawsuit against Kahatani Ltd., the company that distributed the tape.
Hilton asked for $30 million for violation of privacy and emotional distress.
Salomon also sued the company, but also accused Hilton for ruining his reputation by suggesting that he had exploited Hilton. This is because the tape suggested that Hilton was underage, and this would make the sex tape illegal.
But later, and also after the public began to understand that Hilton was actually 19 years old when the tape was filmed, in April 2004, Salomon secretly distributed the 64-minute sex tape himself through the adult film company Red Light District Video under the title 1 Night in Paris.
He did this partly, because Hilton publicly said that she had been "out of it", and didn't know what she was doing during the taping of the video. She also said that she didn't approve of the tape's public release.
Salomon sued Hilton for defamation.
Hilton then countersued Salomon over the release of the tape, in a case that was settled in court in July 2005.
Following the case, both Salomon and Red Light District Video agreed to pay Hilton $400,000 plus a percentage of the tape's sale profit.
Later, the rights for the video has since been purchased by Vivid Entertainment.
Read: Sex Tape Of Pamela Anderson And Tommy Lee, The First Viral Internet Pornography
1 Night in Paris was considered a pornographic video due to the explicit activities. In the vide, Paris Hilton and Rick Salomon had sexual intercourse and did other sexual activities.
Promoted by Kevin Blatt, the sex tape was said to have been shot in 2001, mostly using a single, stationary, tripod-mounted camera, and a "night vision".
When the video was released to the public, Paris Hilton's name became worldwide famous.
At that time, she was hosting her TV series The Simple Life, which also gained a huge media sensation.
"I never received a dime from the video. It's just dirty money and (Salomon) should give it all to some charity for the sexually abused or something. To be honest, I don't even think about it any more," she once said in an interview.
In a 2021 interview, Hilton stated that she thought "her life was over" after the video was leaked.
The sex tape ultimately diminished Hilton's career as an aspiring actress. Since the leak, she rarely appear in films of TV projects, despite keeping contact with Hollywood.
Later, she also spoke about the infamous sex tape, saying that the moment also gave her a post traumatic stress disorder (PTSD).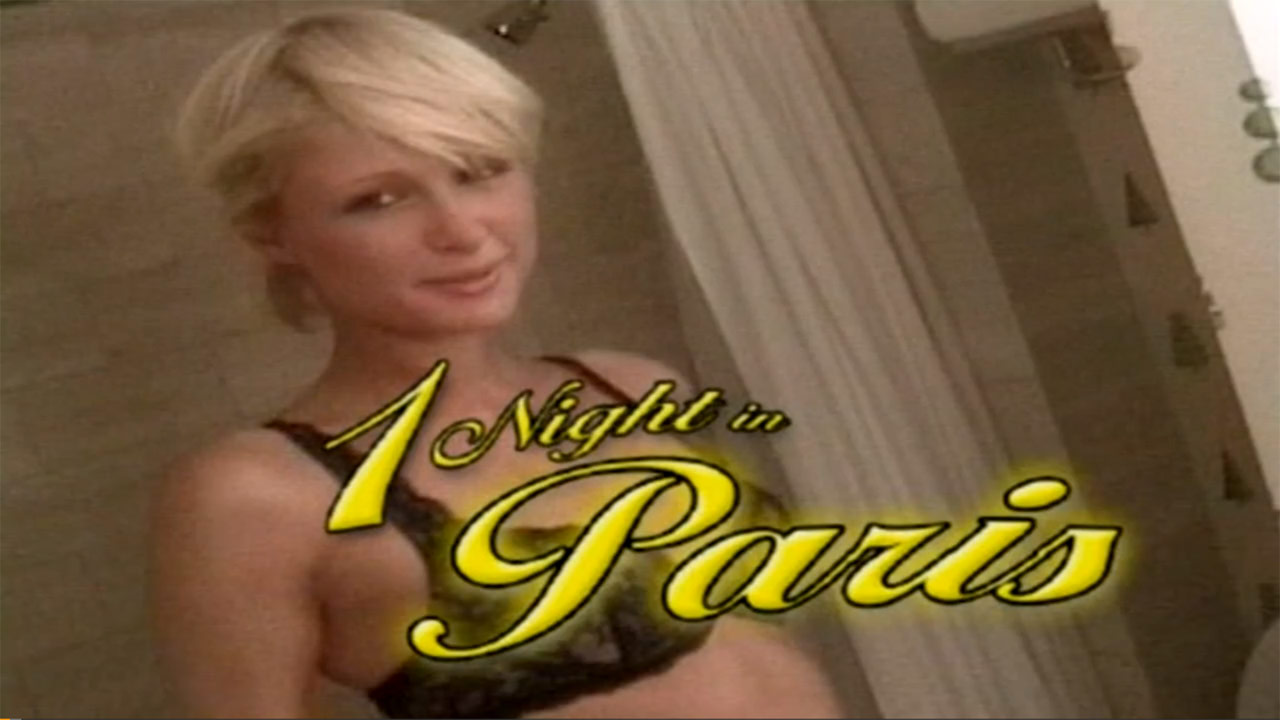 A splash screen made at the start of '1 Night in Paris'
"That will always be something that will hurt me for the rest of my life. It's always there in the back of my mind. When it happened, people were so mean about it to me. The way that I was spoken about on nightly talk shows and the media, to see things with my family was just heartbreaking."
"I would be in tears every single day, I didn't want to leave my house, I felt like my life was over."
"It was a private experience between two people. You love someone, you trust someone and to have your trust betrayed like that and for the whole world to be watching and laughing [...] "
"I had always looked up to these amazing women like Princess Diana and I just felt like when he did that to me, [he] took that all away from me and people would never look at me the same."
"It was even more hurtful to me to have these people think that I did this on purpose - that killed me... It still gives me post-traumatic stress disorder to talk about it.'
Read: Paris Hilton Didn't Eat For Days In Prison Because Guards Could Took Photos Of Her While In Toilet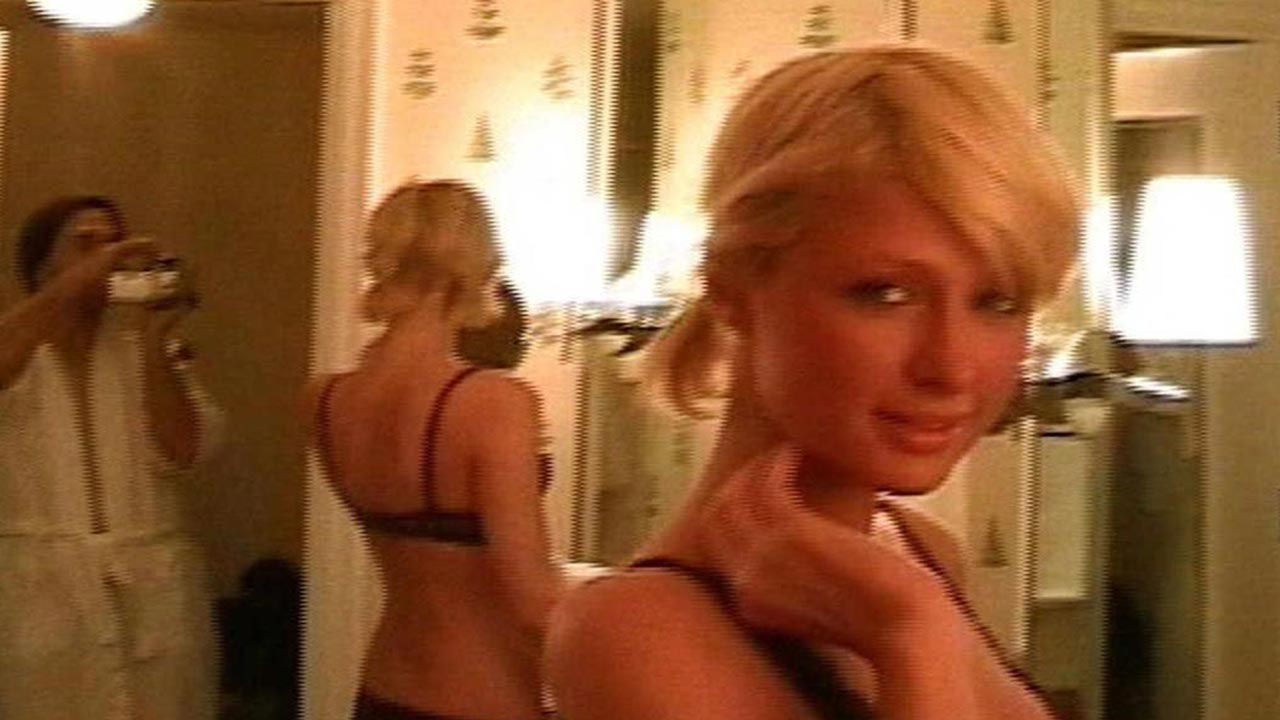 A screenshot of '1 Night in Paris' in the 'Hotel Bathroom' section, showing Paris Hilton, and Rick Salomon's reflection.
Aside from feeling betrayed by Salomon, she said that she felt like people would never look at her the same again.
Hilton also blamed this incident because of Salomon "was my first real relationship," adding that the 18-year-old Hilton at the time was "so in love with him" and just "wanted to make him happy."
This is why Hilton didn't protest when Salomon, 13 years her senior, pulled out a camera and set it to record while they had sex.
"And I just remember him pulling out the camera," she recalled. "And he was kind of pressuring me into it. It was like being electronically raped."
Hilton added that the "private moment of a teenage girl, not in her right headspace" would never have come about if she hadn't suffered from abuse during her boarding school experience at Provo Canyon School for 'troubled teens' in Utah, which left her without a proper sense of trust and boundaries.
She said that if it wasn't for the trauma in school, she wouldn't have met her ex-boyfriend and made her leaked sex tape.
Hilton said that she did begged Solomon to not release the tape, but he refused.
This made her think that her "life was over" and that her "self-worth" was destroyed.
"He said he had every right to sell something that belonged to him — something that had a lot of financial value," she said.
"More value than my privacy, obviously. My dignity. My future. Shame, loss and stark terror swept over me."
Related: The 'Kim Kardashian, Superstar' Sex Tape, And The Start Of A Billion-Dollar Brand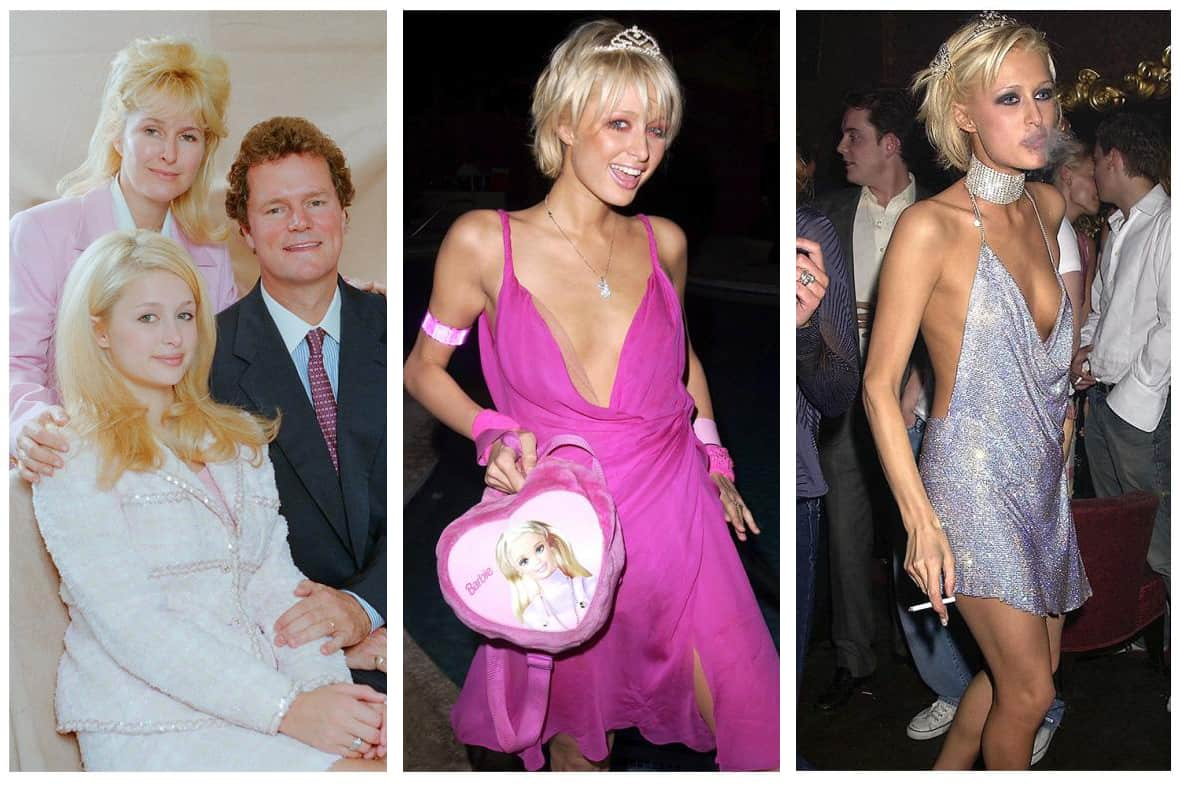 (left-right) teenage Paris Hilton with her parents, Kathy and Richard, in 1996; in Las Vegas, 2001; celebrating her 21st birthday in 2002.
Concerning her past, Paris Hilton, the heiress to the multi-billion Hilton empire, was indeed a rebellious teenager.
She would often snuck out of her house to go to clubs at night to early in the morning, or even not returning home for days. She went to various boarding schools because of her behavior.
In a memoir titled Paris: The Memoir, she recalled her past, and how she "hated the idea of sex."
But it was his much older boyfriend who suggested the sex tape, which unbeknown to her, that he would share it with the world.
She said she met that man when she and her little sister Nicky were in a club, doing karaoke.
"This guy was older than me. Coarse. Arrogant. The overconfident 'bad boy' from central casting, the perfect guy for a girl going through the most self-destructive moment of her life. His nickname — which he loved — was 'Scum'. I thought that was so badass," Hilton said.
The mana managed to enrage Hilton's teen hormones, and that according to her, "was all very thrilling and naughty."
It was "a whole new brand of adrenaline. I was 18 and obsessed."
When Solomon asked her to film a sex tape, Hilton said that she was "uncomfortable."
"He had often said it was something he did with other women, but I felt weird and uncomfortable about it," she said. "I always told him, 'I can't. It's too embarrassing.'"
But he kept on pressuring her into filming the NSFW video that in 2021, she fell for it.
"He told me if I wouldn't do it, he could easily find someone who would," she said, adding that "that was the worst thing I could think of — to be dumped by this grown man because I was a stupid kid who didn't know how to play grown-up games."
To boost her confidence, she drank alcohol and took Quaaludes, a brand name for a drug with methaqualone as its main active ingredient.
"I needed to prove something to him and to myself, so I got hammered, and I did it," she said.
The alcohol, and the sedative–hypnotic effect the drug gave her, ended with a shooting of what would end up being known as 1 Night in Paris.
This sex tape ruined her relationship she had tried to rebuild with her parents and siblings. It was "instantly in ruins."
"My mom just crumpled into bed and stayed there," she remembers. "My dad, red-faced and furious, worked the phones, calling lawyers, calling spin doctors, trying to help me marshal any hope of damage control."
She shared her thoughts, recalling the past, initially through an excerpt from her upcoming memoir, through U.K. newspaper The Times. She spoke candidly, and never mentioned Rick Solomon by his name.
"The world thinks of me as a sex symbol, and I'm here for that, because symbol literally means icon. But when people saw that sex tape, they didn't say 'icon, they said slut.' They said 'whore.' And they weren't shy about it," she said.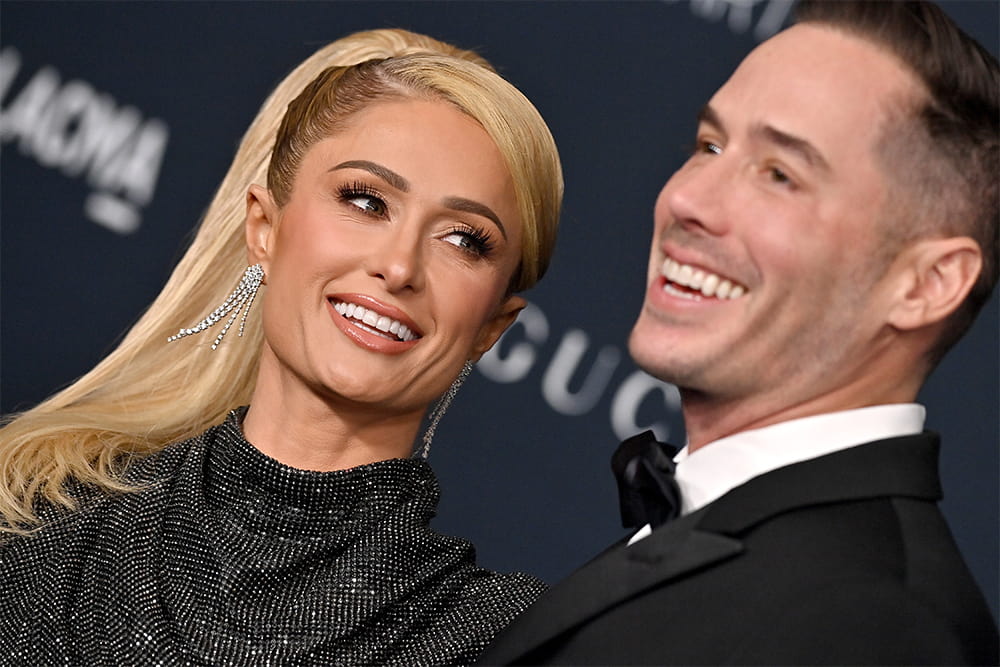 Paris Hilton and husband Carter Reum. The couple started their relationship in 2019, engaged in 2021, and married in the same year. Hilton announced the birth of their son, born via surrogacy in January 2023.
Before this, she shared how she was also bullied, and also harassed by one of her teachers.
"I was just such a young girl and I got manipulated by my teacher," she explained. "He took advantage of a young girl and that was something I blocked out as well, I didn't remember it until years later [...] he would call me on the phone all the time, just flirting with me, trying to put in my mind that I was this mature woman."
Being a teen, rich and famous, and relatively unstable, she was the target of bullies, who abused her emotionally and physically.
She also shared an incident when she was again harassed.
"I'm about to be raped. I'm about to be murdered," she said, recalling her thoughts as a teenager, when she was jolted awake by two men who then would take her from her home in handcuffs.
At that time, according to an essay for The Times of London, the hotel heiress recalled in detail being taken from her bed in the middle of the night and transported to one of a series of residential-treatment centers where she lived as a teen, and where she said she faced physical, sexual, and emotional abuse.
Her parents just watched.
During her therapy, she said that she was subjected to an invasive cavity search, in which the staff forced her and others to spread their legs, to have their nether regions probed and penetrated.
"They took us to the infirmary and made us lie on the table," Hilton wrote. "Made us open our legs for their stubby fingers. If we resisted, there was always a tray with syringes. I don't know what was in the 'booty juice,' but I saw kids hit the floor the moment it was injected."
Hilton said that she fought multiple times, and tried to escape, and even assaulted one of the staffs by "kangaroo-kicked the door into the transporter's face."
But these all convinced her parents that she was "on a dangerous downward spiral," which made things even worse for her.
"I mean, think about it: On the advice of a mental-health professional, you send your struggling kid to this beautiful boarding school that costs a fortune," Hilton wrote.
"When the kid tries to run away, do you believe the kid who's been royally pissing you off? Or do you believe the psychiatrist who says the kid is a crazy, incorrigible liar?"
After she first opened up about her experiences in a 2020 YouTube documentary, she has gone on to serve as an advocate to shut down similar attempts on teens, and to prevent abusive therapeutic boarding schools in teens.
"It's made such change and I've changed laws and now taking this to a federal level," she shared during an appearance on the Australian news program The Project.
"So I just feel proud of the woman I am and what I've been through and how strong I am. I feel that this is now my legacy and something that is my mission in life and something that really has deep meaning and that I'm going to continue fighting until change is made."