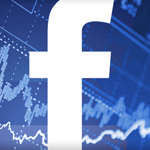 Facebook was the biggest and the most popular social network in the world. And it got even bigger in terms of monetary value after the company's Initial Public Offering (IPO) last Friday on May 18th, 2012.
Facebook's offering seems unique. The underwriters drummed up demand and increased the debut price, from $28 to $35 a share, to a final $38. Meanwhile, and this is truly an exception, the company mid-road show announced that its ability to monetize new customers was deteriorating. Facebook did this in the form of an amended S-1 on May 9th.
It was never a typical IPO. In the litany of digests detailing how bankers swarmed the social network, there's a clear sense that Mark Zuckerberg and his CFO David Ebersman called the shots and therefore the price. That is a role usually reserved for Wall Street bankers. The best evidence of this: even the usual underwriter fee was docked, reportedly to 1.1 percent. Everyone wanted in on the Facebook IPO for prestige P.R., so the deal terms perhaps weren't Wall Street's to decide.
Mark Zuckerberg, a man obsessed with transparency and sharing, "going public" has always been a big worry. For the better part of a decade, as Facebook became first the darling of Silicon Valley, then later pretty much all of internet-connected globe. It isn't regulatory scrutiny or the falling stock price that worries him. The distraction that comes when trading sessions and quarters replace product cycles as the focus of his investors, his employees and his users. And now, it is still the early days for Facebook as a publicly-traded company.
Since 2004, Mark Zuckerberg has turned down approaches by everyone from Viacom to AOL, Yahoo!, and Microsoft, which offered to invest in Facebook for $15 billion. A whole industry of private trading in Facebook shares sprang up that kept the powerful investors grew. He established a dual-class stock structure in which Class-B shares (which he controls) carry ten times the voting power of the A-shares. Zuckerberg owns about 18 percent of the company, but controls more than 50 percent of the voting power.
This was the setup preferred by SuperFounders and Family Scions from Larry Page and Sergey Brin at Google to Zuckerberg's mentor, Don Graham, Washington Post Company to Silicon Valley members like LinkedIn and Zynga.
Because more than 50 percent of the voting power for the board of directors is held by one person, Facebook is listed as a "controlled company", exceptions to corporate governance rules for public companies. This means that there are no independent board members, nor compensation committee, and no independent nominating functions.
"Facebook was not originally created and meant to be a company, Facebook was built to accomplish a social mission — to make the world more open and connected," wrote Zuckerberg in the company's filling for the IPO.
A study by Paul Gompers, Joy Ishii and Andrew Metrick found that large ownership stakes in insiders' hands tend to improve corporate performance, while heavy control by insiders weakens it. They tend to take on more debt, rather than dilute control through share offerings than single-share companies. Other studies found CEOs enjoy higher levels of compensation and shareholders enjoy less return on capital investments by doing purchases and chasing goals that are personally important to those in control – not the shareholders.
For most people, this seems like Zuckerberg doesn't trust his investors, at least yet. He trusts programmers like was before. He trusts the product, Facebook, that made him this way. And for the people who own part of Facebook are not betting their money on his business. They are really just betting on him.
Mark Zuckerberg is known as a product person how invents things, not a company person. And the only way to keep the product, not company, he created in his Harvard dorm room running the right way, is in his way.
Facebook started the show with price talk of $96 billion. It went up to $104 billion on Thursday night, a day before the public lauch. Even though Facebook wanted to raise it further, they were rebuffed by investors. Instead, it went as high as almost $45 on Friday meaning its market capitalization neared $123 billion. After the first 15 minutes of the launch, it dropped back to the offer price at $87 billion.
The purposes that made the proce dropped is probably because Facebook has been stagnant since the last 12 months and more people are getting bored with it. More and more people at the age of 25 are getting less frequent in using that most popular social network site since last year and even more people are starting to consider that Facebook is not actually a necessity. Although Facebook can make more money that most other companies, the world's economy does not depend on it. Unlike Google, Intel, Cisco, IBM, Oracle, EMC and SAP for example. Without these companies, people could positively live without them, but not without major disruption.
On the other hand, people who invested earlier when Facebook was on its early infancy long before its IPO, has made fortunes. To name a few, according to a report, Bono and his Elevation Partners investment firms made $1.5 billion and David Chloe is now worth $144.2 million after Facebook paid him 3.77 million shares of the company. Others like Greylock Partners, Eduardo Saverin, Sean Parker, Yuri Milner, Jim Breyer and Peter Thiel has also made billions from the share.
Facebook on May 18th, 2013, has made its first year anniversary for its debut in going public. The social media that was going to be bigger than many other companies in many industries, all was made possible by friendship, photo sharing and family relationships.