Twitter is where people can rapid-fire messages. With its reach and influence, indeed Twitter has become part of the world's politics.
But in many ways, politics on Twitter can ruin the social media. People can piggyback the topic to introduce bias and misinformation. Twitter doesn't want to be anymore part of it, as founder CEO Jack Dorsey has announced.
In a series of tweets, he said that Twitter is going to ban all political advertising — albeit with "a few exceptions" like voter registration.
"We believe political message reach should be earned, not bought," Dorsey said.
The policy is meant to be finished by November 15, and that Twitter is going to enforce that policy starting November 22.
"Internet political ads present entirely new challenges to civic discourse: machine learning-based optimization of messaging and micro-targeting, unchecked misleading information, and deep fakes," he wrote. "All at increasing velocity, sophistication, and overwhelming scale."
We've made the decision to stop all political advertising on Twitter globally. We believe political message reach should be earned, not bought. Why? A few reasons…

— jack (@jack) October 30, 2019
Dorsey explained that social media companies are giving advertisers an unfair advantage in proliferating highly targeted and misleading messages. And here, he recognizes that advertising on social media offers an unfair level of targeting compared to other mediums.
And regarding political ads, including manipulated videos and the viral spread of misleading information, they all present challenges to civic discourse, "all at increasing velocity, sophistication, and overwhelming scale."
For these reasons, Dorsey said that he is worried that ads had "significant ramifications that today's democratic infrastructure may not be prepared to handle."
"'A political message earns reach when people decide to follow an account or retweet. Paying for reach removes that decision, forcing highly optimized and targeted political messages on people. We believe this decision should not be compromised by money."
"While internet advertising is incredibly powerful and very effective for commercial advertisers, that power brings significant risks to politics, where it can be used to influence votes to affect the lives of millions."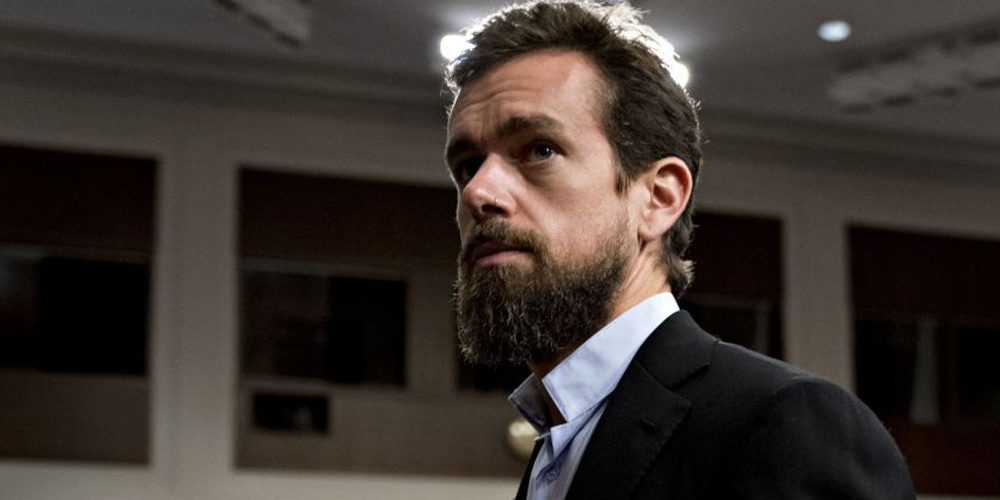 Jack Dorsey, founder and CEO of Twitter
Dorsey also acknowledged that Twitter is only "a small part of a much larger political advertising ecosystem."
But he said the Twitter "have witnessed many social movements reach massive scale without any political advertising. I trust this will only grow."
By avoiding playing with fire, Twitter can avoid headaches and controversies it experienced in the past.
This decision by Dorsey comes shortly after Facebook, in particular, has faced heavy criticism around its refusal to fact-check political advertising. The company's founder Mark Zuckerberg said that politicians deserve to use the social media for free speech, even if the posts are misleading.
Dorsey didn't mention Facebook by name in his tweets, but he seemed to allude to the company's position when he wrote, "For instance, it's not credible for us to say: 'We're working hard to stop people from gaming our systems to spread misleading info, buuut if someone pays us to target and force people to see their political ad…well…they can say whatever they want!"
Online political ads have been at the spotlight since the 2016 U.S. Presidential Election, when Donald Trump was more successful in spreading viral political ads than Democrats.
At the time, social media networks were shown to be capable of distributing and amplifying misinformation and false contents. This was shown when Russians were allegedly said to have used Facebook and Twitter to influence the American electorate.
Since then, frequent debates happened about what ads and contents companies like Facebook, Twitter and Google should permit on their platforms.