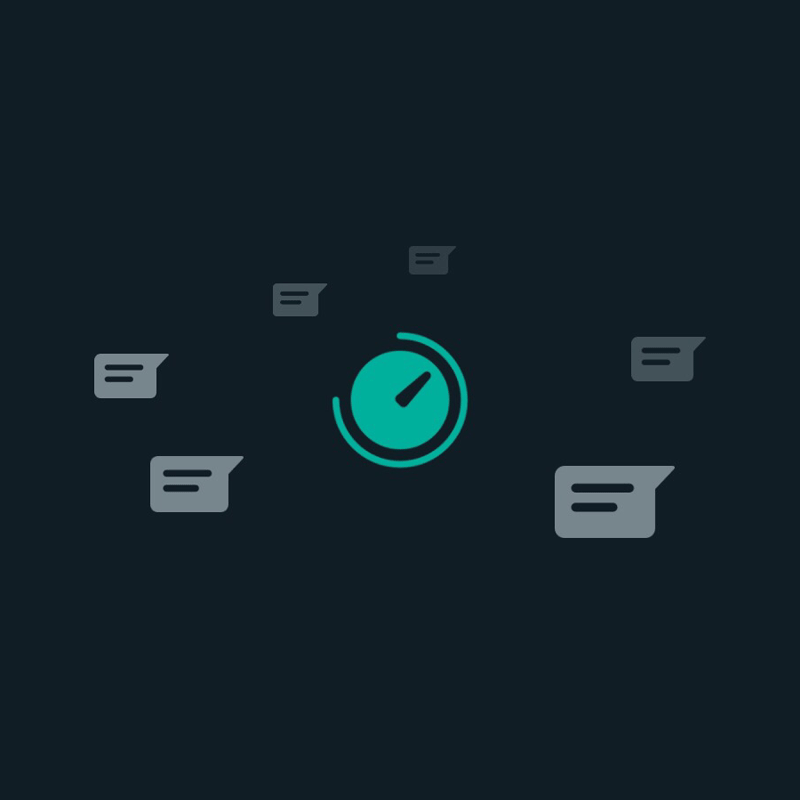 Not all messages sent through messaging apps are meant to last for eternity. Secrets, or something that people wanted to say just once, aren't meant to resurface.
On messaging apps, this is where disappearing message feature comes to play. The feature that makes messages to disappear after a fixed amount of time. And after WhatsApp introduced its own version of disappearing message feature in the late 2020, the company began rolling out a 'View Once' feature.
What it does, is allowing users to send messages, and to have those messages removed, once after the recipients viewed them, and after they exit the media viewer.
WhatsApp can do this, as View Once messages are not saved to the recipients' phone.
Messages that are set to disappear, are labeled with an icon to demote their ephemeral nature.
In more detail:
Media messages are not saved to the recipient's Photos or Gallery.
Once a View Once photo or video message is viewed, recipients will not be able to view it again.
Recipients cannot forward, save, star, or share photos and videos that were sent or received with View Once media enabled.
Senders can only see if a recipient has opened a view once photo or video if they have read receipts turned on.
If recipients don't open the photo or video within 14 days of it being sent, the media will expire from the chat.
Senders must select View Once media each time they want to send a view once photo or video.
View Once media can be restored from backup if the message is unopened at the time of back up. If the photo or video has already been opened, the media will not be included in the backup and can't be restored.
To send a View Once media, users need to tap on the attachment icon, and then choose the media they wish to send.
After selecting they media they want, they will see a clock-like icon in the 'Add a caption' bar.
Tapping on it will enable the View Once feature.
Once enabled, WhatsApp will show a message saying "Photo set to View Once."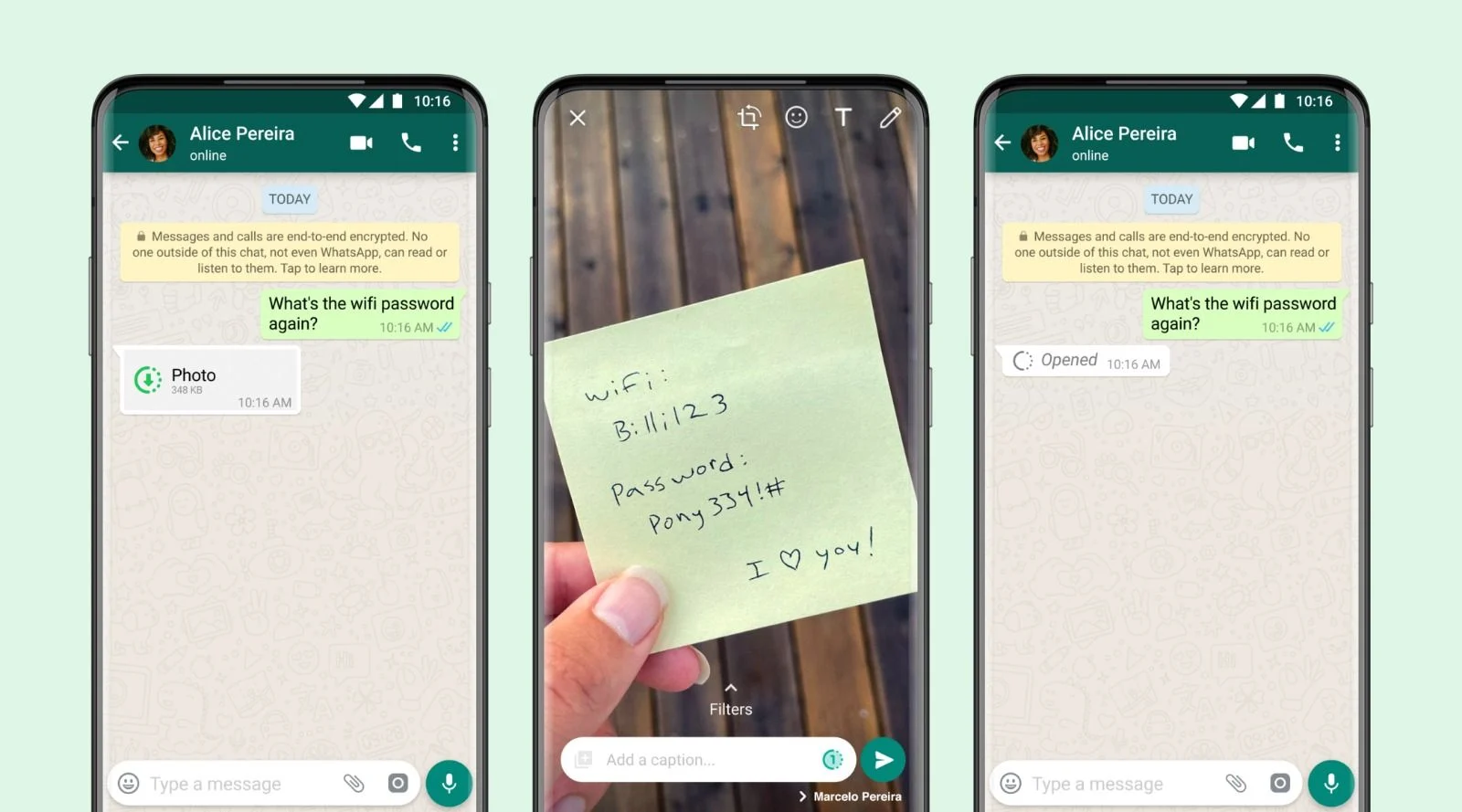 According to WhatsApp, the feature is aimed at "giving users even more control over their privacy".
However, it should be noted that people can easily screenshot messages if they want to.
There is no way for WhatsApp to prevent that from happening.
This is why WhatsApp's FAQ recommends users to only send photos and videos using the new feature to trusted individuals.
For example, users may use this View Once feature to send things like, a Wi-Fi password, or photos of something that only need quick attention, among others.
WhatsApp has been testing the feature since at least September 2020, to let users make their photos and videos disappear from the app once it is viewed by the recipients.