Previously, Carrefour started putting its products inside blockchain, with the help of IBM. This made the French supermarket giant Europe's first fully functional food blockchain.
This time, Carrefour and Nestlé are putting baby milk formula inside blockchain for the first time. Nestlé started using blockchain in 2017 when it joined the IBM Food Trust as a founding member.
According to a post by Carrefour:
"After being the first to apply blockchain technology to a national brand with Mousseline purée, Nestlé and Carrefour, which continue to work together on the IBM Food Trust platform, today announced the first use of blockchain technology for their GUIGOZ Bio 2 and 3 infant milk range."
"This major technological advance is expected to boost consumer confidence by providing transparency on product checks and origins and is now available for all GUIGOZ Bio 2 and 3 packaging across sales channels."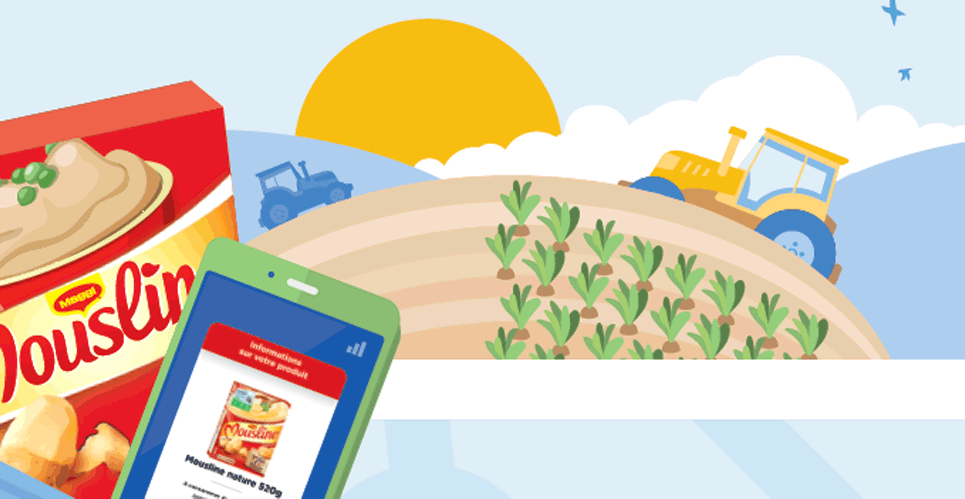 According to Nestlé on its post:
"Consumers can use their smartphone or other device to scan a QR code on the Mousline packaging. That lets them follow the journey of the product from the Nestlé factory in the north of France to Carrefour stores. They can see the production date, quality control parameters, storage times and the location of warehouses."
"In addition to the blockchain data, consumers will also find information on the farmers who supply the potatoes for Mousline and how the puree is made."
Quality is probably the most expected thing by parents when looking for baby products. With this three-way partnership that is built on Carrefour's Act For Food programme, the blockchain technology aims to enhance transparency and advances the food transition.
"For Nestlé and Laboratoires Guigoz, this innovative blockchain technology creates a new benchmark for transparency and the high standards of care required to ensure the quality of their products. In line with this position, Laboratoires Guigoz is proud to once again strengthen its close ties with consumers," said Carrefour.
IBM Food Trust is based on the Linux Foundation's Hyperledger Fabric software.
Like other blockchain-enabled products, this allow consumers to access this information by simply scanning a QR-code printed on the product's packaging.
Other major supermarkets have also started putting their products inside blockchain.
French retail group Auchan for example, has put carrots inside blockchain; Dutch supermarket Albert Heijn has used the technology to render the supply routes of its orange juice totally transparent; China's popular online retailer JD.com has put free-range chickens inside blockchain, and reported that sales had doubled.
Previously, IBM partnered with the Sustainable Shrimp Partnership (SSP) to put shrimps inside blockchain.