Celebrities are bankable individuals. In most of their time on screen and on media, these people work by portraying themselves at their very best and in perfection. But just like everyone else, celebrities also have personal lives they want to keep discreet.
It's only on their private and personal moments, that celebrities can hope to enjoy more normal lives, like everyone else. And this is one of the biggest reasons why anything involving celebrities' personal lives is very sought-after by the public.
Paris Whitney Hilton is an American media personality, socialite, businesswoman, model, singer, actress, and DJ. As the great-granddaughter of Conrad Hilton, the founder of Hilton Hotels, she is a heiress to the Hilton empire.
Born in 1981, her career under the spotlight began around the age of 19, when she became a model. During those early years, Hilton was proclaimed as "New York's leading It Girl" in 2001.
Just when she started to widen her career to also include acting and singing, in 2003, a sex tape of her with her then-boyfriend, a professional poker player Rick Salomon, was leaked to the internet.
This incident quickly boosted her fame to around the world, in a way that it hurts her for the rest of her life.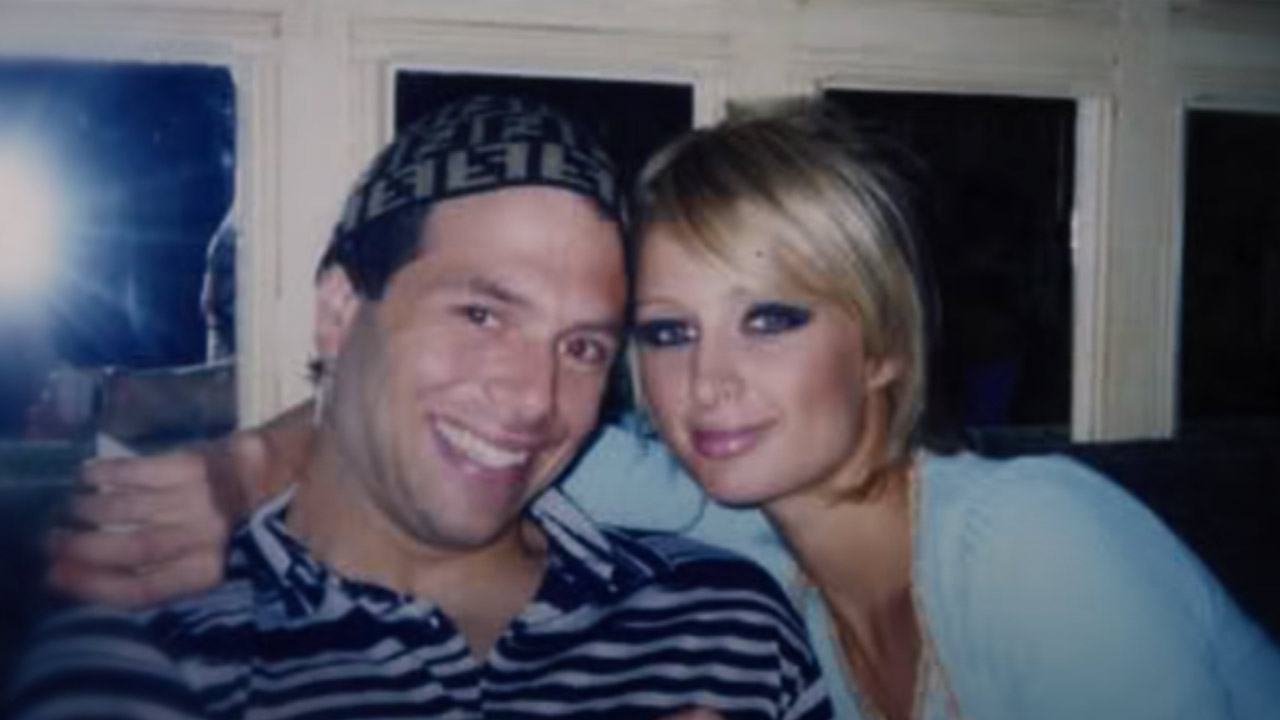 Rick Salomon and Paris Hilton
At first, both Hilton and Salomon filed a lawsuit against Kahatani Ltd., the company that distributed the tape.
Hilton asked for $30 million for violation of privacy and emotional distress.
Salomon also sued the company, but also accused Hilton for ruining his reputation by suggesting that he had exploited Hilton. This is because the tape suggested that Hilton was underage, and this would make the sex tape illegal.
But later, and also after the public began to understand that Hilton was actually 19 years old when the tape was filmed, in April 2004, Salomon secretly distributed the 64-minute sex tape himself through the adult film company Red Light District Video under the title 1 Night in Paris.
He did this partly, because Hilton publicly said that she had been "out of it", and didn't know what she was doing during the taping of the video. She also said that she didn't approve of the tape's public release.
Salomon sued Hilton for defamation.
Hilton then countersued Salomon over the release of the tape, in a case that was settled in court in July 2005.
Following the case, both Salomon and Red Light District Video agreed to pay Hilton $400,000 plus a percentage of the tape's sale profit.
Later, the rights for the video has since been purchased by Vivid Entertainment.
Read: Sex Tape Of Pamela Anderson And Tommy Lee, The First Viral Internet Pornography
1 Night in Paris was considered a pornographic video due to the explicit activities. In the vide, Paris Hilton and Rick Salomon had sexual intercourse and did other sexual activities.
Promoted by Kevin Blatt, the sex tape was said to have been shot in 2001, mostly using a single, stationary, tripod-mounted camera, and a "night vision".
When the video was released to the public, Paris Hilton's name became worldwide famous.
At that time, she was hosting her TV series The Simple Life, which also gained a huge media sensation.
"I never received a dime from the video. It's just dirty money and (Salomon) should give it all to some charity for the sexually abused or something. To be honest, I don't even think about it any more," she once said in an interview.
In a 2021 interview, Hilton stated that she thought "her life was over" after the video was leaked.
The sex tape ultimately diminished Hilton's career as an aspiring actress. Since the leak, she rarely appear in films of TV projects, despite keeping contact with Hollywood.
Later, she also spoke about the infamous sex tape, saying that the moment also gave her a post traumatic stress disorder (PTSD).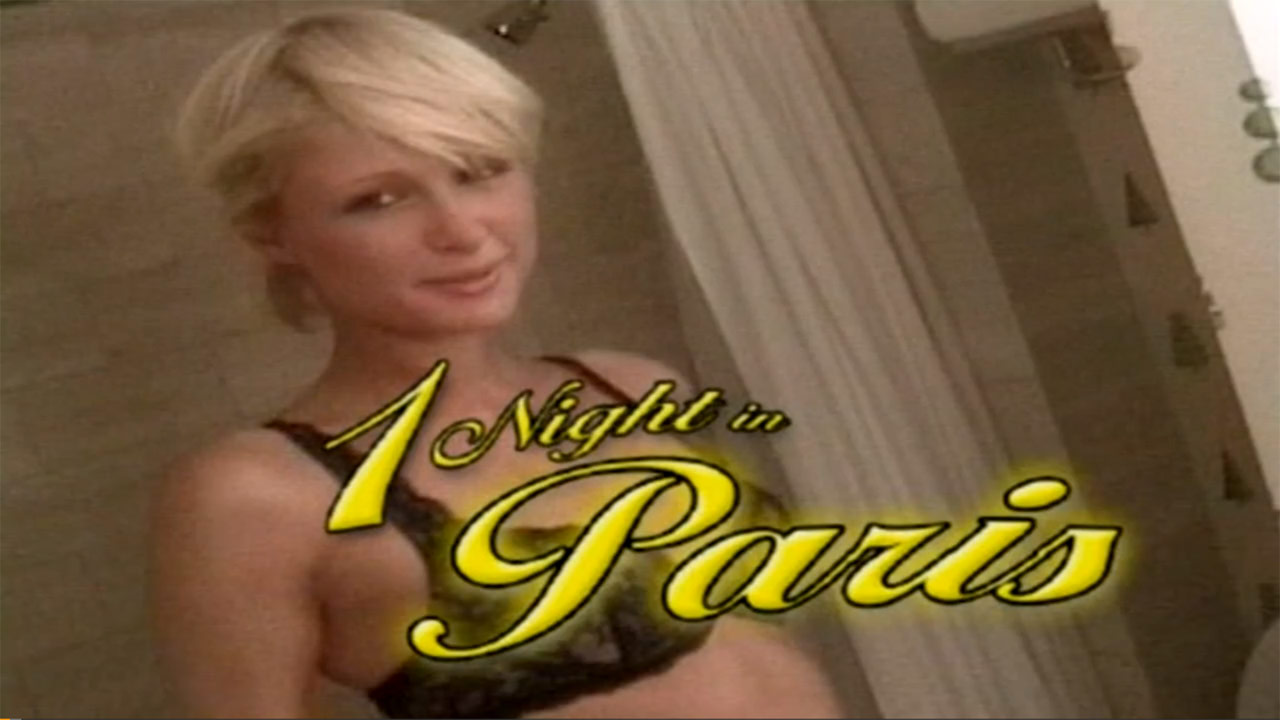 A splash screen made at the start of '1 Night in Paris'
"That will always be something that will hurt me for the rest of my life. It's always there in the back of my mind. When it happened, people were so mean about it to me. The way that I was spoken about on nightly talk shows and the media, to see things with my family was just heartbreaking."
"I would be in tears every single day, I didn't want to leave my house, I felt like my life was over."
"It was a private experience between two people. You love someone, you trust someone and to have your trust betrayed like that and for the whole world to be watching and laughing [...] "
"I had always looked up to these amazing women like Princess Diana and I just felt like when he did that to me, [he] took that all away from me and people would never look at me the same."
"It was even more hurtful to me to have these people think that I did this on purpose - that killed me... It still gives me post-traumatic stress disorder to talk about it.'
Read: Paris Hilton Didn't Eat For Days In Prison Because Guards Could Took Photos Of Her While In Toilet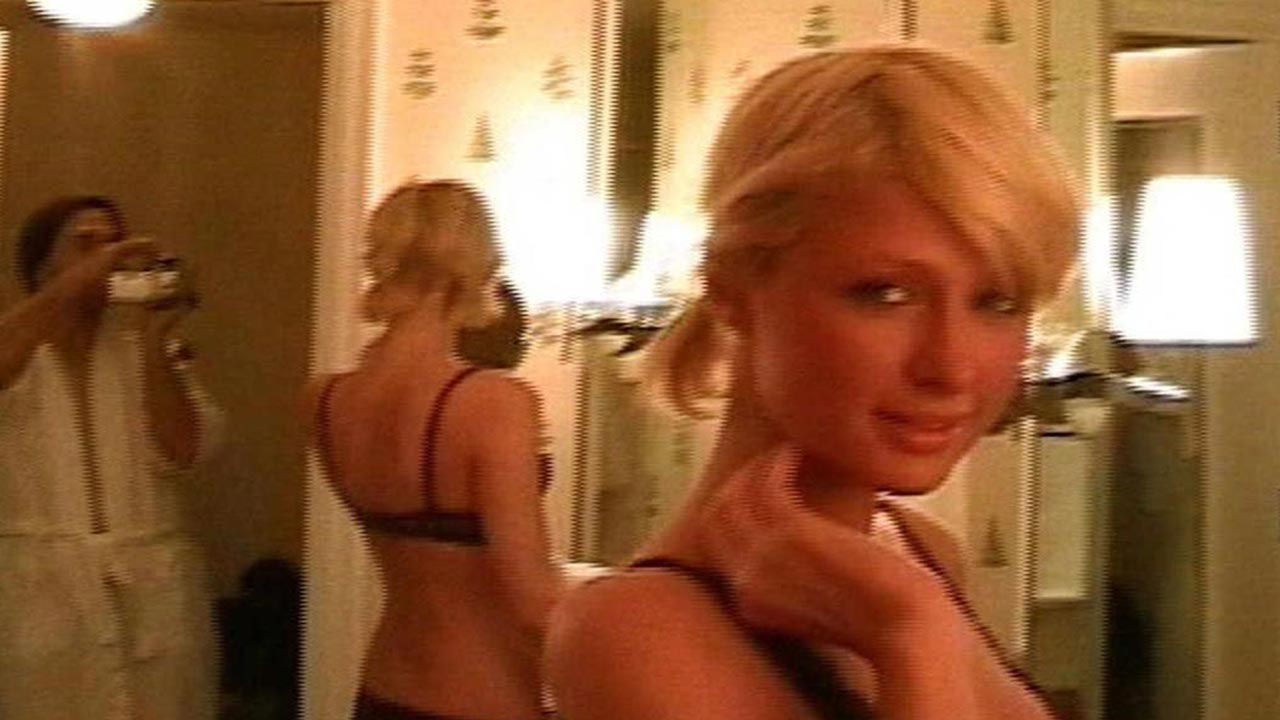 A screenshot of '1 Night in Paris' in the 'Hotel Bathroom' section, showing Paris Hilton, and Rick Salomon's reflection.
Aside from feeling betrayed by Salomon, she said that she felt like people would never look at her the same again.
Hilton also blamed this incident because of Salomon "was my first real relationship," adding that the 18-year-old Hilton at the time was "so in love with him" and just "wanted to make him happy."
This is why Hilton didn't protest when Salomon, 13 years her senior, pulled out a camera and set it to record while they had sex.
"And I just remember him pulling out the camera," she recalled. "And he was kind of pressuring me into it. It was like being electronically raped."
Hilton added that the "private moment of a teenage girl, not in her right headspace" would never have come about if she hadn't suffered from abuse during her boarding school experience at Provo Canyon School for 'troubled teens' in Utah, which left her without a proper sense of trust and boundaries.
She said that if it wasn't for the trauma in school, she wouldn't have met her ex-boyfriend and made her leaked sex tape.
Related: The 'Kim Kardashian, Superstar' Sex Tape, And The Start Of A Billion-Dollar Brand