WordPress is more than just a platform to create websites. That is because it is the most popular Content Management System, powering hundreds of millions of websites on the web.
And this time, at least 1.2 million of them have their data leaked.
That is because GoDaddy, the U.S-based web hosting company, suffered a data breach.
In a Securities and Exchange Commission (SEC) filing, GoDaddy's Chief Information Security Officer (CISO) Demetrius Comes said that a hacker stole data of its WordPress customers, both active and inactive.
As a result of this hack, the customers had both their email addresses and customer numbers exposed. The web hosting company also said that the original WordPress administrator password created when WordPress was first installed, has also been exposed.
In addition, active customers had their sFTP and database usernames and passwords exposed, and some active customers had their Secure-Socket Layer (SSL) private key exposed.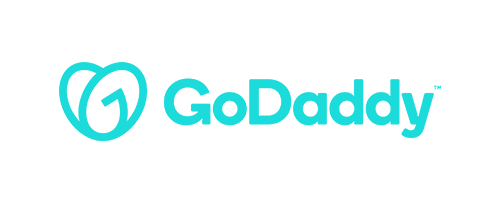 GoDaddy found that "suspicious activity" on September 6th, and discovered that the unauthorized person managed to breach its system using a stolen password, to steal the data within it.
GoDaddy however, only discovered it on November 17th.
At that moment it realized something was wrong, the company took precautions.
For example, it reset victims' login credentials on the affected WordPress accounts, and also reset the usernames and passwords for the sFTP. GoDaddy is also issuing and installing new certificates for those affected the leaked SSL private key.
"We identified suspicious activity in our Managed WordPress hosting environment and immediately began an investigation with the help of an IT forensics firm and contacted law enforcement," said Demetrius Comes said in the filing.
It was only after that, that GoDaddy started disclosing this breach.
The company sent emails to its users, warning that them that the hack can put them in greater risk of phishing attacks. The company said that it is "contacting all impacted customers directly with specific details."
GoDaddy filed the case with the SEC on November 22, 2021.
"We are sincerely sorry for this incident and the concern it causes for our customers."
"We, GoDaddy leadership and employees, take our responsibility to protect our customers' data very seriously and never want to let them down. We will learn from this incident and are already taking steps to strengthen our provisioning system with additional layers of protection."
While the investigation remains ongoing, GoDaddy said that customers can reach the company for assistance or questions by contacting it directly through its online help center.
In the past, GoDaddy has been the subject of a number of hack attacks.
Following this incident, shares of the company fell in early trading.
"We will learn from this incident and are already taking steps to strengthen our provisioning system with additional layers of protection," continued GoDaddy's statement.
At this time, GoDaddy has at least 20 million customers worldwide.