Long before he acquired Twitter to make the entirety of the platform to himself, billionaire and serial entrepreneur Elon Musk is already a troll.
And this time, even himself is not safe from it.
After changing his name to "Mr. Tweet," he seems unable to change his cringey profile name.
While it's not mentioned why Musk was unable to make the change. Twitter users, some users did complained of the difficulty of changing a Twitter profile name.
"Changed my name to Mr. Tweet, now Twitter won't let me change it back," Musk tweeted.
Musk added laughing emoji, apparently to not be upset about it.
Musk had the thought of changing his name when a lawyer mistakenly referred to him as "Mr. Tweet" in a courtroom where a Tesla investors' lawsuit is being heard. The investors were suing Musk after his misleading 2018 tweet saying that funding had been "secured" to take Tesla private roiled its stock value.
Musk defended the tweet in court, maintaining that he "wanted to make sure shareholders would know what my intent was." He also said that he believed the Saudi Arabian Public Investment Fund would "unequivocally" help support his plan to take the company private.
In court, it was Nicholas Porritt, an attorney representing the shareholders, who made the mistake.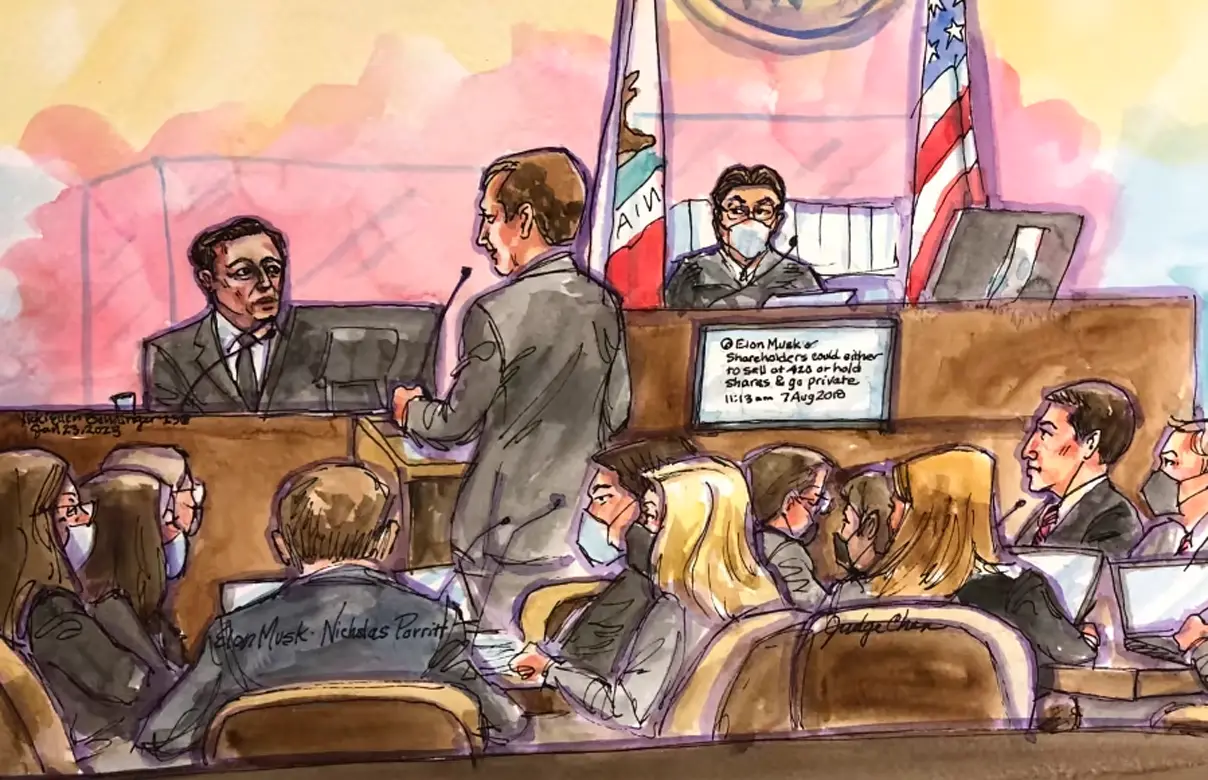 A sketch of Elon Musk (left) with shareholder attorney Nicholas Porritt (standing) in federal court in San Francisco, Monday, Jan. 23, 2023. (Credit: Vicki Behringer/AP)
He then referred to the mistake as a "Freudian slip."
But Musk who heard this, found it quite amusing.
He testifying at the time, saying that it was "probably an accurate description."
At that time, Musk found himself a new nickname.
Musk changed his profile name shortly after this.
Before being "Mr. Tweet," Musk's Twitter name was "Chief Twit."
Nothing conveys gravitas better than being called Mr. Tweet

— Mr. Tweet (@elonmusk) January 27, 2023
It's worth noting that according to reports back in November 2022, users who were verified under Twitter's pre-Musk policy weren't able to change their display names on the app.
This was reportedly done as a safeguard against impersonation amid Twitter's tangled verification system.
The thing is, it was supposedly fixed at some point.
But seeing even Musk himself couldn't change his profile name back, it seems that it's a bug needs to be squashed.
Following his tweet, many of his followers also responded hilariously.
Read: This Twitter Owner Is 'Not A Serious Person' And That 'He Does Things For Sport'