Brendan Greene, known as 'PlayerUnknown', and the creator of the popular PlayerUnknown's Battlegrounds game, sees a future where the battle royale game is shifting towards the metaverse.
As a part of his long-running plan that started in 2019 when he left PUBG in 2012 and decided to start PlayerUnknown Productions in Amsterdam, Greene is pivoting to both the metaverse and the blockchain, with a NFT-based game that he said will be made for everybody.
Calling the game 'Artemis,' his plans is to make players play anything they like in an Earth-sized virtual and open world environment.
Inside the metaverse, Artemis is to have its own AI population, all in all, similar to what Roblox is.
Read: PUBG Developer Reveals 'Virtual Human' For The Blockchain-Powered Metaverse
"I'm just going to do what I'm going to do."
"[Artemis's] what we want to create, and that will give a lot of fun to the people and a lot of good things to do. But it doesn't matter whether it's called the metaverse or not. I don't care what people want to call it."
He added that:
"We're building a digital place."
"This must have a finance, and that must have systems working. And I believe that you can extract value from an online site; it must be like the internet where you can do things that earn money."
Greene is far from the only one with a grand plan.
From Second Life founder Philip Rosedale who returns to pursue the metaverse, to Meta's founder Mark Zuckerberg, to others that also include Microsoft, Nvidia and many more, the metaverse, blockchain and NFT are the hype that came after the internet.
While game companies are also into the trend, many received backlash because they lack the of environmentally-friendly NFTs, simply because they are money oriented, and were built on the cryptocurrency sphere.
"It's for everyone, right? It shouldn't ultimately be controlled by us," Greene says. "I'm quite zealous about this. It has to be made a certain way. The only way this exists is if it's made for everyone, and it's not made for money," Greene said.
Greene however, confirmed that players of Artemis should be able to "extract value" from their creations by selling in-game items to other players.
To show what he is up to, Greene revealed 'Prologue', a tech demo that he and his team are creating.
Prologue that is meant to be the "prologue" to Artemis, is 64 kilometers wide, and is only as big as some open world games.
In an interview, Greene said Prologue is just a start, because Artemis will be as large as Earth.
It's worth noting through, that the technology to create something like Artemis, which makes a 1:1 scale of the Earth, is impossible at this time when Greene announced his project, at least on a scale that is practical.
This is why PlayerUnknown Productions has been singularly devoted to building a specialized game engine called Melba.
Read: Gamers Are Always Right. But When Considering NFT, 'They Don't Get It'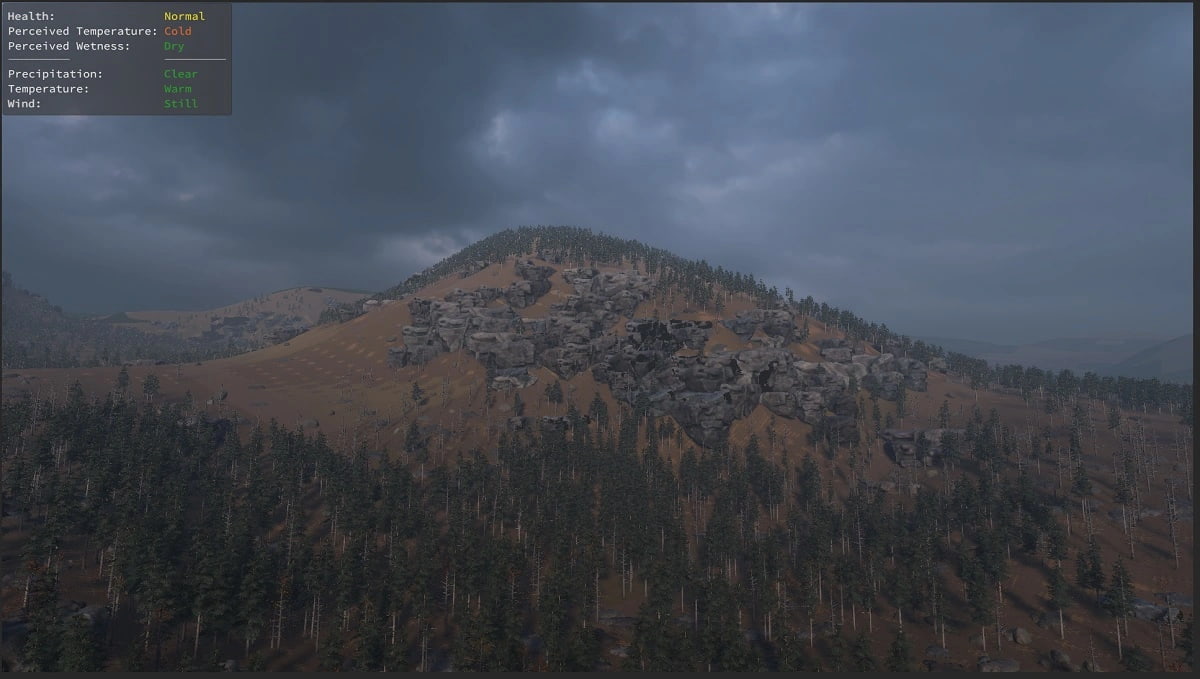 An aerial view of Prologue's landscape. (Credit: PlayerUnknown Productions)
With everyone seemingly into this potentially multi-billion dollar business, everyone also seems to have different ideas about this metaverse.
The term metaverse started to become a hot topic, soon after Facebook the company rebranded to Meta.
But it was author Neal Stephenson who should be credited with coining the term "metaverse" in his 1992 science fiction novel Snow Crash, in which he envisioned lifelike avatars who live in realistic 3D buildings and other virtual reality environments.
Correspondingly, metaverse in also another name for Internet of Everything (IoE), a concept started in the early 2000's which led to Internet of Things (IoT) and its applications, a scale down version of IoE.
Since then, the developments of technologies that achieved milestones after milestones, paved the road to an even more complex metaverse.
By including augmented reality (AR), virtual reality (VR), 3D holographic avatars, video and other means of communication, the term metaverse started to become even more sophisticated.
The concept unveiled that the digital world can offer a hyper-real alternative world that can bring together people, process, data and things (real and virtual) into networked connections.
Read: Epic Games Partners With Lego To Create A Child-Friendly Metaverse