Facebook and its array of apps that include Instagram, WhatsApp and Messenger, were all down on April 14th for many users around the world.
Some users experienced sluggish performance while others said that the apps couldn't connect at all. For WhatsApp and Messenger, users said that they were unable to send or receive messages.
The issue started at about 6.30PM in New York, according to tracking website downdetector.com, and the outage showed that the areas affected included several parts of Europe, Southeast Asia and North America. Cities in Malaysia, Indonesia, and the Philippines have also been affected.
At its peak, downdetector received more than 14,000 complaints from users during the outage.
With many users sharing their complaints on social media networks, the hashtags #Facebookdown and #Instagramdown were trending as of 8.45PM.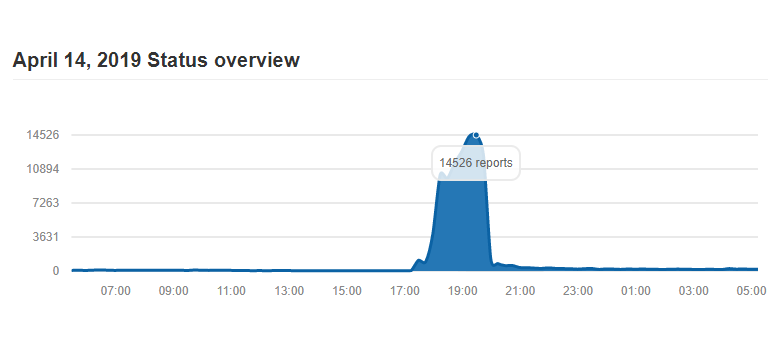 Facebook went offline for about a day (chart: downdetector.com)
The outage affected users for some 12 hours in most areas of the world.
A Facebook spokesman apologized for any inconvenience, saying that: "Earlier today, some people may have experienced trouble connecting to the family of apps. The issue has since been resolved; we're sorry for any inconvenience."
The social media networks were back online by 9.30PM New York.
This is the third time this year that Facebook has had a more serious outage. The last noteworthy incident happened in March, when access to Facebook was restricted for at least one full day.
At that time, Facebook needed a whole 14 hours to return to normal, which the company blamed the cause on a "server configuration change."
These outages add to the problems Facebook is already experiencing, particularly about its failure to safeguard user data or stanch the spread of hate speech, fake news and other forms of disinformation.