The Indian government started banning 59 China-linked apps, as authorities see those apps as threats to national security and privacy of its people.
Out of all the banned apps, include WeChat, UC Browser, Shareit and Baidu Map, with the most notable, the TikTok app.
With more than 100 million monthly active users in India, the government is seeing it as the biggest threat of them all, especially amongst teenagers.
Apart from being extensively used to objectify women and glorify attacks on them, irresponsible TikTok users have also promoted rape, animal cruelty, domestic violence, and others. The Chinese app has been linked to several deaths, as users had been using the app to post videos of their own suicide and even murders.
With repeated glorification of violence, the app's toxicity is enough to make the Indian government to ban the Chinese app.
Read: Teen Committed Suicide Because She Didn't Get Enough 'Likes' On Social Media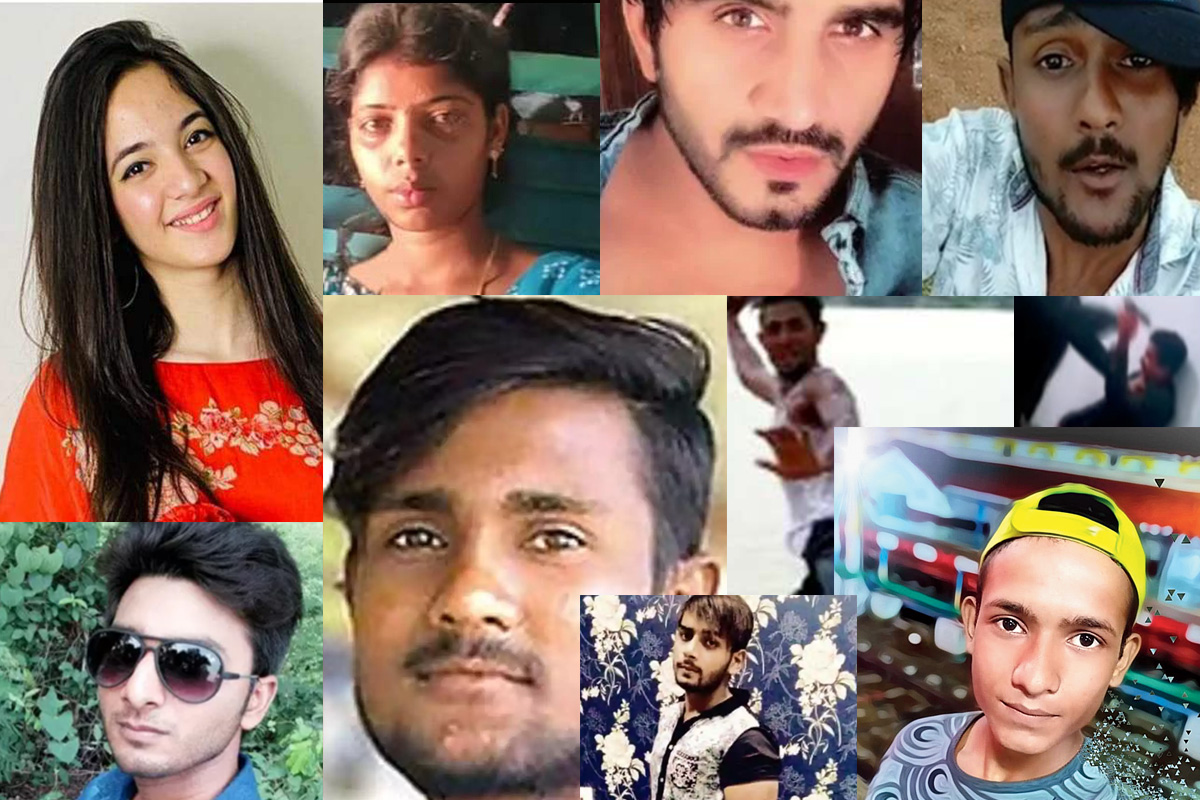 Some of the young faces of TikTok users who faced death while, or when attempting to create a video, or because of depression the app has caused.
From stalker, a 21-year-old youth named Sherkhan Choudhary, the TikTok influencer was reported after beating up a woman and her mother, to then tabbed the woman with a knife. Shekhan Choudhary was seen glorifying violence and 'badmaashi' in many of his videos.
There was also a report filed with the Uttar Pradesh police by Advocate Abhishek Rajpoot against a controversial TikTok video creator named Faizal Siddiqui for promoting acid attack as a means to avenge ex-lovers.
Then there was Mujibur Rehman who was seen promoting rape in another viral video
There was also a user named Tanjeem Khan, who objectified a woman. The viral video also depicts a girl crying and adjusting her seemingly disrobed clothes, symbolizing that she had been a victim of a rape.
Other deaths include Karim Sheikh who suffocated to death while shooting a video, Ammar Haider who was killed from a gun wound in Sialkot in the city of Punjab in Pakistan while making a TikTok video, Mohammad Noor Ansari died after being run over by a train while recording a TikTok video at Purulia station in West Bengal, Anitha who committed suicide after consuming poison at her residence in Perambalur, 16-year-old Siya Kakkar who committed suicide after suffering from depression at her home in New Delhi, and more.
The list just continues.
It should be noted that TikTok has also been used by people in India to insult their own country, like burning its flag and raising anti-national slogans.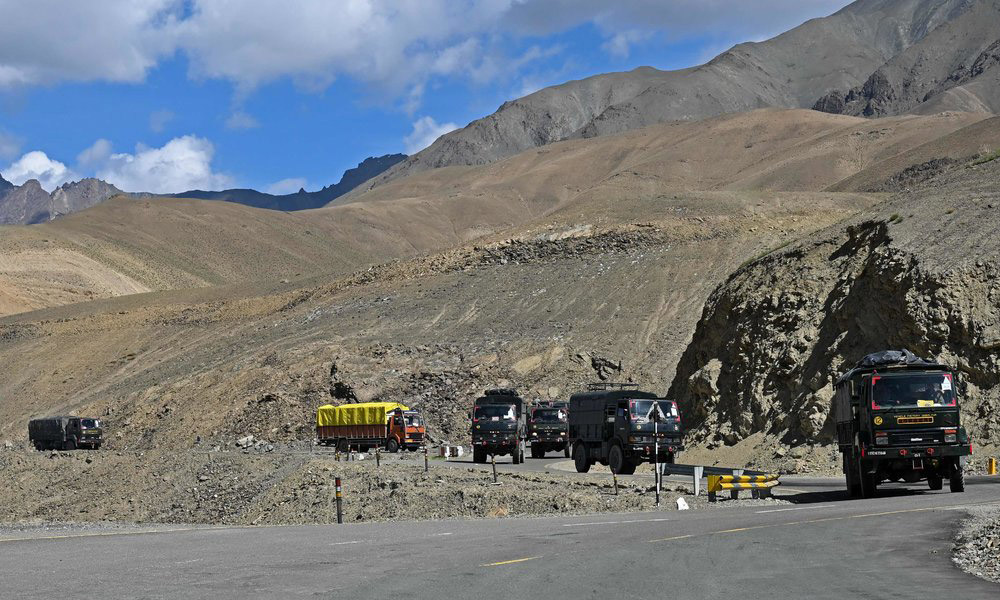 An Indian military convoy driving toward the border with China in June 29, 2020. Both countries have sent additional troop to the border. (Credit: Tauseef Mustafa/Agence France-Presse/Getty Images)
India's government banning the nearly 60 Chinese mobile apps also came following a deadly clash between the two countries' military due to the raised tensions between the two to the highest level in decades.
India blamed China for provoking the clash by intruding into territory it claims to own in the Himalayan mountains. China on the other hand, said the incident happened on its side of the border and not India's, and that the Indian troops started it by intruding.
The clash that happened along the disputed border between the two of the world's most populous countries, killed 20 Indian soldiers dead and an unknown number of Chinese casualties.
India has lesser military and economic power if compared to China, leaving it with very few options to retaliate.
So here, one of the ways it could fight back, is by protecting its citizens, and deprive China's market, which sees India as one of the most potential market.
According to India's Ministry of Electronics and Information Technology said in a statement, the banned Chinese apps were "stealing and surreptitiously transmitting users' data in an unauthorized manner to servers which have locations outside India."
"The compilation of these data, its mining and profiling by elements hostile to national security and defense of India, which ultimately impinges upon the sovereignty and integrity of India, is a matter of very deep and immediate concern which requires emergency measures."
The Chinese government did not immediately comment on the news, which was announced late at night in Beijing, nor did TikTok.
Further reading: The Murder Case Of A Boyfriend By A Lover Of The 'Snapchat Queen'